Remembering a few of our lost Friends.
R. I. P.
Philip Lynott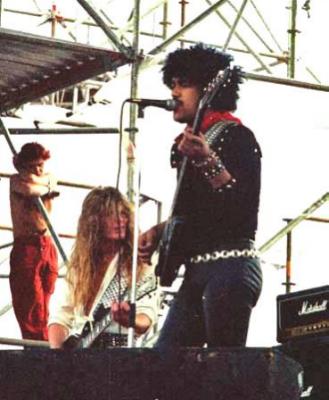 Photo © Copyright 1983 Bernd Mueller
Philip Lynott
Philip Parris "Phil" Lynott
August 20th 1949 --- January 4th 1986
Philip's Gravesite

Philomena Lynott
Amazing Lady. Mother of the one and only
Philip Lynott.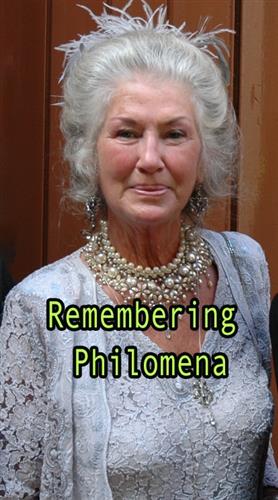 Philomena Lynott
Philomena "Phyllis" Lynott
22nd October 1930 -- 12th June 2019
Dr John
the New Orleans pianist, singer-songwriter
and producer better known as Dr. John,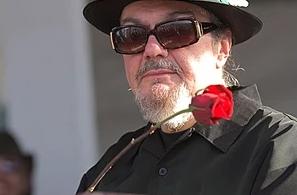 Dr John
Born Malcolm John Rebennack
21st Nov 1941 -- 6th June 2019
Phil McCormack
He'd fronted MOLLY HATCHET since 1996
after having performed with them previously,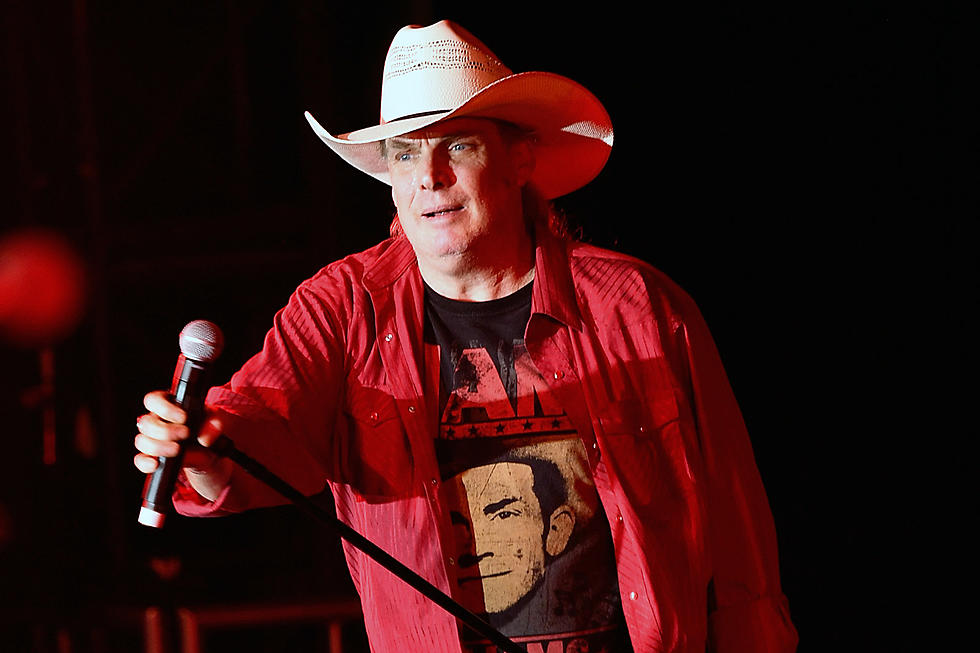 Phil McCormack
31st July 1960 -- 26th April 2019
Hal Blaine
Blaine was one of the most recorded studio drummers
in the history of the music industry, claiming over 35,000 sessions,
and 6,000 singles. His drumming is featured on 40 number 1 hits by
a range of popular artists from the Byrds to Frank Sinatra, as well as
on film and television soundtracks.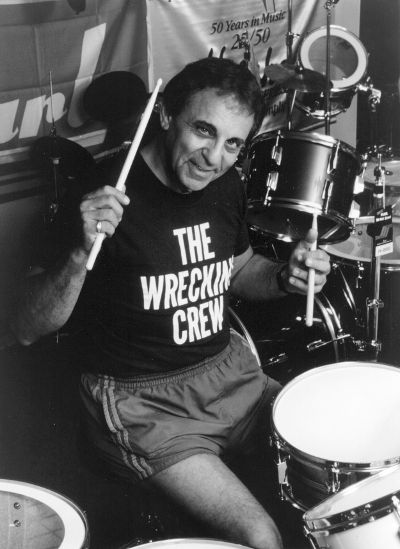 Hal Blaine
Born: Harold Simon Belsky
5th February 1929 -- 11th March 2019
Ray Sawyer
Dr Hook and the Medicine Show
Though primarily a backing vocalist and occasional percussionist
on congas or maracas, he sang lead on their hit song "The Cover of Rolling Stone".
He was a recognisable presence in the band with his eyepatch and cowboy hat.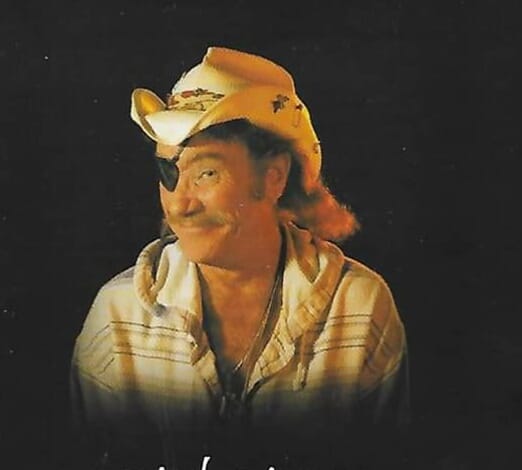 Ray Sawyer
1st February 1937 -- 31st December 2018
Scott English
Best known for his song "Brandy" he also
co-wrote "Bend Me Shape Me" for the American Breed.
Of special interest to Thin Lizzy fans: he produced their
eponymous debut album "Thin Lizzy".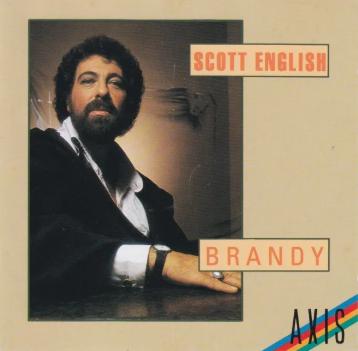 Scott English
Born Sheldon David English
10th January 1937 -- 20th November 2018
Marty Balin
A cofounder of the band "Jefferson Airplane"
and a member of its later incarnation "Jefferson Starship",
his high and soulful voice defined many of both groups' songs.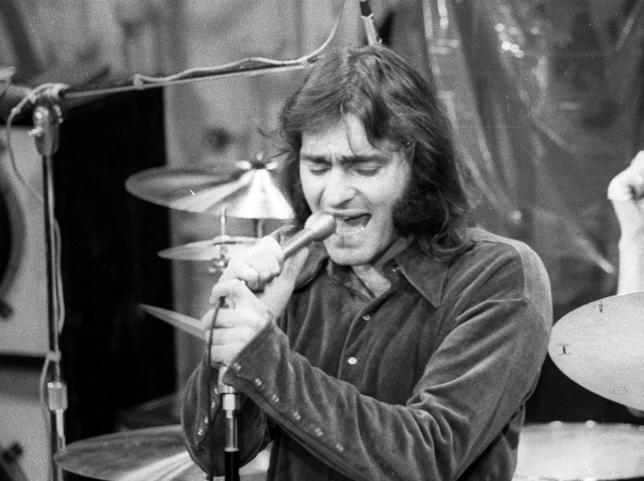 Marty Balin
Born Martyn Jerel Buchwald
30th January 1942 -- 27th September 2018
Ed King
Best remembered as guitarist for Strawberry Alarm Clock
and later his time on guitar and bass with Lynyrd Skynyrd
from 1972 to 1975 and again from 1987 to 1996.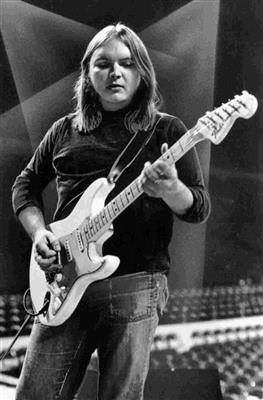 Ed King
Edward C. "Ed" King
14th September 1949 -- 22nd August 2018
Aretha Franklin
"The Queen of Soul"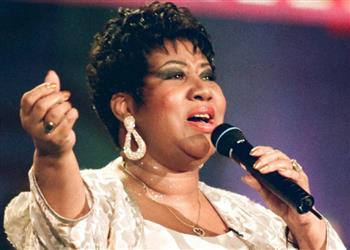 Aretha Franklin
Aretha Louise Franklin
25th March 1942 -- 16th August 2018
Randy Rampage
Best remembered as a founding member of Canadian Punk band D.O.A
and as former singer for the legendary Canadian thrash metal band Annihilator.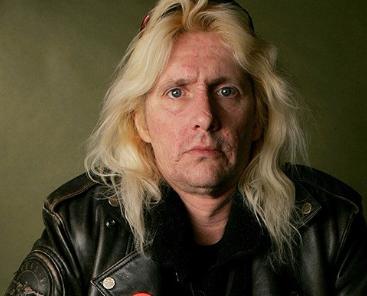 Randy Rampage
Randall Desmond Archibald
21st February 1960 -- 14th August 2018
Dave Holland
Best remembered for his stints with Trapeze from 1969 to 1979
and Judas Priest from 1979 to 1989..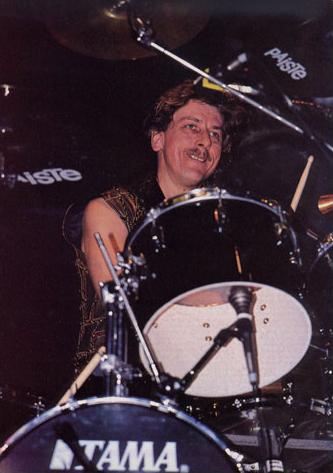 Dave Holland
born: David Holland
5th April 1940 -- 16th January 2018
Eddie Clarke
Of Motörhead's classic lineup,
which consisted of Lemmy, himself and Phil Taylor,
he was the last surviving member.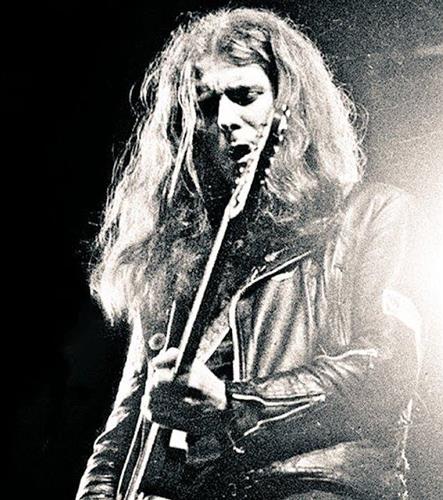 Eddie "Fast Eddie" Clarke
Edward Allan Clarke
5th October 1950 -- 10th January 2018
Chris Tsangarides
World renowned musician and producer. He is best known for his work
with many heavy metal bands, including Judas Priest, Anvil, Gary Moore, Thin Lizzy,
Helloween, Angra, Anthem, Yngwie Malmsteen and Tygers of Pan Tang. Tsangarides
has worked with many pop and alternative artists as well, including Depeche Mode,
Tom Jones, Concrete Blonde, and The Tragically Hip.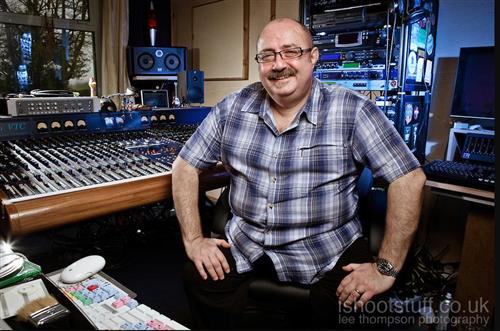 Chris Tsangarides
Christopher Andrew Tsangarides
17th August 1956 -- 7th January 2018
Malcolm Young
Co-founder of AC/DC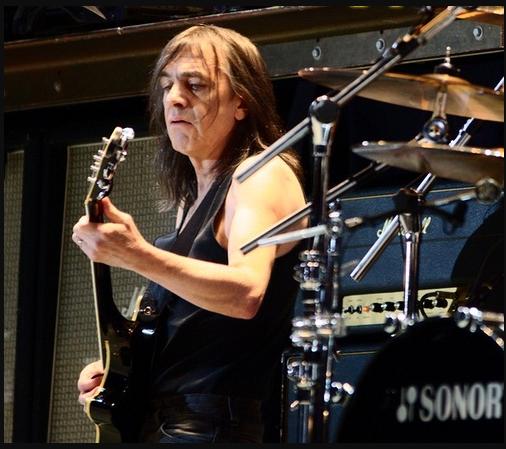 Malcolm Young
Malcolm Mitchell Young
6th January 1953 -- 18th November 2017
Fats Domino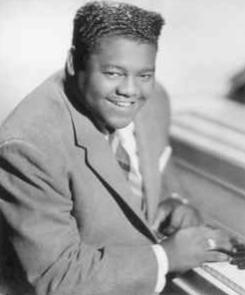 Fats Domino
Antoine "Fats" Domino Jr.
26th February 1928 -- 24th October 2017
Gord Downie
Front man for Canada's iconic TRAGICALLY HIP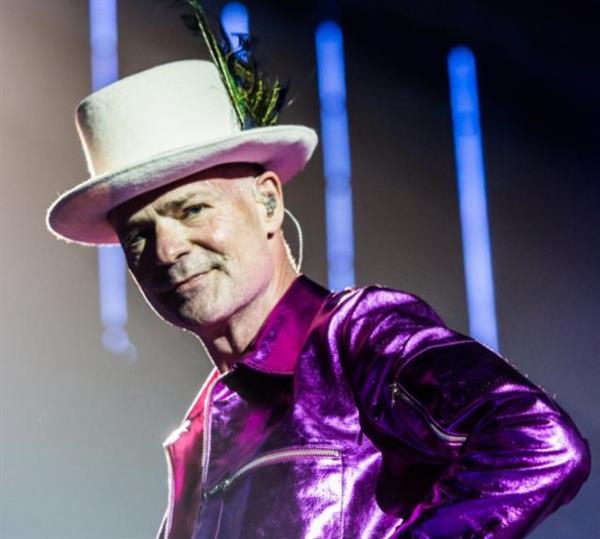 Gord Downie
Gordon Edgar Downie
6th February 1964 -- 17th October 2017
Tom Petty
of Tom Petty and the Heartbreakers.
Also a co-founding member of The Traveling Wilburys,
and with the Heartbreakers he backed Bob Dylan (right) circa 1987.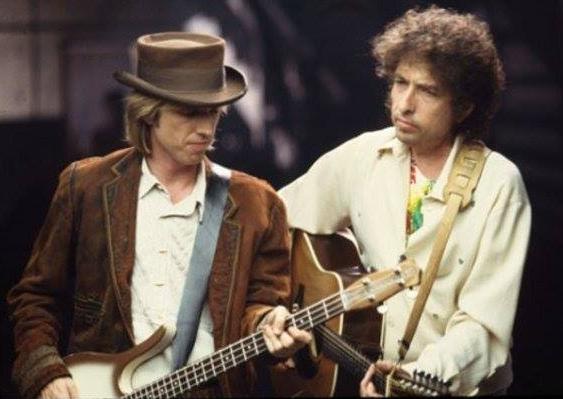 Photographer unknown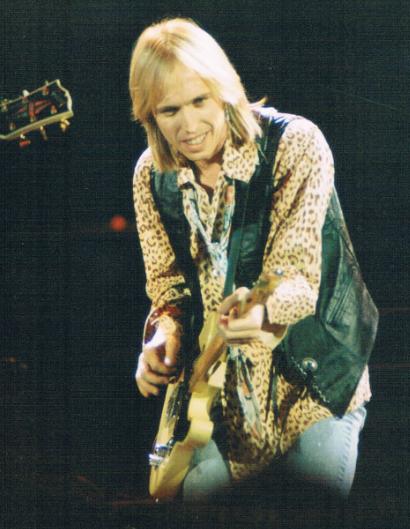 Photo © Copyright Wolfgang Guerster
Tom Petty
Thomas Earl Petty
20th October 1950 -- 2nd October 2017
Dave Hlubek
MOLLY HATCHET lead and rhythm guitar, backing vocals (1971-1987, 2005),
the band best known for songs such as "Flirtin' With Disaster'
Also a founding member of Southern Rock Allstars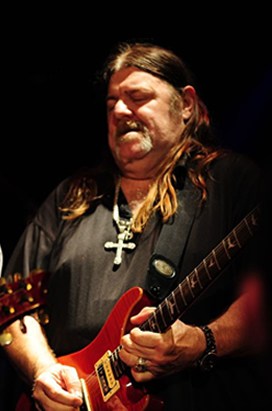 Dave Hlubek
David Lawrence Hlubek
28th August 1951 -- 3rd September 2017
Walter Becker
Musician, songwriter, and record producer, best known as
the co-founder, guitarist, bassist and co-songwriter of Steely Dan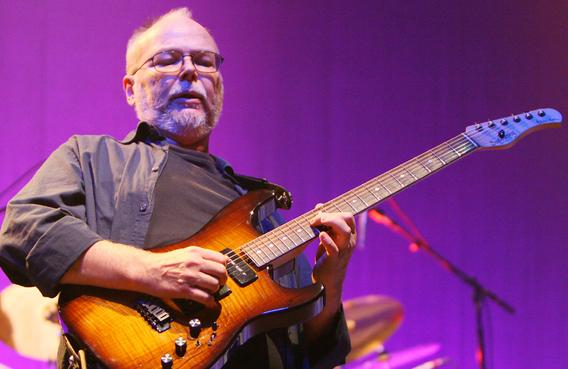 Photo Copyright Rex/Shutterstock
Walter Becker
Walter Carl Becker
20th February 1950 -- 3rd September 2017
Skip Prokop
Skip Prokop, drummer/vocalist with seminal
Canadian rock/jazz ensemble LIGHTHOUSE,
formerly with The Paupers, the Hamilton ON native,
went on to be the band leader with Lighthouse in 1968.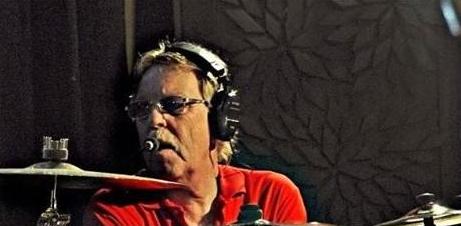 Skip Prokop
Ronald Harry Prokop
13th December 1943 -- 30th August 2017
Glen Campbell
American singer, songwriter, musician, television host, and actor.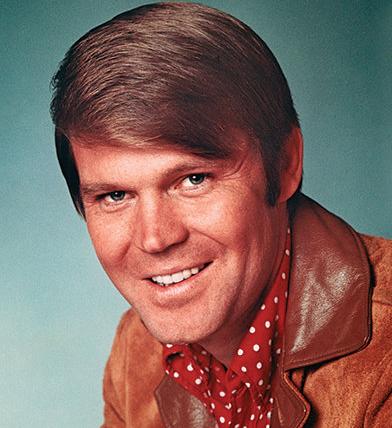 Glen Campbell
Glen Travis Campbell
22nd April 1936 -- 8th August 2017
Goldy McJohn
Founding member of legendary Canadian band STEPPENWOLF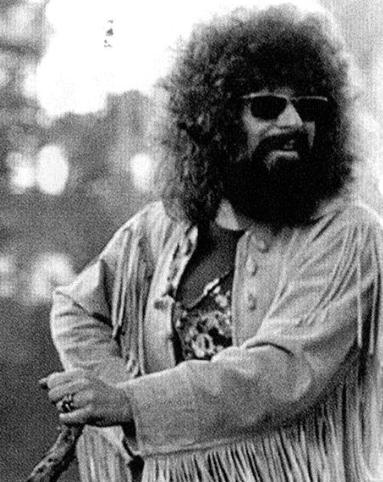 Goldy McJohn
John Raymond Goadsby
2nd-May-1945 -- 1st August 2017
Kenny Shields
Lead singer of legendary Canadian band STREETHEART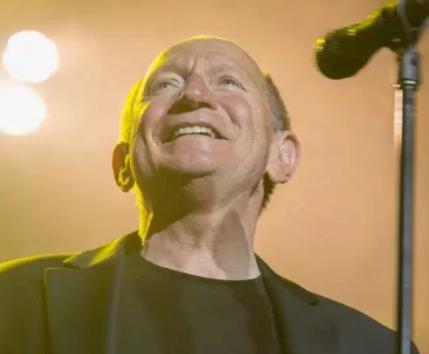 Kenny Shields
24th October 1947 -- 21st July 2017
Chester Bennington
best known as the frontman for the rock band Linkin Park.
He was also the lead singer for Dead by Sunrise and
fronted Stone Temple Pilots from 2013 to 2015.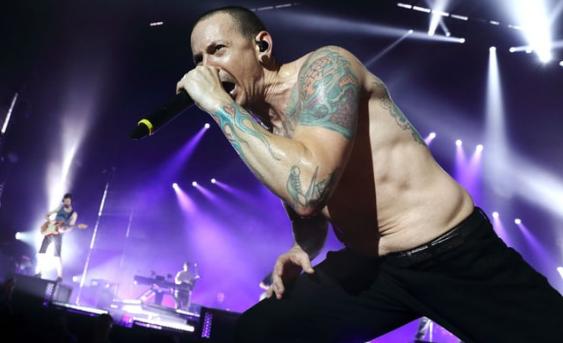 Chester Bennington
Chester Charles Bennington
20th Mar 1976 -- 20th July 2017
Gregg Allman
Co-founder and lead singer, keyboards for Southern Rock's legendary ALLMAN BROTHERS BAND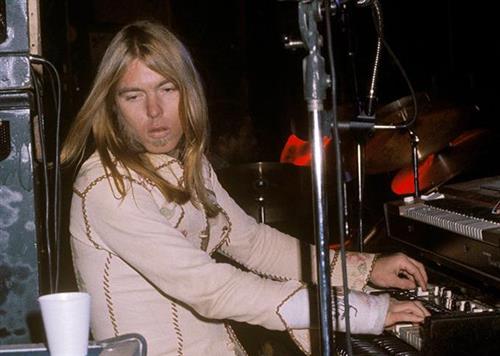 Gregg Allman
Gregory LeNoir Allman
8th December 1947 -- 27th May 2017
Chris Cornell
Lead singer for Soundgarden and Audioslave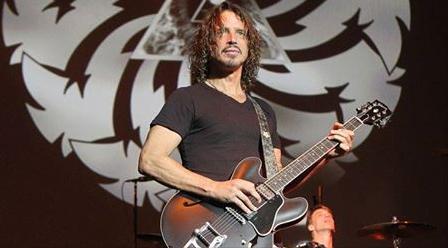 Chris Cornell
born: Christopher John Boyle
20th July 1964 -- 17th May 2017
Banner Thomas
Original bassist for MOLLY HATCHET and co-writer
of such songs as "Flirtin' With Disaster'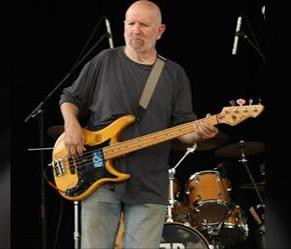 Banner Thomas
6th September 1954 -- 10th April 2017
John Geils Jr.
lead guitarist in the J. Geils Band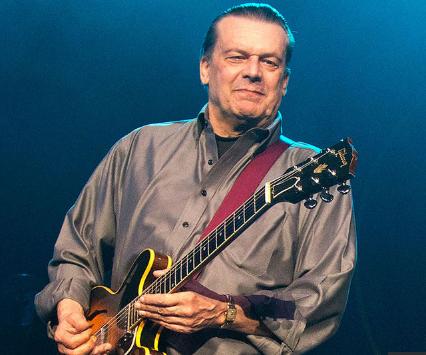 John Geils Jr.
John Warren "J." Geils Jr.
20th February 1946 -- 11th April 2017
Sib Hashian
... at one time drummer for the rock group Boston he
was famously part of Boston's self-titled album, which featured
the mega-hit "More Than a Feeling."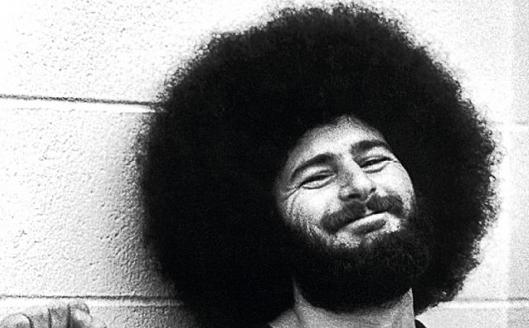 Sib Hashian
John Thomas "Sib" Hashian
17th August 1949 -- 22nd March 2017
Chuck Berry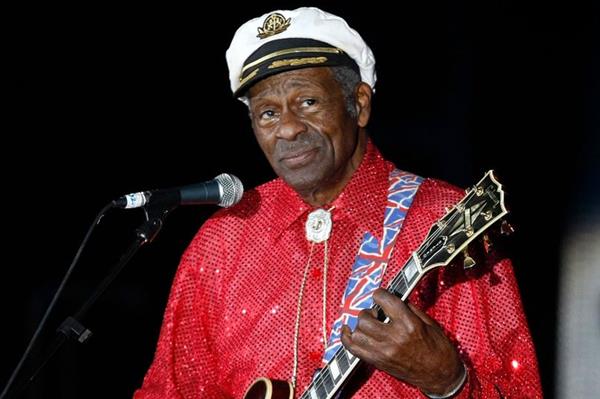 Chuck Berry
Charles Edward Anderson "Chuck" Berry
18th October 1926 -- 18th March 2017
John Wetton
He rose to fame with bands Mogul Thrash, Family, King Crimson,
Roxy Music/Bryan Ferry, Uriah Heep, and Wishbone Ash.
After his period with King Crimson, Wetton formed UK, and
later he was the frontman and principal songwriter of the supergroup Asia.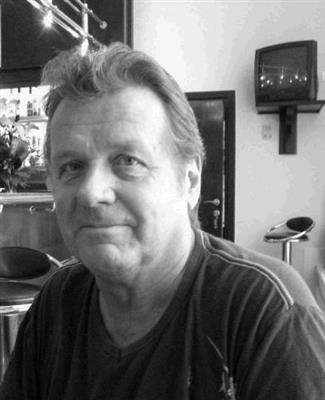 John Wetton
John Kenneth Wetton
29th June 1949 -- 31st January 2017
Geoff Nicholls
Long time member of Black Sabbath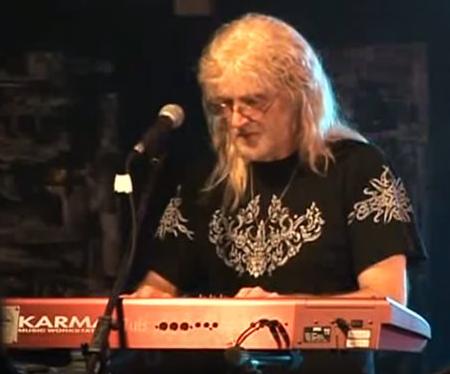 Geoff Nicholls
Geoffrey James "Geoff" Nicholls
28th February 1948 -- 28th January 2017
Butch Trucks
Founding member of The Allman Brothers Band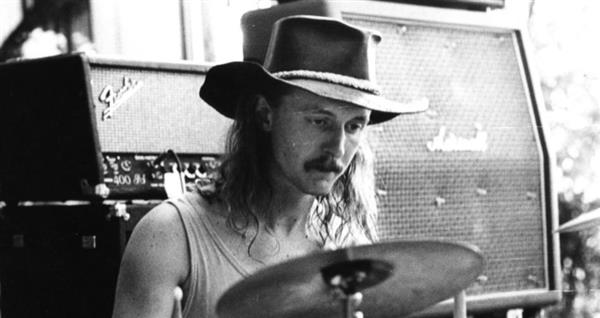 Butch Trucks
Claude Hudson "Butch" Trucks
11th May 1947 -- 25th January 2017
Overend Watts
Founding member of Mott The Hoople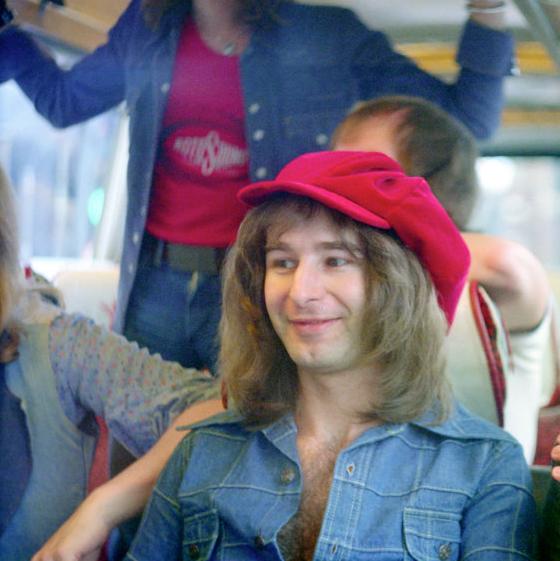 Overend Watts
Peter Overend Watts
15th May 1947 -- 22nd January 2017
Peter Sarstedt
Best known for his hit single
"Where Do You Go To My Lovely?"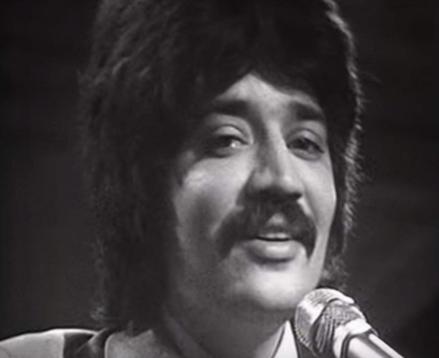 Peter Sarstedt
Peter Eardley Sarstedt
10th December 1941 -- 8th January 2017
Allan Williams
Best known as the first manager of the Beatles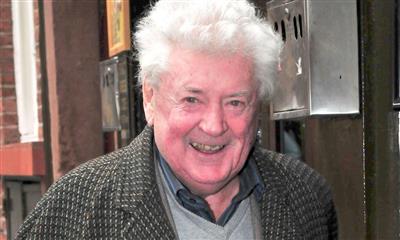 Allan Richard Williams
17th March 1930 -- 30th December 2016
Rick Parfitt
of STATUS QUO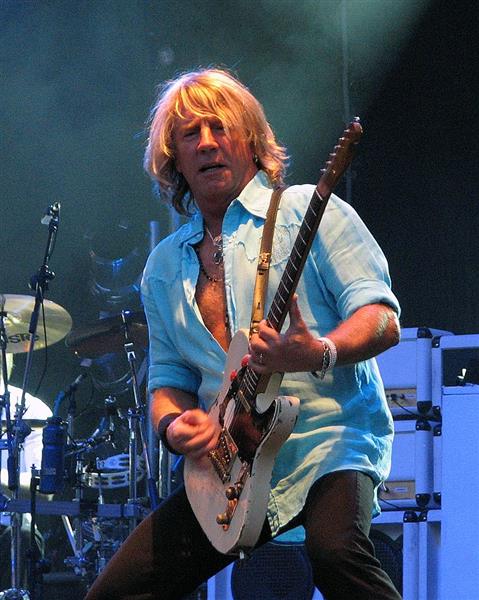 Photo by By Håkan Henriksson
Rick Parfitt
Richard John Parfitt
12th October 1948 - 24th-December-2016
Frank Murray
Frank was a seminal figure in Irish rock music, who first came to prominence
as a key member of the Thin Lizzy camp. For many years, he was the band's tour manager
and worked closely alongside Philip Lynott. When his involvement with Lizzy ended,
Frank took on a similar role with Elton John and The Specials and, later on, he managed The Frames,
overseeing their signing to ZTT Records; Kirsty McColl; and most famously, The Pogues.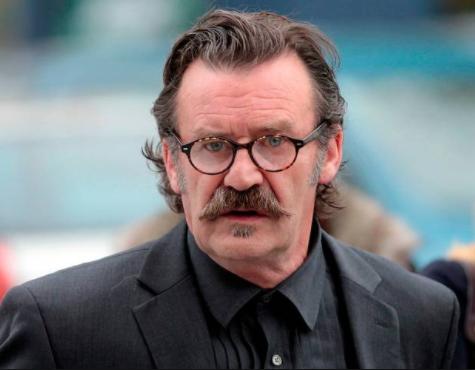 Frank Murray
18th May 1949 - 22nd December-2016
Greg Lake
Founding member of ELP - Emerson, Lake and Palmer
Center in photo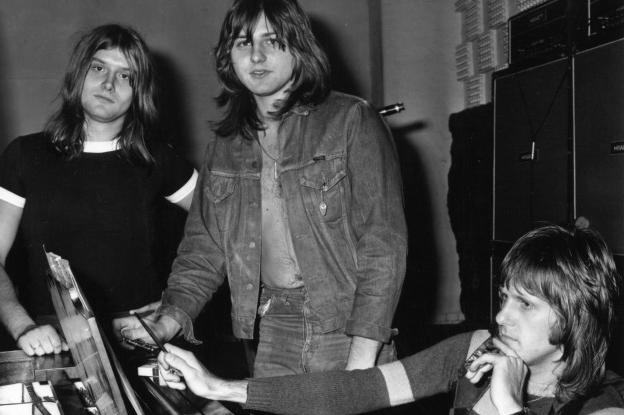 Greg Lake
Gregory Stuart "Greg" Lake
10th-November-1947 - 6th-December-2016
Leon Russell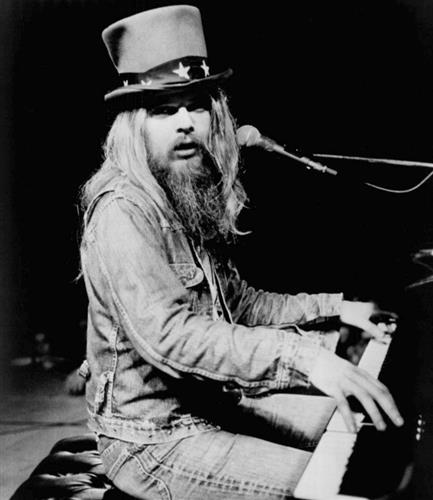 Leon Russell
2nd-April-1942 - 13th-November-2016
Leonard Cohen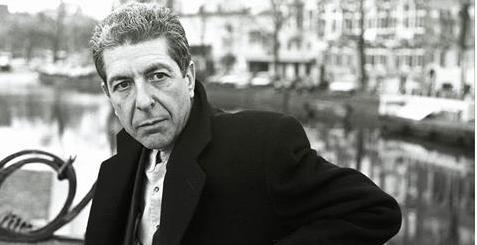 Leonard Cohen
Leonard Norman Cohen
21st-September-1934 - 10th-November-2016
Scotty Moore
Guitarist for ELVIS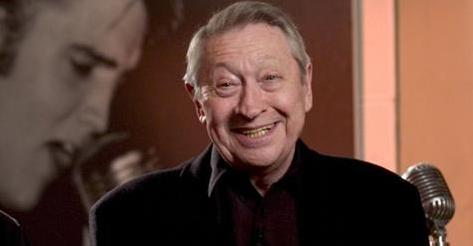 Scotty Moore
Winfield Scott "Scotty" Moore III
27th-December-1931 - 28th-June-2016
Henry McCullough
Best known for his work with WINGS.
Also Joe Cocker, Spooky Tooth, Pink Floyd, and Sweeney's Men ...
McCullough can be heard saying the words "I don't know; I was really drunk at the time"
on Pink Floyd's album 'Dark Side of the Moon' at the end of the song "Money".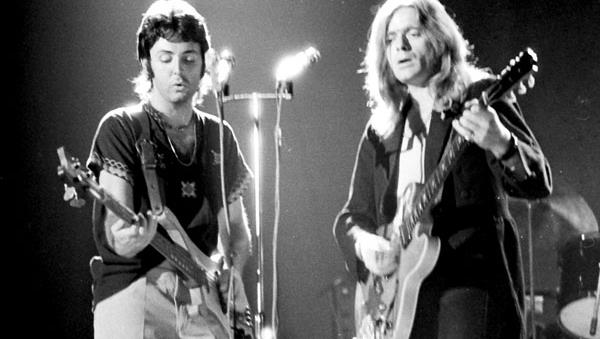 With Paul McCartney
Henry McCullough
Henry Campbell Liken McCullough
21st-July-1943 - 14th-June-2016
Nick Menza
former member of Megadeath from 1989-1998 and in 2004.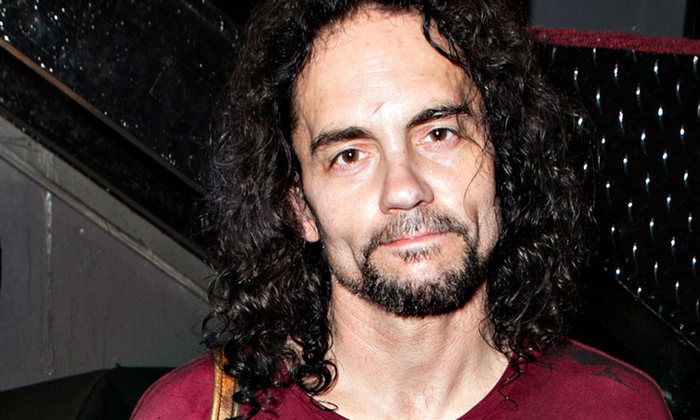 Nick Menza
Nicholas "Nick" Menza
23rd-July-1964 – 21st-May-2016
Robbie Brennan
former member of Phil Lynott's bands GRAND SLAM,
and the SOUL BAND, as well as their early band SKID ROW.
Brennan has played with many of Ireland's great musicians, such as, Christy Moore,
Stepaside, Auto Da Fé, Jimi Slevin and the Electric Band, Paul Brady and Clannad.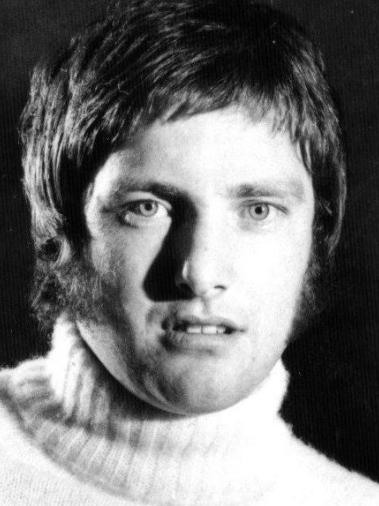 Robbie Brennan
??-??-1947 -- 12th April 2016
Keith Emerson
Founding member of ELP - Emerson, Lake and Palmer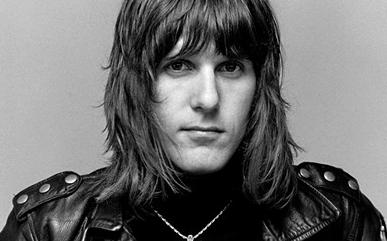 Keith Emerson
Keith Noel Emerson
2nd-November-1944 - 10th-March-2016
Jon English
An Australian legend; singer songwriter, musician, actor.
The year 1977 was a memorable one for him; he wrapped up
his fifth album, celebrated his third number one hit single
"Words Are Not Enough" and toured with Irish rock band, THIN LIZZY.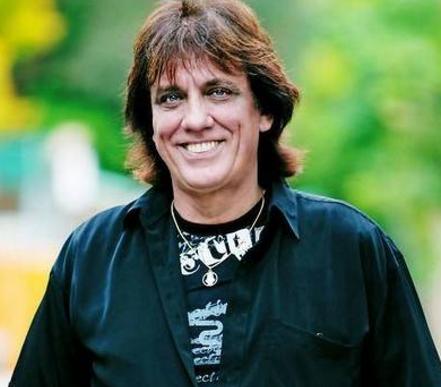 Jon English
Jonathan James "Jon" English
26th-March-1949 - 9th-March-2016
George Martin
The "FIFTH" Beatle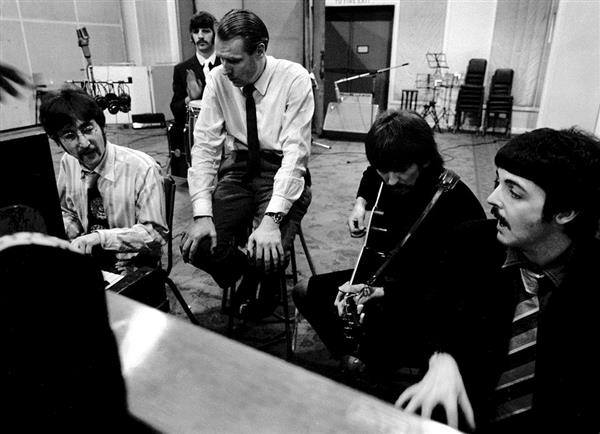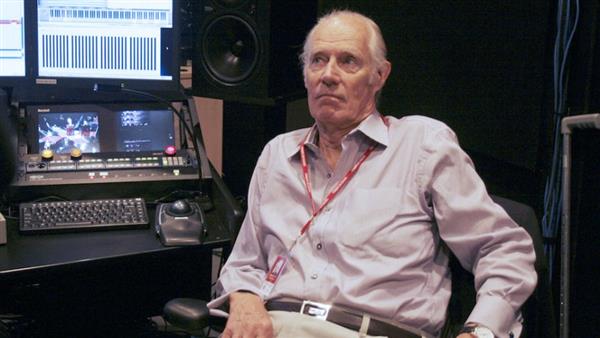 George Martin
Sir George Henry Martin CBE
3rd-January-1926 - 8th-March-2016
Jim McCann
The Dubliners' singer
And a legendary figure in Irish folk music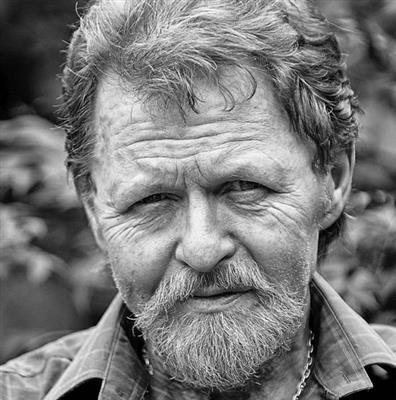 Jim McCann
James "Jim" McCann
26th-October-1944 - 5th-March-2016
Rusty Burns
Member of Texas band Point Blank
Also collaborator with ZZ Top, and Stevie Ray Vaughan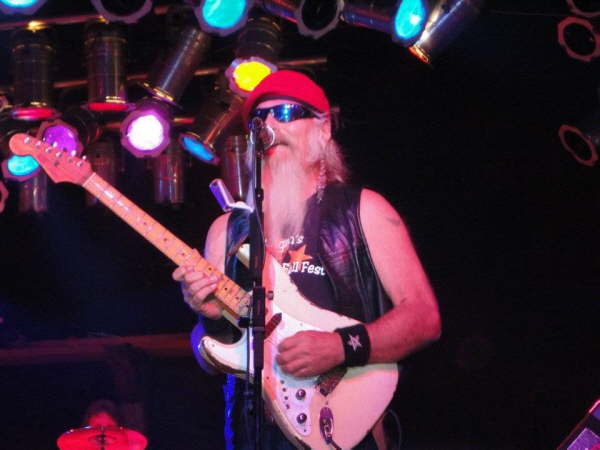 Rusty Burns
James Russell Burns
?? / ??? / 1953 - 19th-February-2016
Maurice White
founder of Earth, Wind & Fire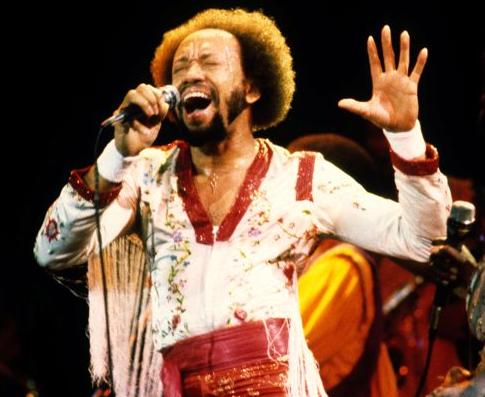 Maurice White
Maurice White
19th-December-1941 - 3rd-February-2016
Paul Kantner
Jefferson Airplane, Jefferson Starship ...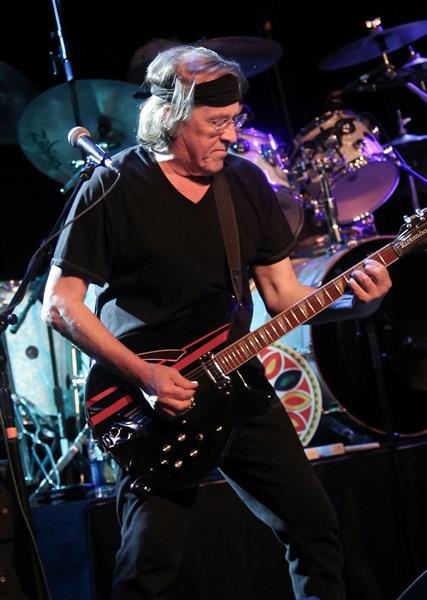 Paul Kantner
Paul Lorin Kantner
17th-March-1941 - 28th-Jaunaury-2016
Signe Anderson
Jefferson Airplane's original female vocalist (pre-Grace Slick)
2nd from right, next to the late Spencer Dryden on her left (died 2005)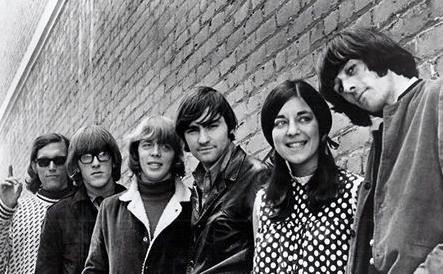 Signe Anderson
Signe Toly Anderson
15th-September-1941 - 28th-Jaunaury-2016
Jimmy Bain
Most famous for his time with WILD HORSES, RAINBOW, DIO, GARY MOORE,
PHIL LYNOTT, THIN LIZZY to name just a few.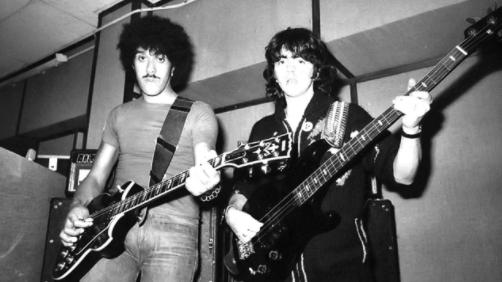 Phil Lynott and JIMMY BAIN
Jimmy Bain
James Stewart Bain
19th-December-1947 - 24th-Jaunaury-2016
Glenn Frey
The EAGLES and a solo career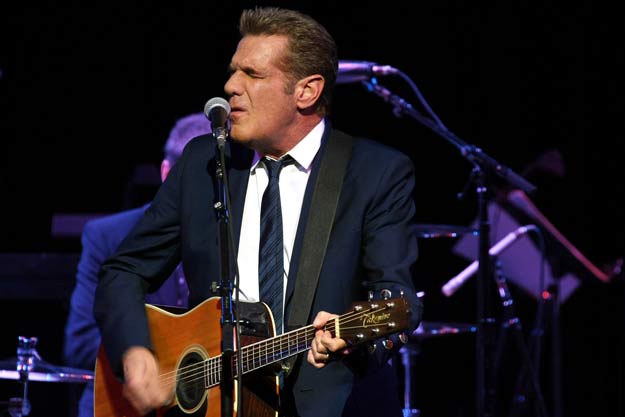 Glenn Frey
Glenn Lewis Frey
6th-November-1948 - 18th-Jaunaury-2016
Dale Griffin
Mott The Hoople
Most famous for David Bowie's song:
"All The Young Dudes"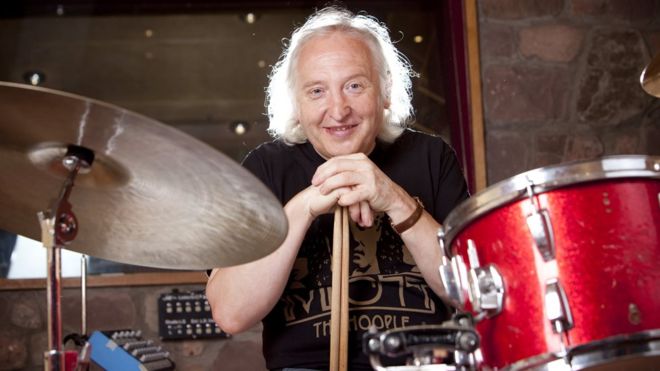 Dale Griffin
Terence Dale "Buffin" Griffin
24th-October-1948 - 17th-January-2016
Gary Loizzo
The American Breed, most famous for "Bend Me, Shape Me"
also an enginer for Styx, REO Speedwagon, Dennis DeYoung, Survivor ...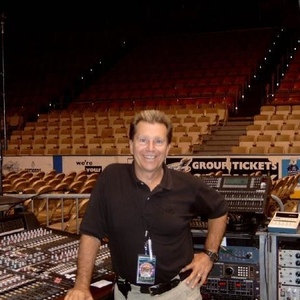 Gary Loizzo
Gary Alexander Loizzo
16th-August-1945 - 16th-Jaunaury-2016
David Bowie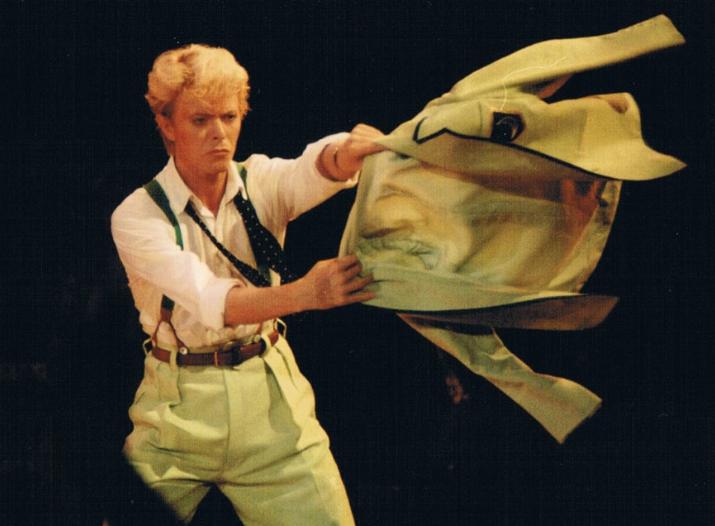 Photo © Copyright 1983 Wolfgang Guerster
David Bowie
David Robert Jones
8th-December-1947 - 10th-Jaunaury-2016
Lemmy Kilmister
Motorhead, Hawkwind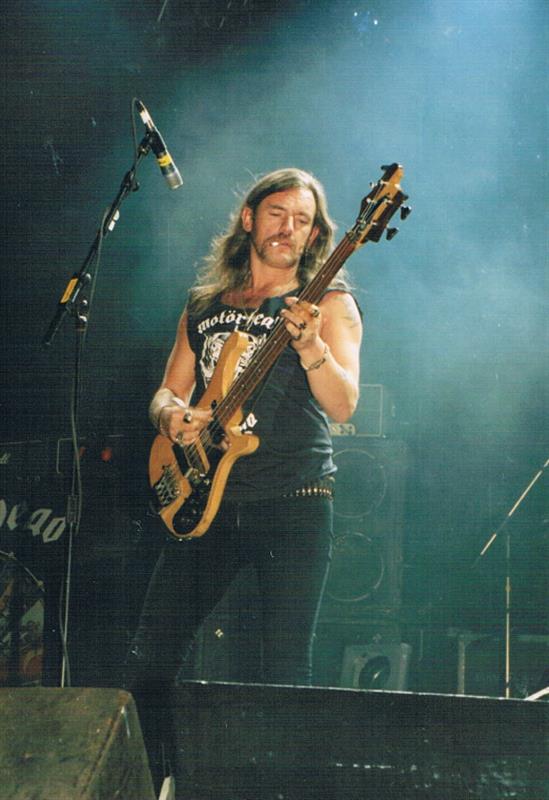 Photo © Copyright 1991 Wolfgang Guerster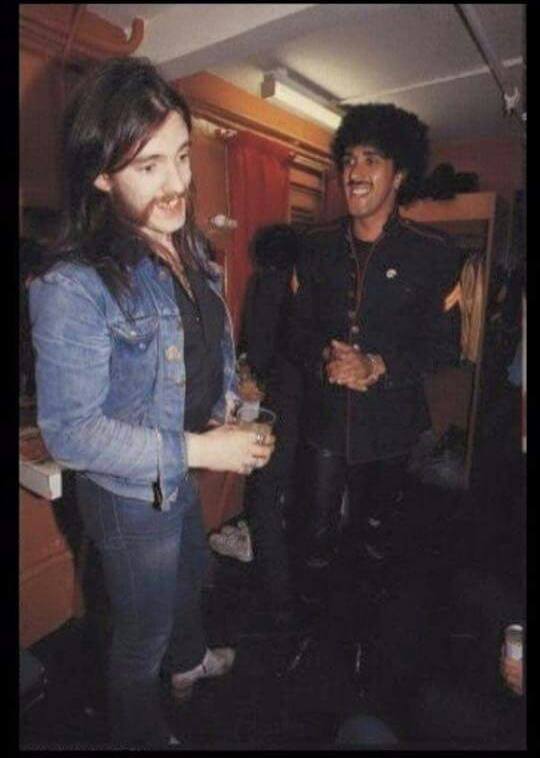 LEMMY (left) with Phil Lynott
Lemmy Kilmister
Ian Fraser "Lemmy" Kilmister
24th-December-1945 - 28th-December-2015
Scott Weiland
best known as a member of Stone Temple Pilots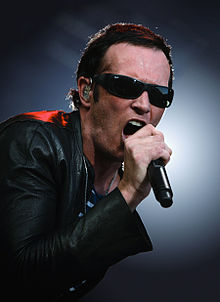 Scott Weiland
Scott Richard Kline
27th October-1967 - 3rd December-2015
P. F. Sloan
Quietly famous, mostly for all the HIT songs he wrote,
often with Steve Barri, including such songs as
"Secret Agent Man" by Johnny Rivers and "Eve of Destruction" by Barry McGuire.
He also wrote hits for groups like the Turtles, Herman's Hermits and Jan & Dean.
AND he wrote and recorded "Where Were You When I Needed You?"
(with the Mamas and the Papas on backup vocals)
which was released under the name the Grass Roots. The song was so successful
an actual band was created to carry on the group name.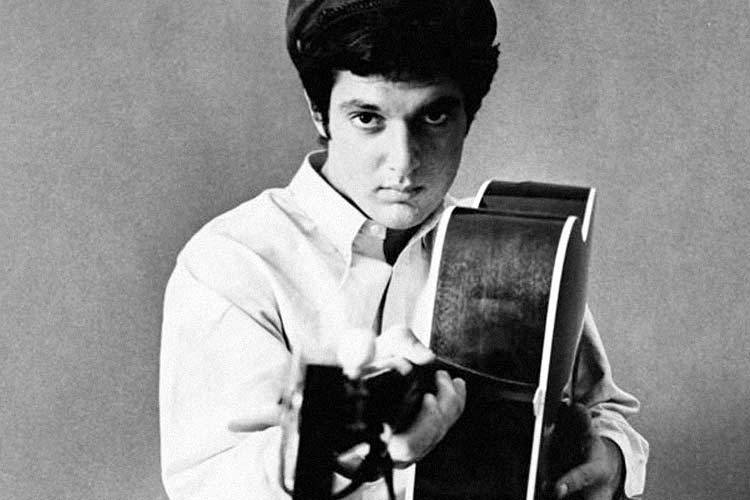 P. F. "Flip" Sloan
born Philip Gary Schlein
18th September 1945 - 15th November 2015
Bob Johnston
famous Producer of Dylan, Cash,
Leonard Cohen, Simon & Garfunkel and so many others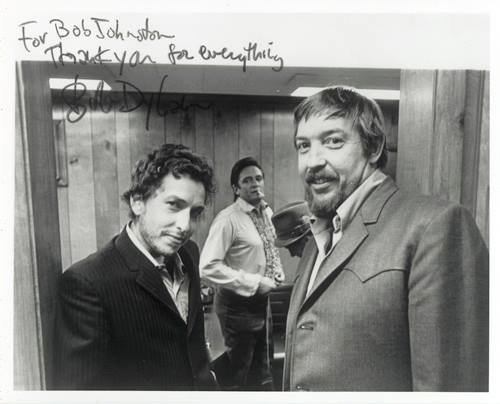 Bob Dylan and Johnny Cash with Bob Johnston
Donald William 'Bob' Johnston
14th-May-1932 - 13th-Aug-2015
Wayne Carson
aka Wayne Carson Thompson
wrote THE LETTER a hit for The Boxtops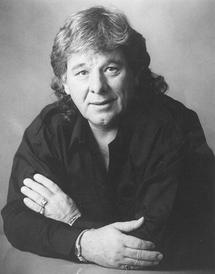 Wayne Carson
Wayne Carson Head
31st-May-1943 - 20th-July-2015
Eric Wrixon
A founding member of both (Van Morrison &) THEM
and THIN LIZZY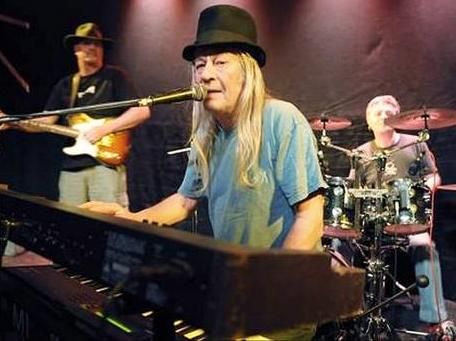 Eric Wrixon
Eric Wrixon
29-June-1947 - 10th-July-2015
Michael Lee
Seen here with the 2004 version of Thin Lizzy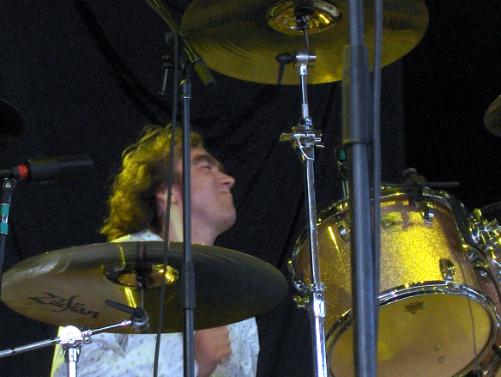 Photo © Copyright 2004 James Taylor
Michael Lee
Michael Gary Pearson
19th-November-1969 - 26th-May-2015
B. B. King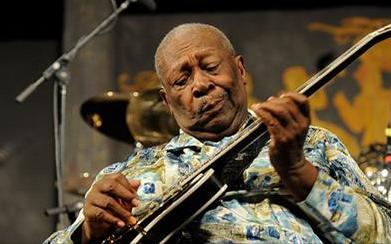 B. B. King
Riley B. "B.B." King
16th-September-1925 - 14th-May-2015
Jack Ely
Former KINGSMEN member
and "Louie Louie" singer (bottom left)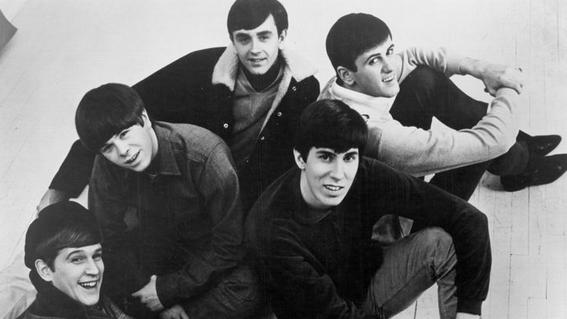 Jack Ely
Jack Brown Ely
11th-September-1943 - 28th-April-2015
Mike Porcaro
Bassist for TOTO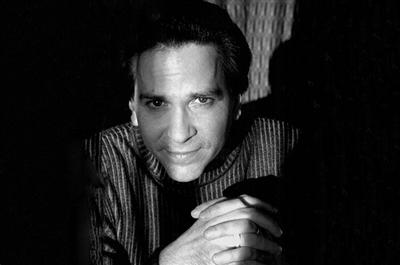 Mike Porcaro
Michael Joseph Porcaro
29th-May-1955 - 15th-March-2015
Andy Fraser
A founding member of FREE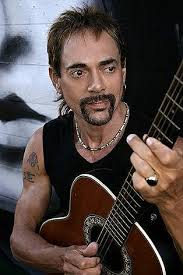 Andy Fraser
Andrew McLan "Andy" Fraser
3rd-July-1952 - 16th-March-2015
Bruce Crump
ex-MOLLY HATCHETT and ex-STREETHEART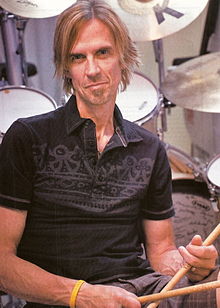 Bruce Crump
Bruce Hull Crump, Jr.
17th-July-1957 - 16th-March-2015
THREE DOG NIGHT's
JIMMY GREENSPOON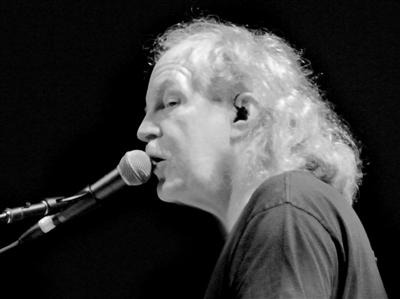 Jimmy Greenspoon
James Boyd "Jimmy" Greenspoon
7th-February-1948 - 11th-March-2015
DALLAS TAYLOR
Best known for his work with CSN and CSNY.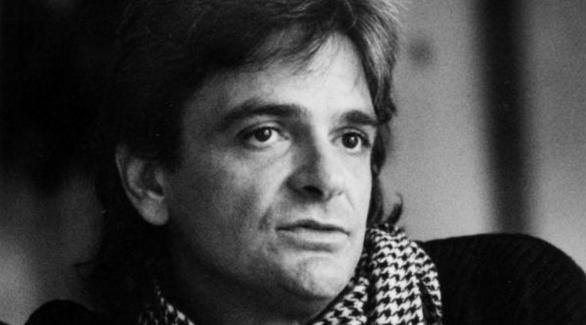 Dallas Taylor
Dallas Woodrow Taylor Jr.
7th April 1948 - 18th January 2015
TIM DRUMMOND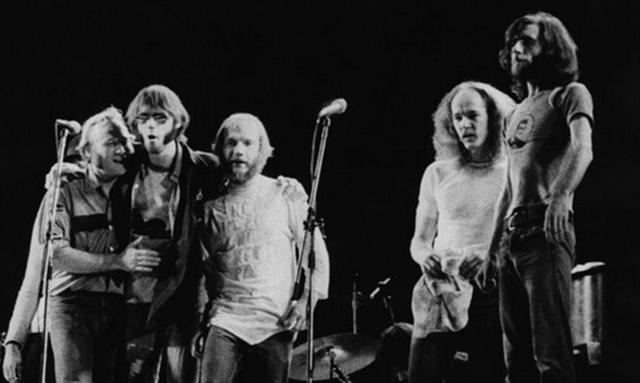 Shown with CSNY ... 3rd from left.
Timothy Drummond
Timothy Lee Drummond
20th April 1940 - 10th January 2015
JOE COCKER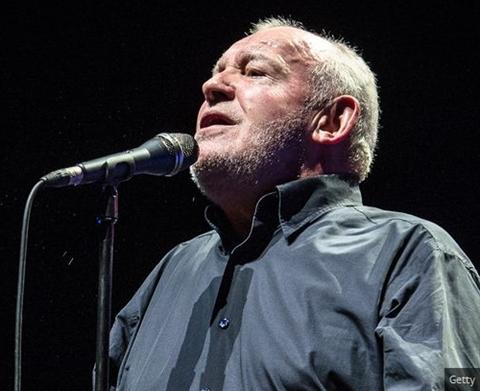 Joe Cocker
John Robert "Joe" Cocker, OBE
20th May 1944 - - 22nd December 2014
IAN McLAGAN
Best known as a Member of Rod Stewart's FACES
and touring with the ROLLING STONES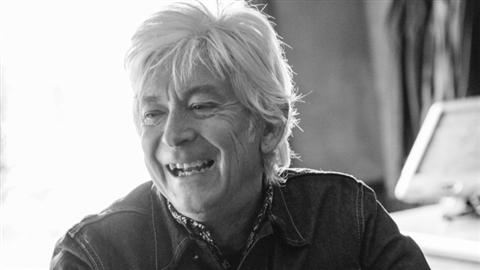 Ian McLagan
Ian Patrick 'Mac' McLagan
12th May 1945 - - 3rd December 2014
BOBBY KEYS
Best known as the longtime ROLLING STONES saxophonist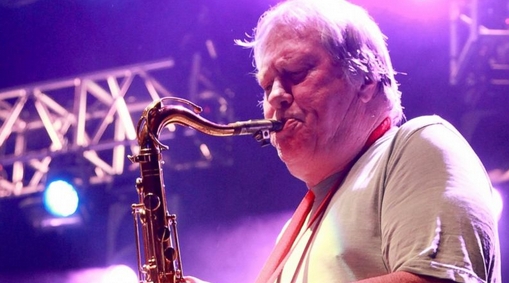 Bobby Keys
Robert Henry "Bobby" Keys
18th December 1943 - - 2nd December 2014
JACK BRUCE
Best known as bass player in CREAM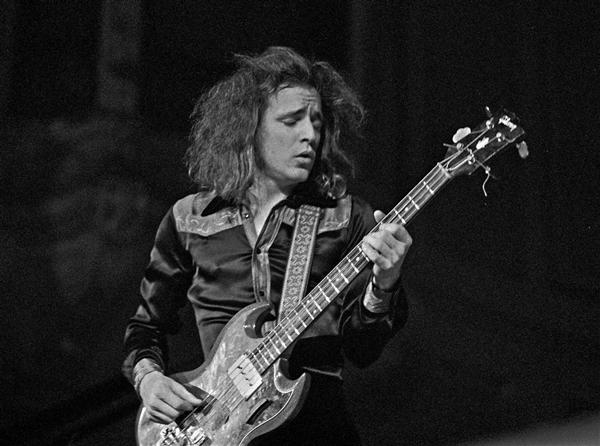 Jack Bruce
John Symon Asher "Jack" Bruce
14th May 1954 - 25th October 2014
RAPHAEL RAVENSCROFT
Best known for his sax solo on
Gerry Rafferty's "Baker Street"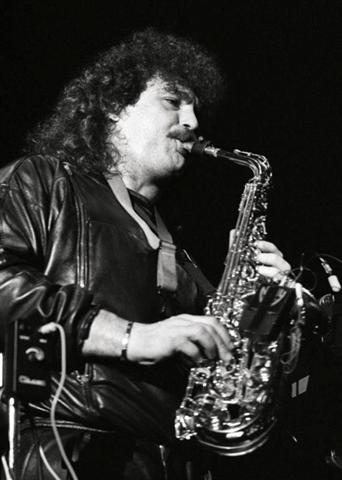 Raphael Ravenscroft
Raphael Ravenscroft
4th June 1954 -- 19th October 2014
Jeff Plewman, best known as
NASH THE SLASH
Canadian solo musician and front man for the band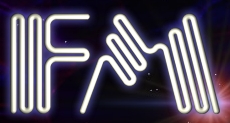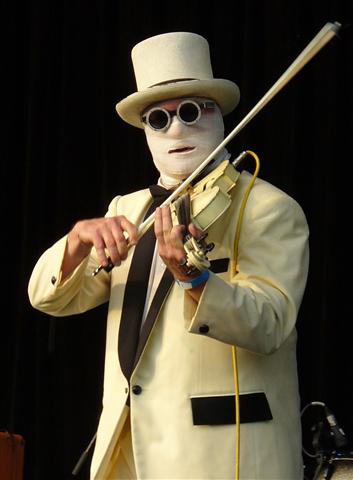 Nash The Slash
Jeff Plewman
26th March 1948 -- 10th or 11th May 2014
Scott Asheton
Co-founder of (IGGY POP and) THE STOOGES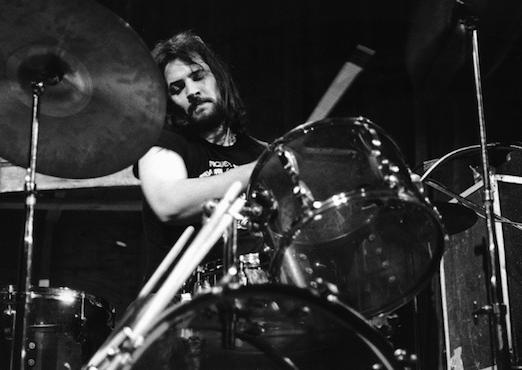 Scott Asheton
Scott Randolph Asheton
16th August 1949 -- 15th March 2014
Bob Casale
A founding member of DEVO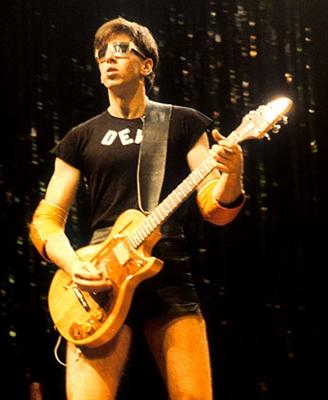 Bob Casale
born Robert Edward Pizzute, Jr.
14th July 1952 -- 17th February 2014
Fergie Frederiksen
best known as the former lead singer of Trillion, Angel, Le Roux and Toto,
as well as a background vocalist for Survivor ...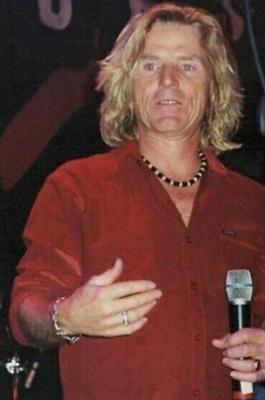 Fergie Frederiksen
Dennis Hardy "Fergie" Frederiksen
15th May 1939 -- 18th January 2014
Half of THE EVERLY BROTHERS (left) ...
Phil Everly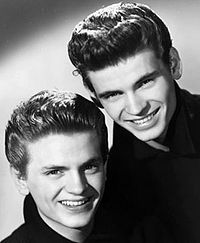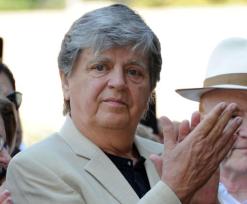 Phil Everly
Phillip "Phil" Everly
19th January 1939 -- 3rd January 2014
Lou Reed
Solo artist and ex-VELVET UNDERGROUND ...

Lou Reed
real name: Lewis Allan "Lou" Reed
2nd March 1942 -- 27th October 2013
Philip Chevron
Member of THE RADIATORS FROM SPACE,
an Irish punk rock band formed in 1976,
and later of THE POGUES.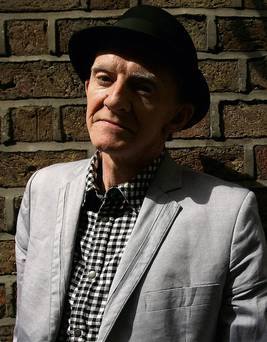 Stage name:
Philip Chevron
Philip Ryan
17 June 17th 1957 - October 8th 2013
The quietly famous
JJ Cale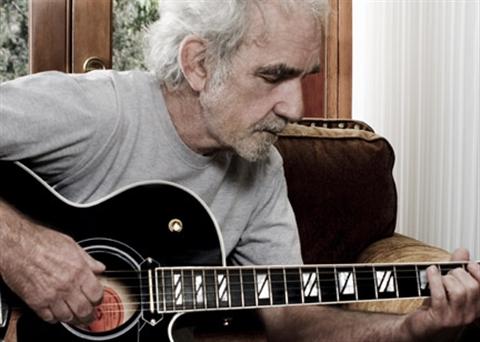 JJ Cale
John Weldon Cale
December 5th 1938 - July 26th 2013
Ray Manzarek
The DOORS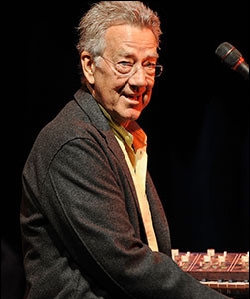 Ray Manzarek
Raymond Daniel Manczarek, Jr.
February 12th 1939 -- May 20th 2013
Clive Burr
Ex-IRON MAIDEN drummer (1979-82)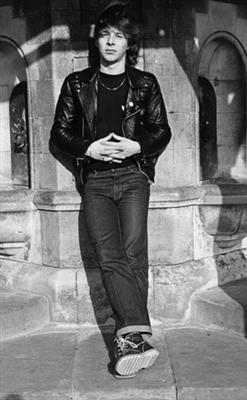 Photo © Copyright Virginia Turbett / Redferns
Clive Burr
March 8th, 1957 - March 12, 2013
TEN YEARS AFTER's
Alvin Lee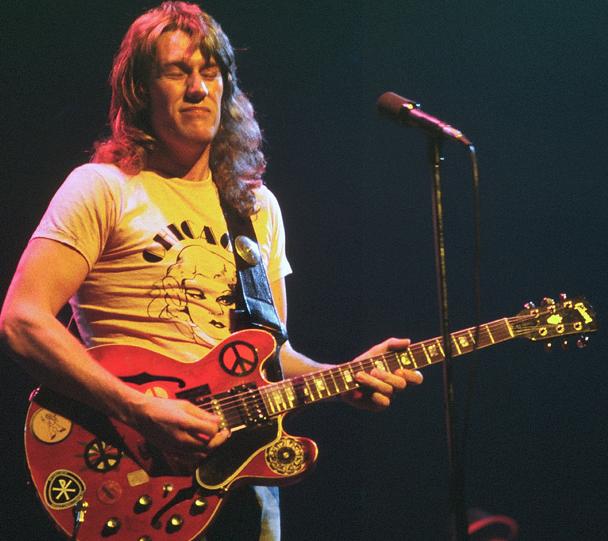 Alvin Lee
December 19, 1944 - March 6, 2013
SOFT MACHINE's
Kevin Ayers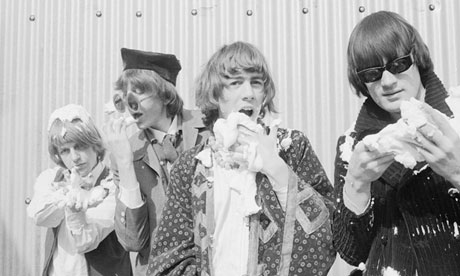 Photo © Copyright 1967 John Williams/Getty Images
Kevin Ayers (second from right)
Kevin Ayers
August 16th 1944 - February 18th 2013
The TROGGS'
Reg Presley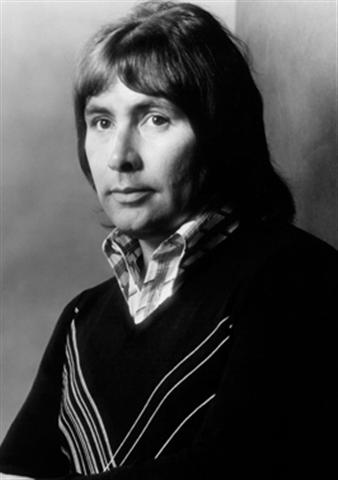 Reg Presley
Reginald Maurice Ball
June 12th 1941 - February 4th 2013
Best known as the bass player in
IRON BUTTERFLY
Lee Dorman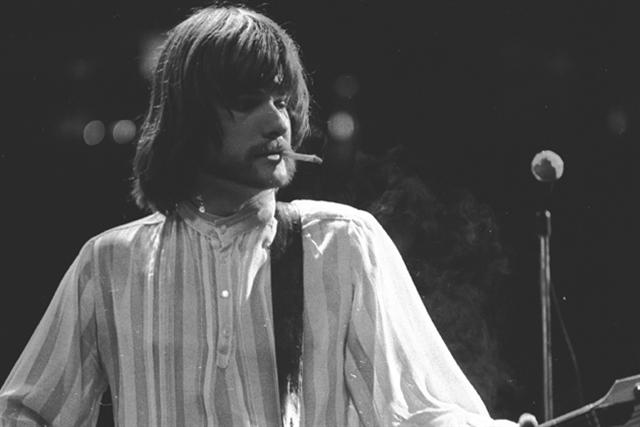 Lee Dorman
Douglas Lee Dorman
September 15th, 1942 - December 21st, 2012
Best known for his impressive keyboard work with
DEEP PURPLE and WHITESNAKE
Jon Lord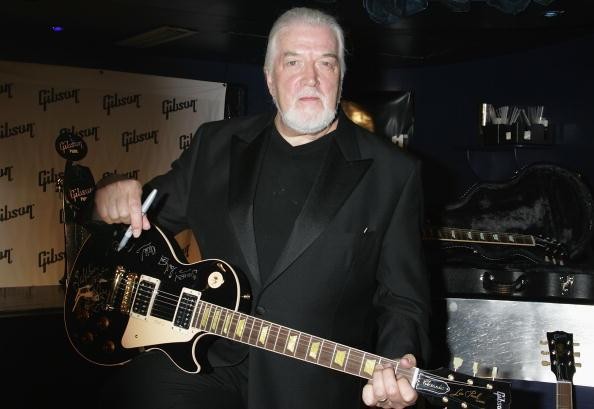 Jon Lord
Jonathan Douglas "Jon" Lord
June 9th 1941 - July 16th 2012
LEVON HELM
Founding member of legendary Canadian band "THE BAND"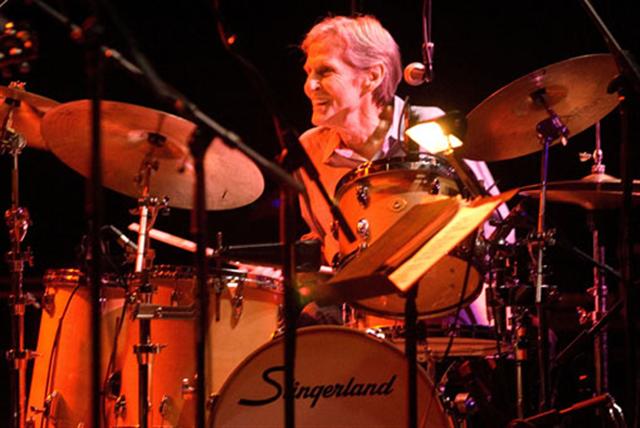 Levon Helm
Mark Lavon "Levon" Helm
May 26, 1940 - April 19, 2012
Creator of the iconic MARSHALL amplifier
JIM MARSHALL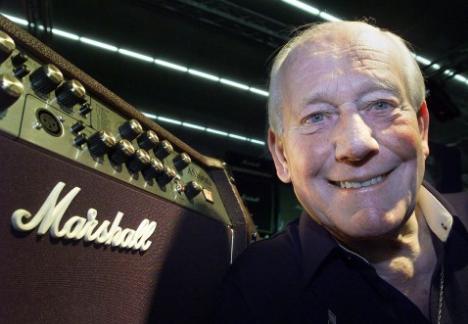 Jim Marshall
James Charles "Jim" Marshall
July 29th 1923 - April 5th 2012
Ronnie Montrose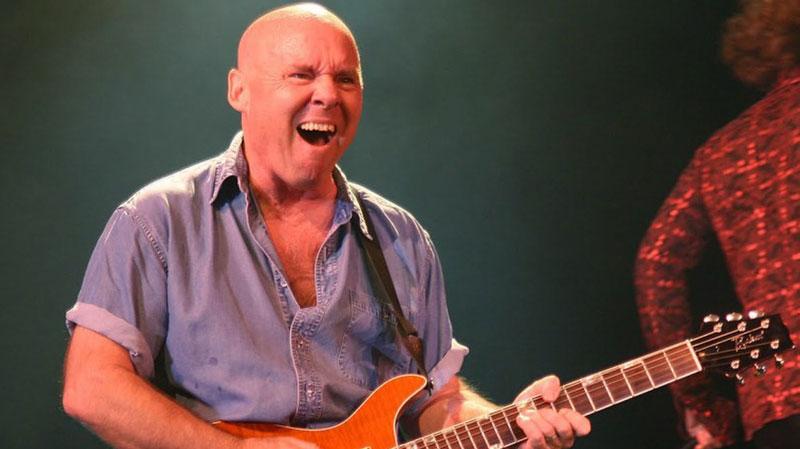 Ronnie Montrose
Ronald Douglas Montrose
November 29th 1947 - March 3rd 2012
Sean Bonniwell
(the MUSIC MACHINE)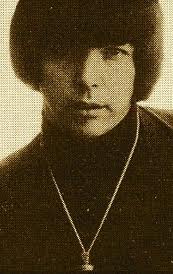 Sean Bonniwell
Thomas Harvey "Sean" Bonniwell
August 16th 1940 - December 20th 2011
John Du Cann
Thin Lizzy: GERMAN TOUR 1974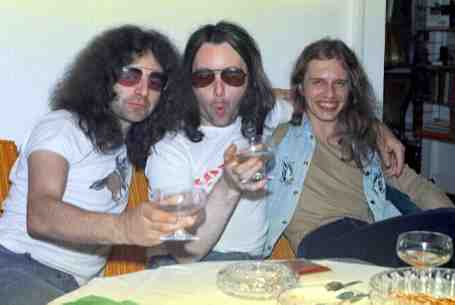 Photo © Copyright 1974 Andy Gee

JOHN Cann, BRIAN Downey, ANDY Gee, May 1974

Photo © Copyright 1974 Andy Gee

stage name John Du Cann
born: John William Cann
June 5th 1946 -- September 21st 2011
Gary Moore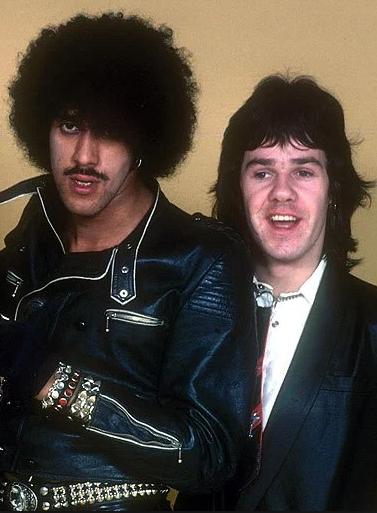 Gary Moore
Phil Lynott with GARY MOORE
Robert William Gary Moore
April 4th 1952 - February 6th 2011
Lead singer, songwriter, bass player
from THE GRASS ROOTS
ROB GRILL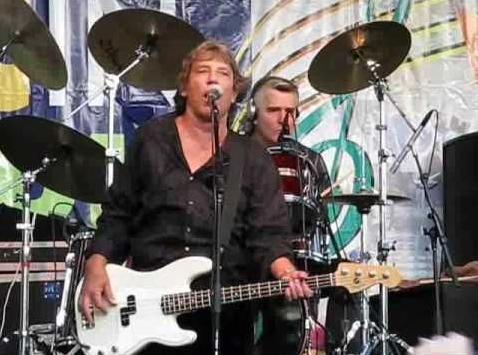 Rob Grill
Robert Frank "Rob" Grill
November 30th 1943 - July 11th 2011
Best know from BRUCE SPRINGSTEEN's E-STREET BAND
Clarence Clemons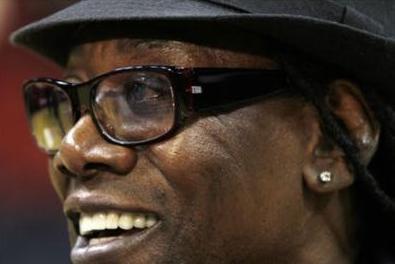 Clarence Clemons
Anicholas Clemons, Jr.
January 11th 1942 - June 18th 2011
Inspiration for the name LYNYRD SKYNYRD
Leonard Skinner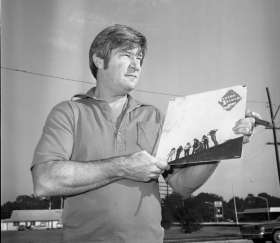 Leonard Skinner
Forby Leonard Skinner
11th January 1933 - 4th October 2010
Steve Lee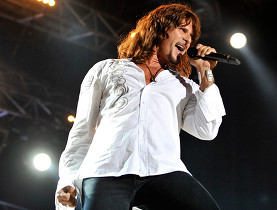 Steve Lee of Gotthard
Steve Lee
August 5, 1963 - October 5, 2010
former Kinks' bassist
Peter Quaife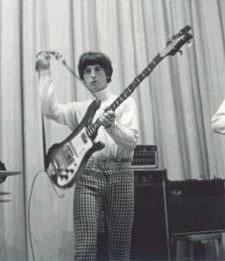 Peter Quaife
Peter Alexander Greenlaw Quaife
December 31st 1943 --- June 26th 2010
Ronnie James Dio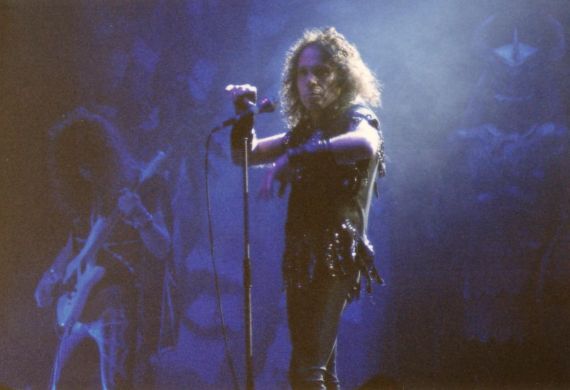 Photo © Copyright 1986 Wolfgang Guerster
Ronnie James Dio
Ronaldo James Giovanni Padavona
July 10th 1942 --- May 16th 2010
Irish broadcaster
Gerry Ryan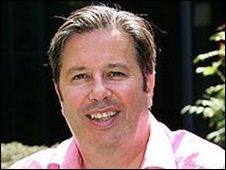 Gerry Ryan
Gerard "Gerry" Ryan
June 4th 1956 - April 30th 2010
Alex Chilton
lead singer of THE BOXTOPS
most famous for their 1967 hit THE LETTER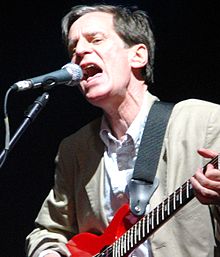 Alex Chilton
William Alexander "Alex" Chilton
28th-December-1950 - 17th-March-2010
Designer of the guitar bearing his name
Les Paul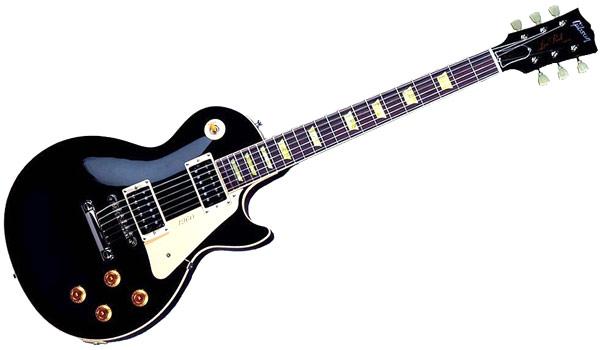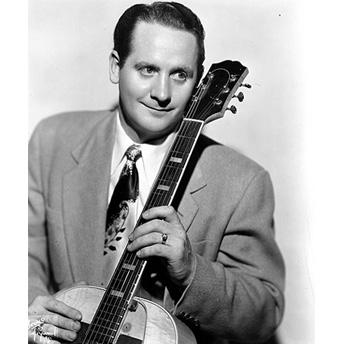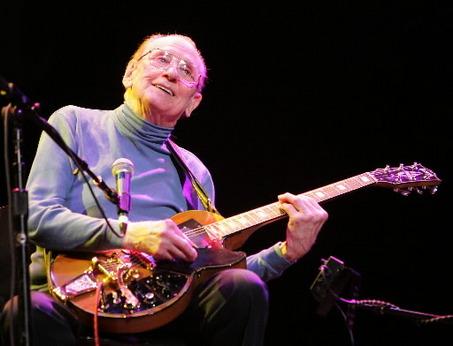 Les Paul
Lester William Polsfuss
June 9th 1915 - August 13th 2009
Michael Jackson
Started his rise to fame as part of the Jackson 5,
followed by a massive solo career. Dubbed "The King Of Pop".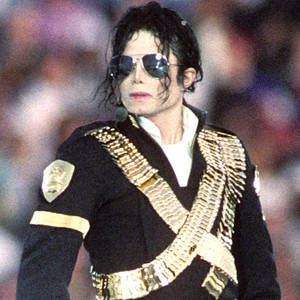 Michael Jackson
Michael Joseph Jackson
29th August 1958 -- 25th June 2009
Best known as a member of Springsteen's E-Street Band
Danny Federici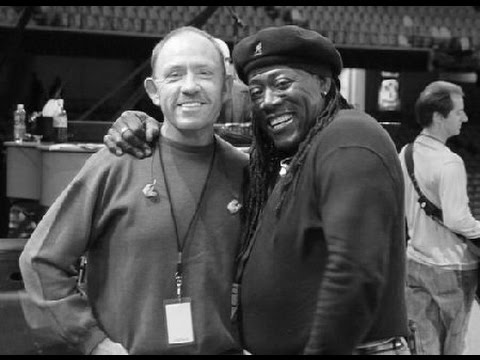 Danny, left, with the late Clarence Clemons
Danny Federici
Daniel Paul "Danny" Federici
January 23rd 1950 - April 17th 2008
Jeff Healey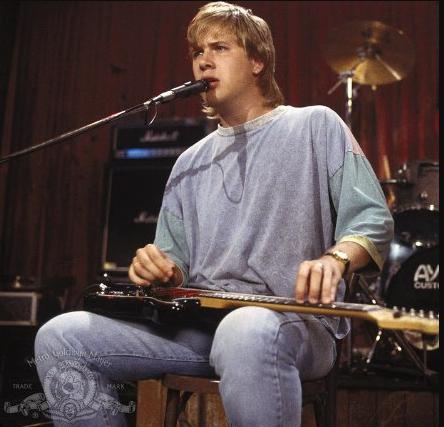 Jeff Healey
Norman Jeffrey Healey
March 25, 1966 - March 2nd 2008
Tawn Mastrey
DJ Tawn Mastrey, best known locally for her work with heavy-rock station 93X.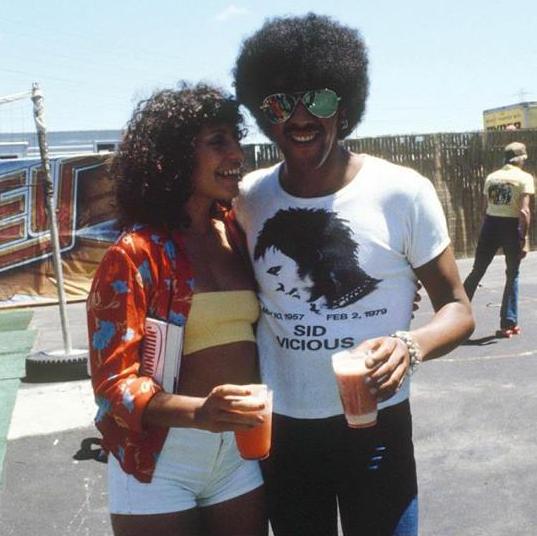 Tawn, with Thin Lizzy frontman Phil Lynott
During the '80s, Mastrey was credited with popularizing then-unknown bands
like Mötley Crüe and Poison, pushing hair bands and heavy rock onto the commercial airwaves.
Her Wikipedia page credits her for "breaking" AC/DC and the Police single "Roxanne."
Mastrey's radio shows and interviews were soon picked up for national syndication.
Dubbed the "Leather Nun," she was renowned by rock lovers everywhere for being a sassy,
strong woman in a field traditionally reserved for egomaniacal men.
Tawn Mastrey
20th August 1954 -- 2nd October 2007
Bobby 'Boris' Pickett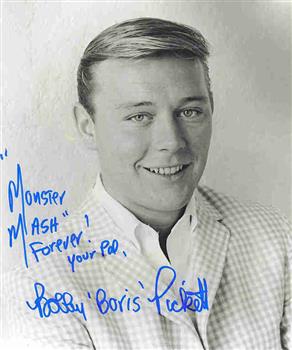 A young Bobby
Bobby 'Boris' Pickett
Robert George Pickett
11th February 1938 -- 25th April 2007
Arthur Lee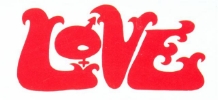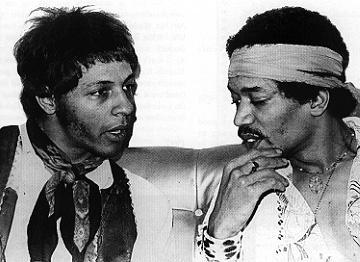 Arthur (left) with Jimi Hendrix
Arthur Lee
Arthur Porter Taylor
March 7th 1945 -- August 3rd 2006
Jakson "Thunderfoot" Spires
Founding member of BLACKFOOT and later
SOUTHERN ROCK ALLSTARS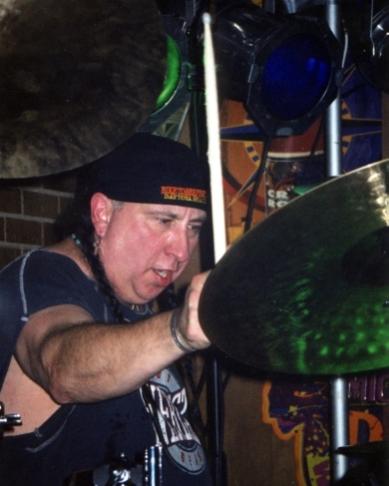 Photo © Copyright 2001 V Watson
Jakson "Thunderfoot" Spires
Jakson W. Spires
April 12th 1951 - March 16th 2005
Canadian
Bruce Palmer
Most famous as a member of BUFFALO SPRINGFIELD
with Steven Stills and Neil Young.
Years later he toured with Neil Young s a member of his TRANS band.
Palmer also played with a number of Canadian bands including
the Mynah Birds, Robbie Lane & the Disciples, Jack London & The Sparrows
(which, after Palmer left, evolved into Steppenwolf), and Luke & the Apostles.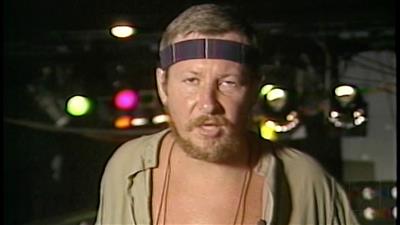 Bruce Palmer
Bruce Palmer
September 9th 1946 - October 1st 2004
Roger Mayne
of Canada's #1 1960's Garage band
The UGLY DUCKLINGS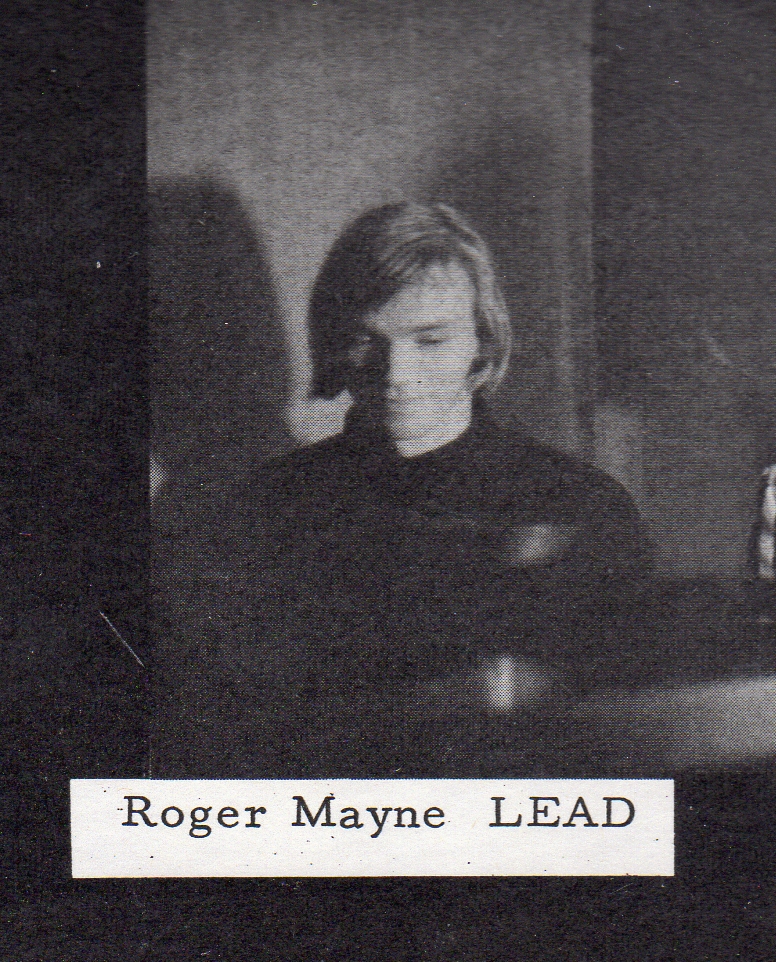 At the time, Mick Jagger call them his favourite Canadian band.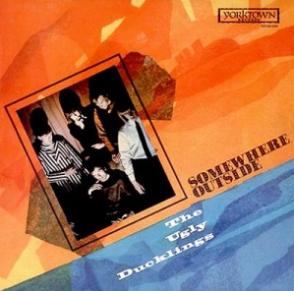 Roger Mayne
Roger Mayne
??? -- September 2004 (age 58)
Joe Strummer
Frontman for The CLASH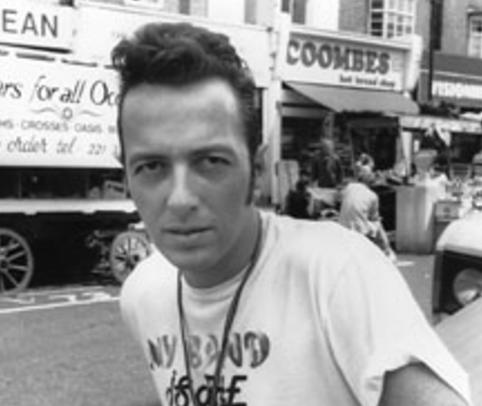 Stage name:
Joe Strummer
John Graham Mellor
21st August 1952 -- 22nd December 2002
George Harrison
the Beatles, major SOLO artist, and
a co-founding member of The Traveling Wilburys.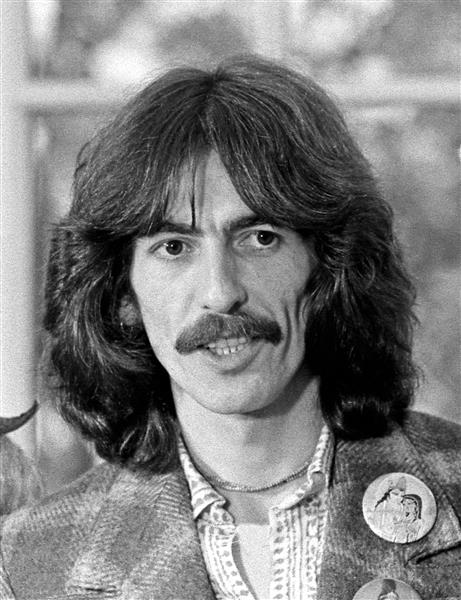 George Harrison
George Harrison, MBE
25th-February-1943 - 29th-November-2001
Rick Danko
Founding member of legendary Canadian band "THE BAND"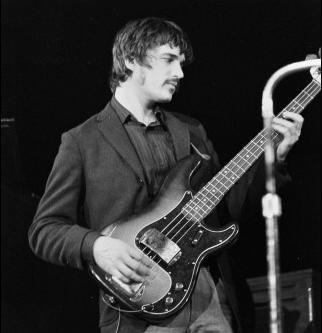 Rick Danko
Richard Clare "Rick" Danko
29th December 1943 -- 10th December 1999
Cozy Powell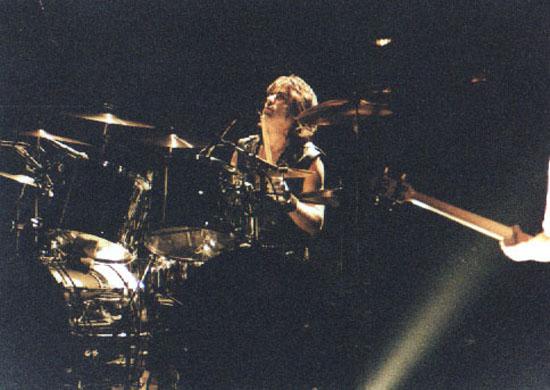 Photo © Copyright Wolfgang Guerster
Cozy Powell
Born: Colin Flooks
December 29th 1947 - April 5th 1998
Michael Hutchence
Australian musician and actor
who co-founded the rock band INXS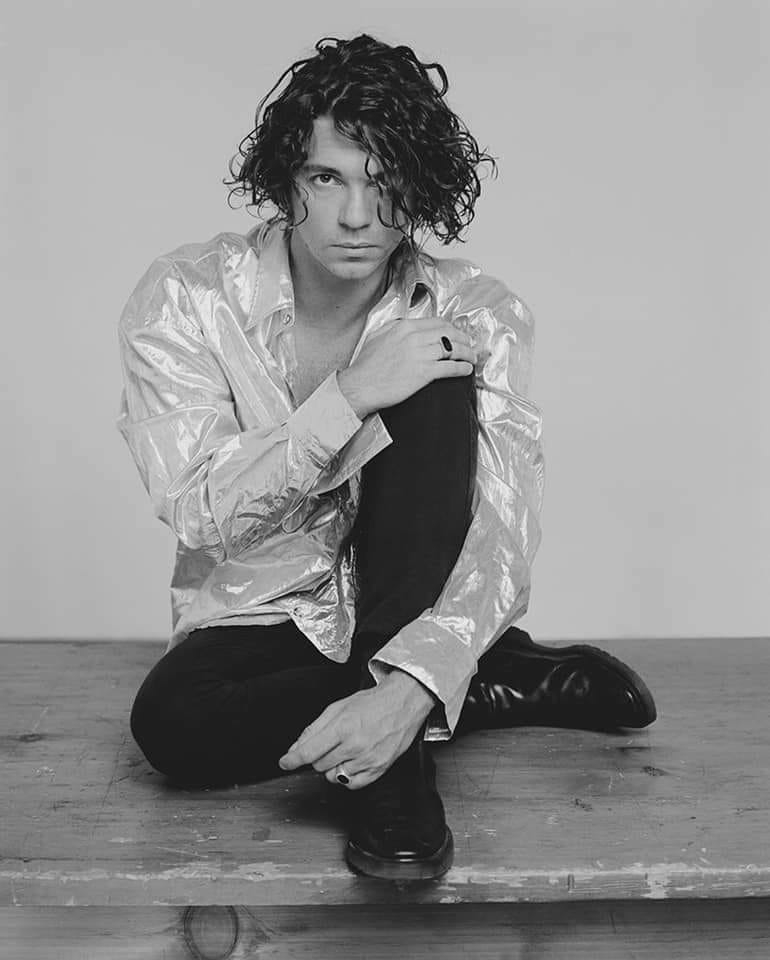 Michael Hutchence
Michael Kelland John Hutchence
22nd January 1960 - - 22nd November 1997
Brian Connolly
Best known as lead singer of THE SWEET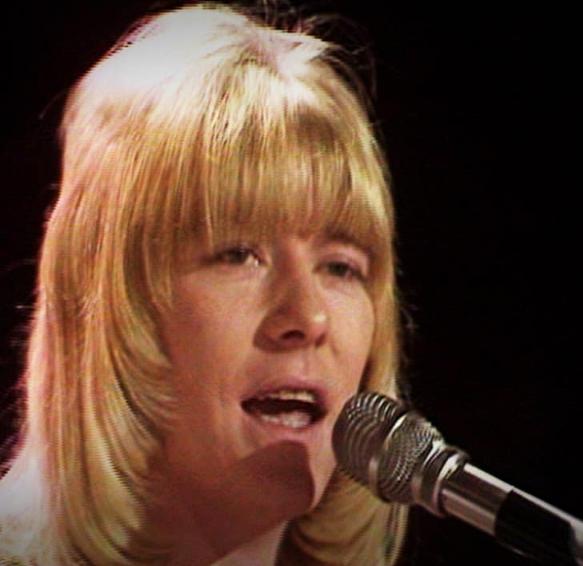 Brian Connolly
Brian Francis Connolly
5th-October-1945 - - 9th-February-1997
Jerry Garcia
Best know as guitarist and singer/songwriter in the Grateful Dead.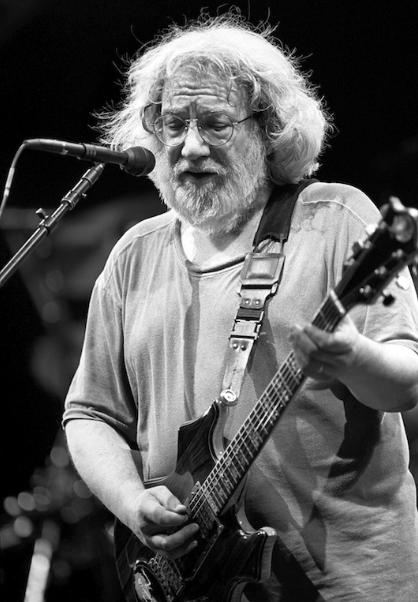 Jerry Garcia
Jerome John Garcia
1st August 1942 -- 9th August 1995
Rory Gallagher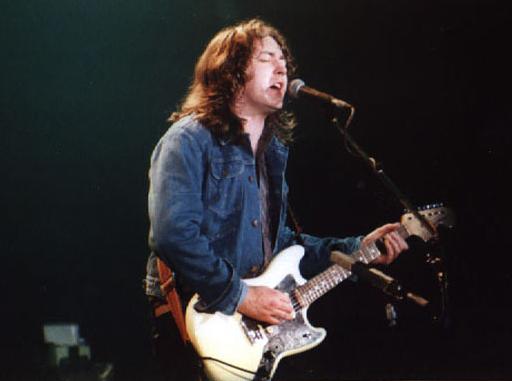 Photo © Copyright Wolfgang Guerster
Rory Gallagher
William Rory Gallagher
March 2nd 1948 - June 14th 1995
Tommy Boyce
With Bobby Hart wrote numerous songs for the Monkees.
Also performed as Boyce & Hart as well as enjoying solo careers.
Probably best known for their song "I Wonder What She's Doing Tonight"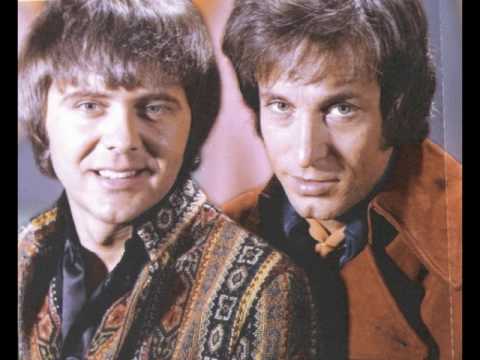 Tommy Boyce, LEFT, with Bobby Hart.
Tommy Boyce
Sidney Thomas "Tommy" Boyce
29th September 1939 -- 23rd November 1994
Mick Ronson
Worked with such artists as:
Ian Hunter, Van Morrison and Bob Dylan
One of David Bowie's "Spiders From Mars" (below, right)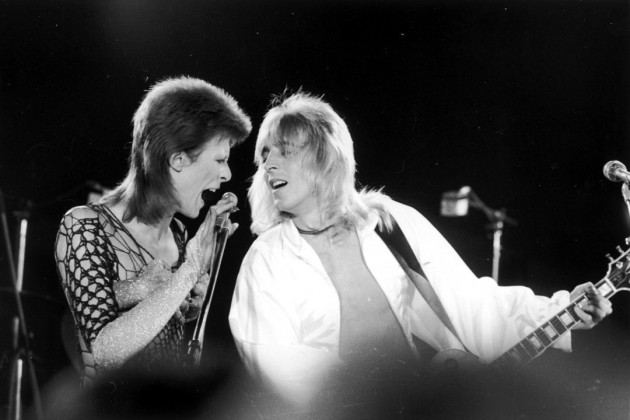 Mick Ronson
Michael "Mick" Ronson
26th-May-1946 - - 29th-April-1993
Freddie Mercury
of QUEEN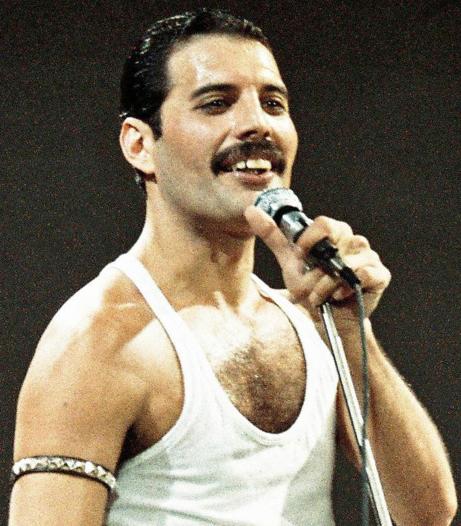 Freddie Mercury
Born: Farrokh Bulsara
5th September 1946 - - 24th November 1991
Del Shannon
Best know for his 1961 #1 hit song RUNAWAY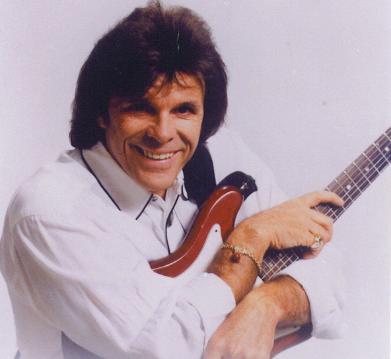 Del Shannon
Charles Weedon Westover
30th December 1934 -- 8th February 1990
Roy Orbison
Prolific solo career plus a founding member of the Traveling Wilburys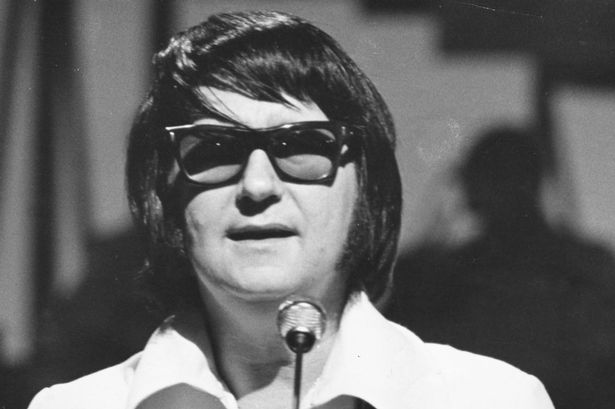 Roy Orbison
Roy Kelton Orbison
23rd April 1936 -- 6th December 1988
Memeber of METALLICA 1982-1986
Clifford Lee "Cliff" Burton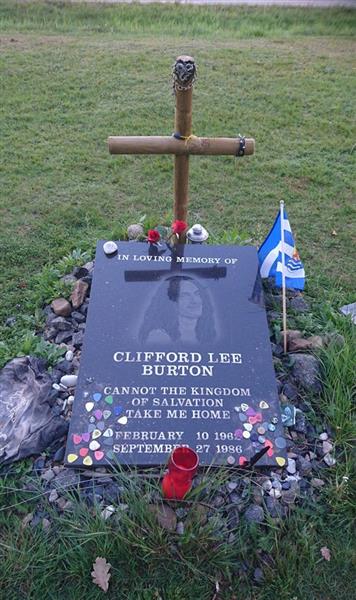 Clifford Lee "Cliff" Burton
10th February 1962 -- 27th September 1986
Richard Manuel
Founding member of legendary Canadian band "THE BAND"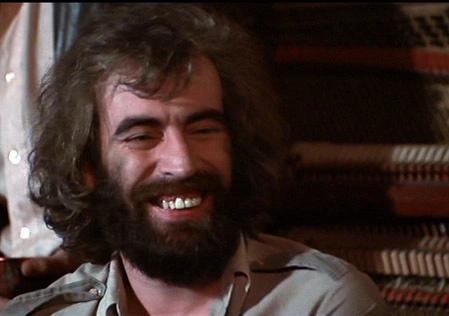 Richard Manuel
Richard George Manuel
3rd April 1943 -- 4th March 1986
Harry Chapin
Harry Chapin had a brief career as a documentary filmmaker
before becoming one of the most popular folk singers and songwriters
of the 1970s. Chapin is famous for such songs as "Cat's in the Cradle" and "Taxi."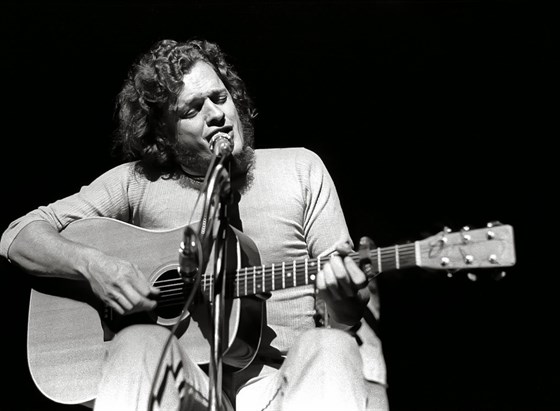 Harry Chapin
Harry Forster Chapin
7th December 1942 -- 16th July 1981
Mike Bloomfield
The man who Dylan cited as "the best guitar player I ever heard".
His burning intensity and fearless assimilation of rock'n'roll and
black American blues helped define the emergent sound of the 60s.
His session contributions to Highway 61 Revisited were renowned,
but it was his tenure in the Butterfield Blues Band that cemented his reputation.


He was absolutely the best guitar player of his generation," says Nick Gravenites,
co-founder of the Electric Flag with Bloomfield. Dylan thought he was.
Hendrix thought he was. Clapton thought he was.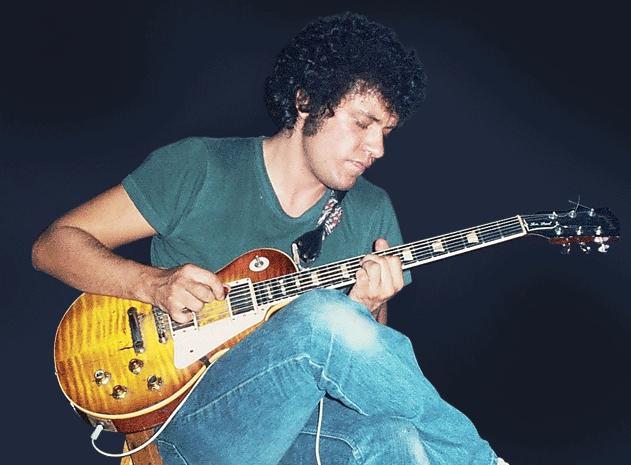 Mike Bloomfield
Michael Bernard Bloomfield
28th July 1943 -- 15th February 1981
John Lennon
the Beatles, then a major SOLO artist.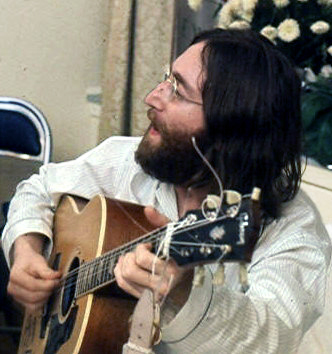 John Lennon
John Winston Ono Lennon, MBE
8th-October-1940 - 8th-December-1980
Bon Scott
Lead singer and lyricist in AC/DC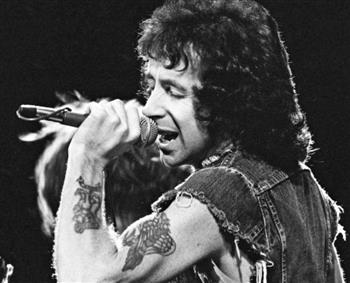 Bon Scott
Ronald Belford "Bon" Scott
9th July 1946 - 19th February 1980
Keith Moon
Drummer of THE WHO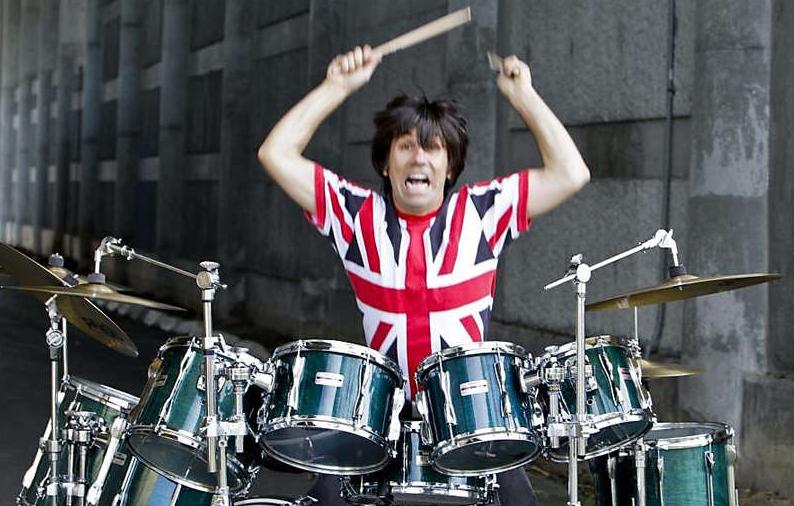 Keith Moon
Keith John Moon
23rd August 1946 - 17th September 1978
Lynyrd Skynyrd members
Ronnie Van Zant, Steve Gaines & his sister Cassie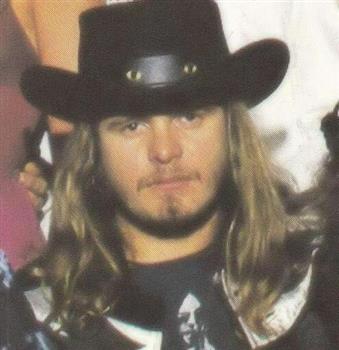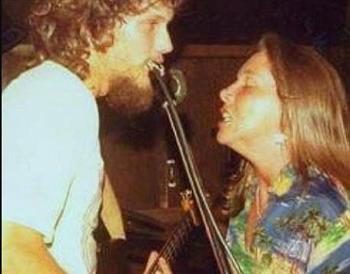 Ronnie Van Zant
Ronald Wayne Van Zant
15th January 1948 -- 20th October 1977
Steve Gaines
Steven Earl "Steve" Gaines
14th September 1949 -- 20th October 1977
Cassie Gaines
Cassie LaRue Gaines
9th January 1948 -- 20th October 1977
Elvis Presley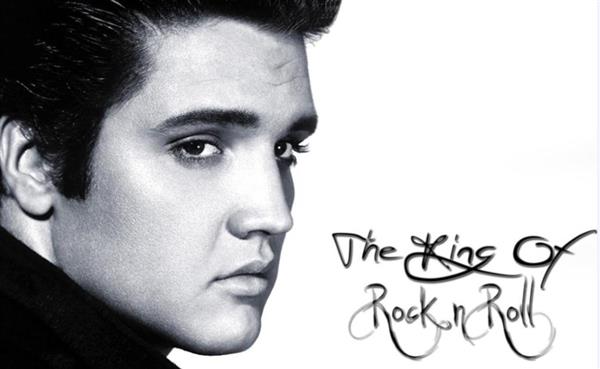 Elvis Presley
Elvis Aaron Presley
8th January 1935 -- 17th August 1977
Jim Croce
Jim Croce and his friend and accompanist
Maury Muehleisen were among those lost in a small-plane crash
on the way to their next gig.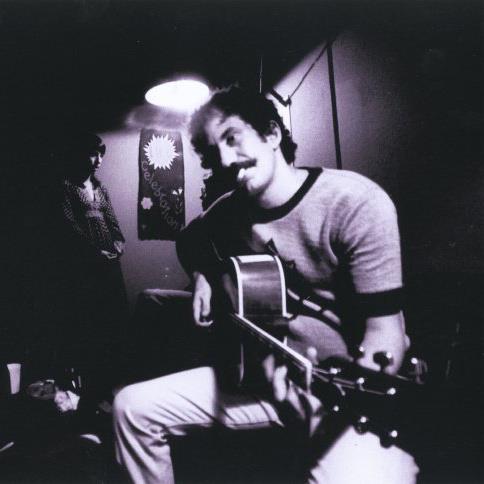 Jim Croce
James Joseph Croce
January 10th 1943 - September 20th, 1973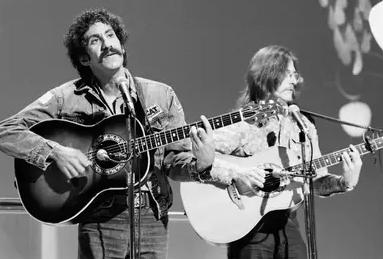 Jim Croce and Maury Muehleisen

Maury Muehleisen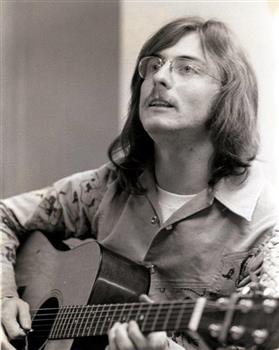 Maury Muehleisen
Maurice T. "Maury" Muehleisen
January 14th 1949 - September 20th, 1973
Danny Whitten
CRAZY HORSE
who frequently worked with Neil Young.
Wrote the classic song "I DON'T WANT TO TALK ABOUT IT",
covered by Rod Stewart and others.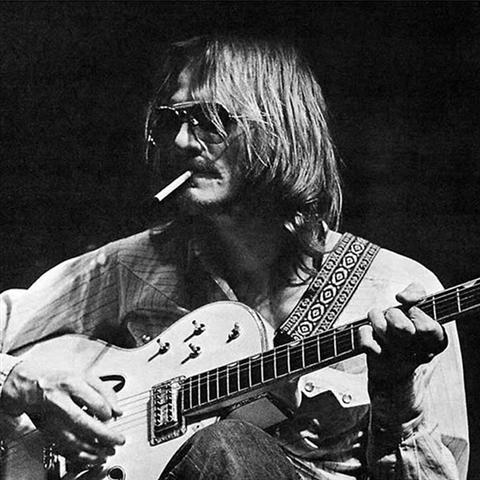 Danny Whitten
Daniel Ray "Danny" Whitten
May 8th 1943 - November 18th, 1972
Duane Allman
Co-founder and guitarist for Southern Rock's legendary ALLMAN BROTHERS BAND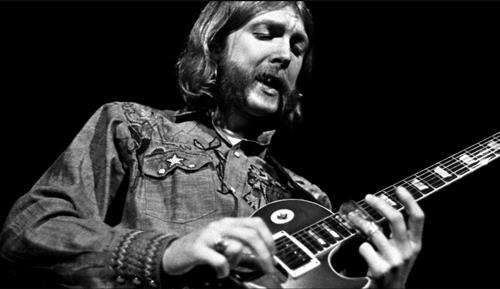 Duane Allman
Howard Duane Allman
20th November 1946 -- 29th October 1971
Jim Morrison
Lead singer of THE DOORS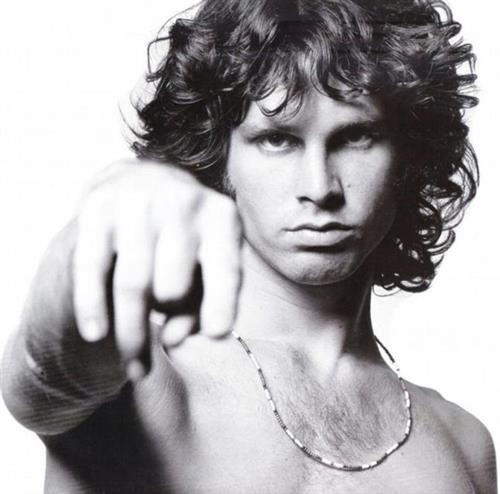 Jim Morrison
James "Jim" Douglas Morrison
8th December 1943 -- 3rd July 1971
JIMI HENDRIX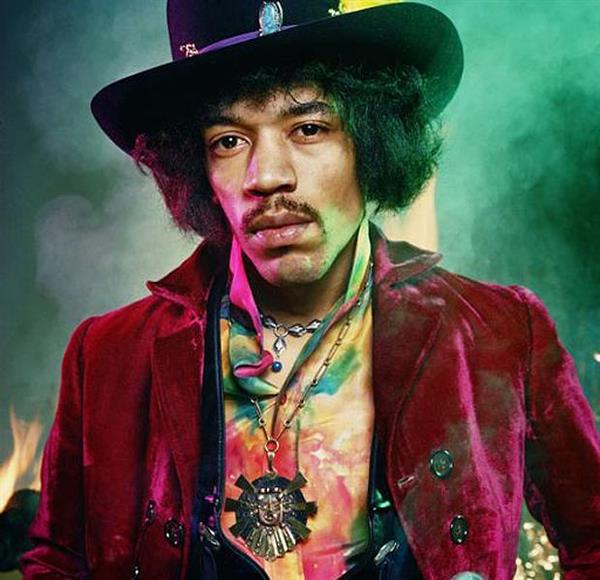 Jimi Hendrix
James Marshall "Jimi" Hendrix
(born Johnny Allen Hendrix)
27th November 1942 - 18th September 1970
JANIS JOPLIN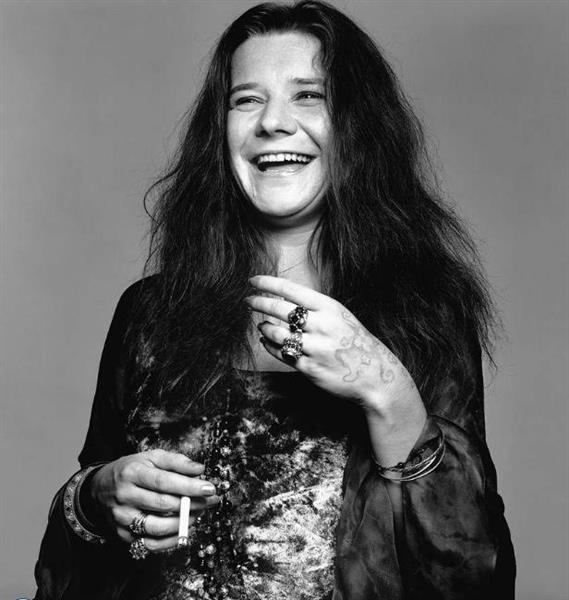 Janis Joplin
Janis Lyn Joplin
18th January 1943 - 4th October 1970
February 3rd 1959
Buddy Holly, J.P. "Big Bopper" Richardson, Ritchie Valens
The Day The Music Died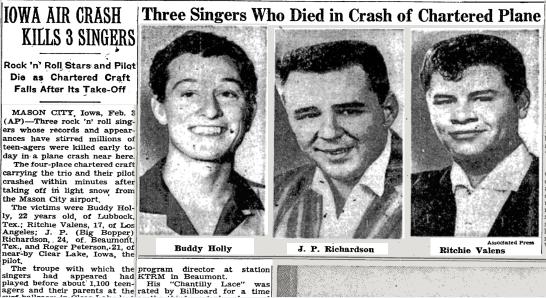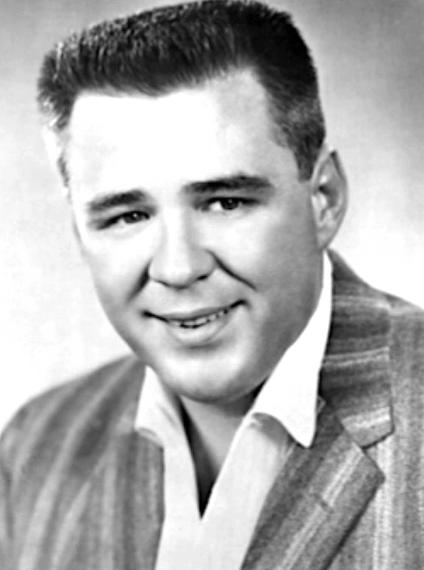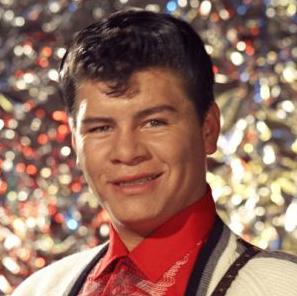 THE DEAD ROCK STARS CLUB
Visit the club rock stars are dying to get into.
Rock and Roll may never die but rock stars do!
For additional tribute photos check out rock-shot.com
© Copyright 1995-2019 James Taylor
All photos and artwork © Copyright by their respective owners