This page last updated: August 20th 2017

Return to R.I.P. Friends page

R I P

Danny Whitten (Crazy Horse)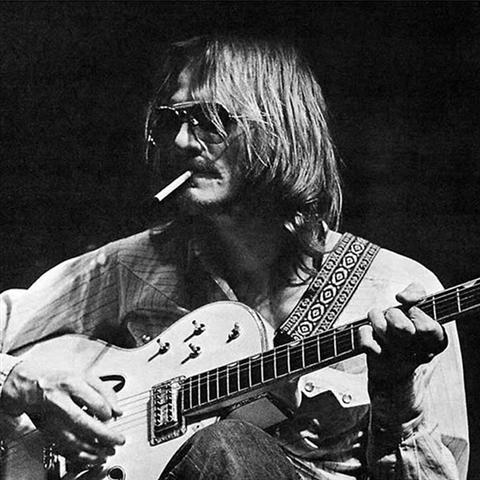 Daniel Ray "Danny" Whitten
Daniel Ray Whitten
May 8th 1943 - November 18th 1972
Frequently worked with Neil Young including on his classic album
"Everybody Knows This Is Nowhere".
Danny wrote the classic song "I DON'T WANT TO TALK ABOUT IT",
covered by Rod Stewart and others.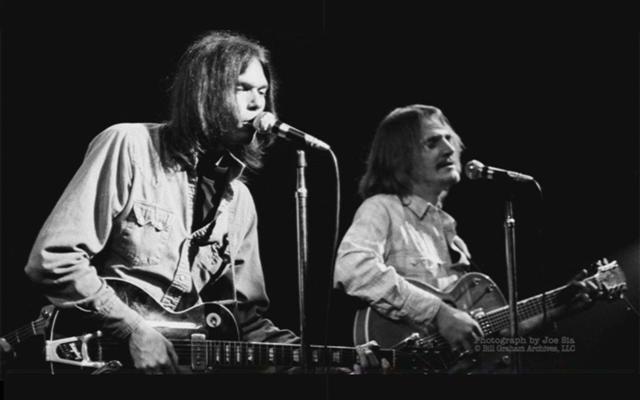 Danny with Neil Young

from wikipedia:
Daniel Ray Whitten (May 8, 1943 – November 18, 1972) was an American musician and songwriter best known for his work with Neil Young and Crazy Horse, and for the song "I Don't Want To Talk About It", a hit for Keith Hampshire, Rita Coolidge and Rod Stewart among others.
Songwriter Neil Young, fresh from departing the Buffalo Springfield, with one album of his own under his belt, began jamming with the Rockets and expressed interest in recording with Whitten, Molina and Talbot. The trio agreed, so long as they were allowed to simultaneously continue on with The Rockets: Young acquiesced initially, but imposed a rehearsal schedule that made that an impossibility. At first dubbed "War Babies" by Young, they soon became known as Crazy Horse.
Recording sessions led to Young's second album, Everybody Knows This Is Nowhere, credited as Neil Young with Crazy Horse, with Whitten on second guitar and vocals. Although his role was that of support, Whitten sang the album's opening track "Cinnamon Girl" along with Young, and Whitten and Young played guitar on "Down by the River" and "Cowgirl in the Sand." These tracks would influence the grunge movement of the 1990s, and all three songs would be counted among Young's most memorable work, continuing to hold a place in his performance repertoire to this day. As did so many other rock musicians in the late 1960s, Whitten began using heroin and quickly became addicted. Although he participated in the early stages of Young's next solo effort, After the Gold Rush, Whitten and the rest of Crazy Horse were dismissed about halfway through the recording sessions, in part because of Whitten's heavy drug use. Whitten performs on "Oh, Lonesome Me", "I Believe in You", and "When You Dance I Can Really Love". Young wrote and recorded "The Needle and the Damage Done" during this time, with direct references to Whitten's addiction and its role in the destruction of his talent.
Acquiring a recording contract and expanded to a quintet in 1970, Crazy Horse recorded its first solo album, released in early 1971. The debut album included five songs by Whitten, with two standout tracks being a song co-written by Young which would show up later on a Young album, "(Come On Baby Let's Go) Downtown", and Whitten's most famous composition, "I Don't Want To Talk About It", a heartfelt ballad that would receive many cover versions and offer the promise of unfulfilled talent.
Whitten continued to drift, his personal life ruled almost totally by drugs. He was kicked out of Crazy Horse by Talbot and Molina, who used replacements on the band's two albums of 1972. In October of that year, after receiving a call from Young to play rhythm guitar on the upcoming tour behind Young's Harvest album, Whitten showed up for rehearsals at Young's home outside San Francisco. While the rest of the group hammered out arrangements, Whitten lagged behind, figuring out the rhythm parts, though never in sync with the rest of the group. Young, who had more at stake after the success of Harvest, fired him from the band on November 18, 1972. Young gave Whitten $50 and a plane ticket back to Los Angeles. Later that night Whitten died from a fatal combination of Valium, which he was taking for severe knee arthritis, and alcohol, which he was using to try to get over his heroin addiction.
Neil Young recalled, "We were rehearsing with him and he just couldn't cut it. He couldn't remember anything. He was too out of it. Too far gone. I had to tell him to go back to L.A. 'It's not happening, man. You're not together enough.' He just said, 'I've got nowhere else to go, man. How am I gonna tell my friends?' And he split. That night the coroner called me and told me he'd ODed. That blew my mind. Fucking blew my mind. I loved Danny. I felt responsible. And from there, I had to go right out on this huge tour of huge arenas. I was very nervous and ... insecure.
Years later, Young told biographer Jimmy McDonough that for a long time after Whitten died, he felt responsible for Whitten's death. It took him years to stop blaming himself. "Danny just wasn't happy", Young said. "It just all came down on him. He was engulfed by this drug. That was too bad. Because Danny had a lot to give, boy. He was really good."
While I have made every effort to ensure the accuracy of the information on these pages, I provide it "as is", for your information only.

If you know of any errors or omissions please contact me via e-mail.

This page brought to you by:
THE real CANADIAN James Taylor, aka jt
Feel free to write... e-mail me
YOUR COMMENTS ARE IMPORTANT
Home

Thin Lizzy

Counting Crows

Search

Other JT

MP3

ALL MY PAGES are © Copyright 1995-2013 James Taylor

All photos are © Copyright by their respective photographers unless otherwise noted.