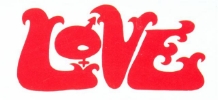 Long Live Arthur Lee
March 7th 1945 -- August 3rd 2006
jt's ramblings ...

Ireland ... California. Half a world apart. Phil Lynott ... Arthur Lee. A connection????? Six degrees of separation is the hypothesis that anyone on Earth can be connected to any other person on the planet through a chain of acquaintances with no more than five intermediaries. Phil and Arthur do it in less!!!!

Some of you visiting my 'Thin Lizzy' site will have noticed, and possibly thought it strange, that I promoted the June 2006 NYC Benefit Concert in honour of Aurther Lee (who was to me the 'Phil Lynott' of a group called LOVE). I have been a LOVE fan since the mid '60's and would probably rate them my second favourite band (next of course to Phil and his music).



In my mind I often saw a parallel between Thin Lizzy and LOVE, who had become rather obscure by the time Thin Lizzy emerged. Both bands had a singer-songwriter 'driving force' of a black man fronting a non-black band. Both bands could and did successfully blend both hard and soft sounds into their music, often in the same song. Both bands, while having some high profile success, seemed to struggle for, but never quite reach the 'brass ring'. Both bands had a co-founding member (Eric Bell, Bryan McLean, ex-Byrds roadie) who ultimately left the band early in the game, apparently not fitting the direction the band was headed.



When Thin Lizzy came along in 1970, I was pretty much unaware of them. When they released 'Whiskey In The Jar' I was impressed but they seemed to be a one-hit-wonder. In 1975 I stumbled across their FIGHTING album and was once again 'interested' in them. And then in 1976 their most famous song, and in some ways their albatros, 'The Boys Are Back In Town' knocked me out. Since then I have explored and discovered the incredible depth of Phil's music both inside and outside of Thin Lizzy, as my website will attest. LOVE had a similar problem with their own albatros ... 'My Little Red Book' and/or "Seven and Seven Is". Critically aclaimed for their 'Forever Changes' album, and always with a core of dedicated fans behind them, LOVE never seemed to reach those heights again. But always, there was Arthur Lee.



Arthur has been credited with being a friend of, and an influence on, JIMI HENDRIX back in 1965, before Jimi skyrocketed to fame after his Montery Pop performance in 1967, which itself followed Jimi's brief stint performing live with the MONKEES. Johnny Echols (a co-founding member of the original LOVE) played in an early LA band with Arthur Lee and Jimi Hendrix called LAG, in the pre-LOVE days.


It's interesting to note that LOVE recorded the song 'Hey Joe' before Hendrix, who is said to have been impressed by the LOVE version. Around 1970 LOVE recorded their album 'False Start' which featured one track ('Everlasting First') arranged by Arthur and Jimi Hendrix and featuring Jimi playing on guitar.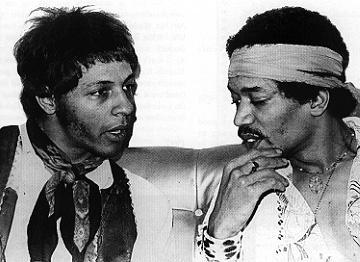 Another parallel? ... Phil Lynott had been talked about in the press as being the main contender to play Hendrix in a movie about Jimi, which as far as I know has never gotten past the planning stages, and obviously would not star Phil if it ever does go ahead.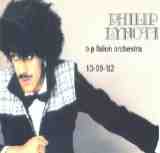 Some fans of Phil's music will recognize the name "
B.P.Fallon
". Phil appeared on his "B.P. Fallon Orchestra" show in 1982, but who was he? Well, in 1979 B.P. Fallan and Robert Plant worked together on a show. It has been said that at this time Robert was a huge fan of a number of West Coast bands, including LOVE and BUFFALO SPRINGFIELD (a band featuring Neil Young and Steven Stills).

Around this time Robert went on to sing for Led Zeppelin. On and off for the next several years B.P. Fallon was Led Zeppelin's publicist. Led Zeppelin climaxed their career with two huge concerts at Knebworth, with Rolling Stones' Ron Wood and Keith Richards' band 'The New Barbarians' as one of the opening acts for the second. It was shortly thereafter that Zep drummer John Bonham passed away and Zeppelin disbanded.

But I'm getting ahead of myself. One of the classic songs on the first LOVE album was an emotional masterpiece called 'Signed D.C." (which has some haunting similarities to a Lizzy song called 'Got To Give It Up'.). Apparently the group's ex-drummer Don Conka was fighting a battle with heroin. and he was the inspiration for this emotional song. There has been a rumour in circulation for years that it was based on a suicide note from Conka, but in fact he remained alive and well until September 16th 2004. The song was first recorded in 1966 with an acoustic feel, LOVE later re-recorded it (featuring a different make-up of the band) with a much harder feel but still capturing the intensity of the original song.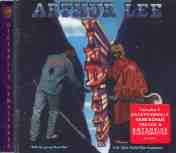 Back in Ireland, B.P. Fallon also chose to start singing the song 'Signed D. C.', including in concert with a rather obscure Dublin band called
SKID ROW
(now there's a name any serious Thin Lizzy fan will know) while their regular lead singer, a guy named PHILIP LYNOTT, stood watching from the side of the stage.

So, back in June, now twenty-seven years after Knebworth, Plant and Fallon worked together again, in a concert to raise funds to help Arthur Lee with his monster medical bills. Arthur was unable to attend as he was in hospital in Memphis awaiting a bone marrow transplant.
Sadly, on August 3rd 2006 Arthur passed away, losing his battle with cancer ... Arthur Lee, singer and guitarist of the influential 1960's band LOVE, died in Memphis at the age of 61 following a battle with acute myeloid leukaemia.
LONG LIVE ARTHUR!
james
© Copyright 2006 James Taylor
For more information on ARTHUR check out these links: