Birds Menu
Sparrows in jt's Yard
Click on photos for more pictures
Click on each photo to see more ... ---
SONG Sparrow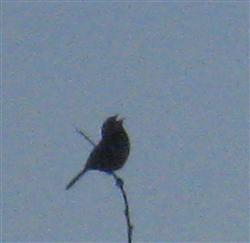 All Photos © Copyright 2007-2012 James Taylor
This page brought to you by:
THE real CANADIAN James Taylor aka jt.
Click to e-mail me
Your comments are important.
BIRDS Menu

MAIN MENU pages.
Thin Lizzy

Counting Crows

jt's E-MALL

Search

Other JT

MP3

About THIS SITE: the fine print.
Site content and all Photographs
© Copyright 1995-2012 James Taylor unless noted otherwise.