Home of THE real CANADIAN James Taylor
This page last updated: January 21st 2014
Click for UPDATE
January 17th 2014
Click for further UPDATE
January 21st 2014


January 6th 2014
Look at the actual photos, below, of this early December 2013 purchase I made of
KRAFT Old Crackerbarrel Cheese, similar to the package above.

Below is the letter I sent to their Customer Service people (using the address on their website).
I SENT IT VIA SNAIL MAIL, on December 7th, to be able to include photos, in the absence of any way to do it
on their website, or by email. A proper investigation of the problem needs that kind of detail, in my opinion.
December 7th 2013

I can't begin to tell you how disappointed I am in your product. Specifically your
Cracker Barrel OLD 500g (see photos below). I bought this specifically to have
"quality" cheese for a cheese tray at my Christmas Eve party and put it in the fridge
until the event. So much for "quality". Glad I noticed it now and not Christmas Eve.

Several days later I wanted something in the fridge, behind it, so I took it out to access
the other item. That's when I noticed the cheese was already going moldy. From outside
the sealed package (see first photo) I could only see one area of mold, but when I opened
the package to take pictures for you I found that there were actually 3 areas of mold.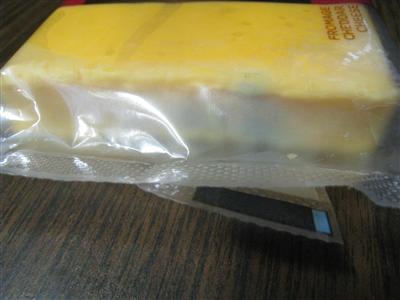 As you will see from the photo, the BEST BEFORE date is still
some eleven weeks into the future (well after my intended use date).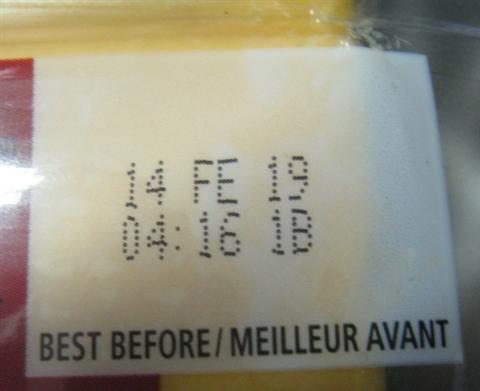 This is the mold I first noticed inside the sealed package, on the end of the block.
Notice the second, "thumb print" size area, on the front, which had been hidden
by the packaging.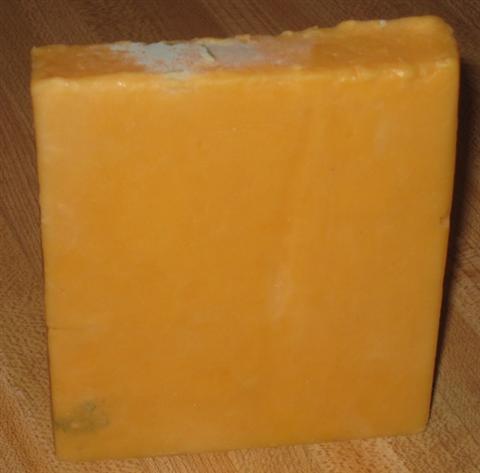 Another view of the end.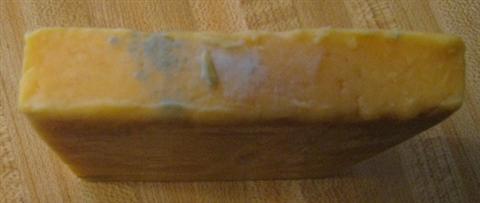 Here is another area of mold, on the side, near the opposite end.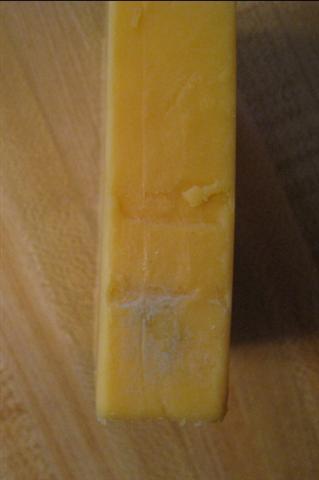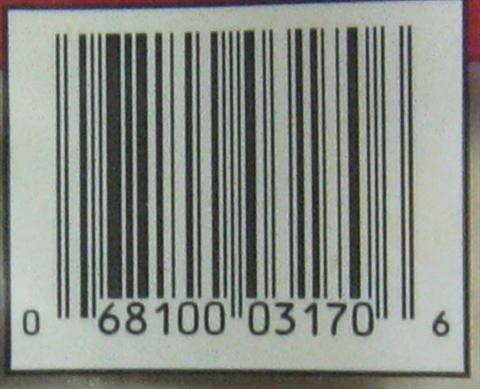 NOT A HAPPY CAMPER,

[contact details omitted here}

Weeks went by and the letter remained unanswered and the problem was not rectified for me.
So, finally, on January 6th of 2014, I resorted to sending the same letter via their website contact form
(without any photos since that's not possible on the website). Before getting to the comment section I had to fill out a bunch of mandatory fields about why I was contacting them, what product was involved, what the problem was etc.
That elicited an auto-bot response which said:

Your feedback is very important and we'll do our best to respond to your inquiry as quickly as possible.

Thank you -

Kraft Consumer Relations

January 6th of 2014

Yet another week has gone by and to this date that is the first, last and only time I have heard from them.

That shows how much they stand behind their products or care about the Customers.

I intend to give them the URL for this page via the 'contact us' form on their website.
Perhaps the public exposure will get them to rectify things.

UPDATE


January 17th 2014

As I had indicated I would, on January 7th I entered yet another Kraft website complaint via their contact form and included the URL for this page in the comment section. Before getting to the comment section I had to fill out the same bunch of mandatory fields about why I was contacting them, what product was involved, what the problem was etc. That elicited an auto-bot response which said the same thing as the previous one.

Finally, today (January 17th) I got an email response from Kraft Foods. But it makes me think they are brain dead. They complain that I didn't give them enough information to know what the problem is. Or more specifically:

I'd be happy to help you solve the issue you are experiencing; however, I wasn't able to tell from your e-mail how I can assist. Please call us at 1-800-323-0768 so that I can get more detailed information regarding the problem you experienced.

How much more detailed can I get? I sent them FULL details complete with pictures by snail mail on December 7th. I completed their customer complaint form with all the mandatory fields of reason for contact and complete details of the product involved. I also repeated the complete letter I'd sent by snail mail in the comments section. Almost a week later I again completed the same mandatory fields information before being able to send them the URL for this site in the comment section.

I replied to their email asking what else they could possibly need to know, but may end up calling the 1-800 number. I've avoided doing that so far as it's usually a game of telephone "press one for ..." followed several more presses before finally talking to someone who barely speaks English, and provides an exercise in frustration.
UPDATE


January 21st 2014

Received the message below today. Obviously a generic response, leading me to believe this must happen more often than they admit. Why else would they say the product might be past it's 'best when used by date' when in this instance that date (Feburary 19th 2014), documented in all of the contacts, and illustrated in the photos, was 11 (eleven) weeks into the future and still about a month away? Anyway, FINALLY they did respond.

We appreciate you taking the time to visit us at http://www.kraftcanada.com and for letting us know about your experience.

I was disappointed to hear your CRACKER BARREL Old Coloured Cheddar Cheese was moldy. Because this happened I'm sending you coupons as a reimbursement for your purchase, via first class mail, which you should receive within 10 - 14 business days.

The experience you've had is not a common one and could have been caused by the product being stored at the wrong temperature during distribution, the product could be past the best when used by date, or if it was exposed to air for any length of time.

We take extra care to develop packaging the will ensure a fresh tasting product when stored properly. At our manufacturing facilities our precautions include frequent and regular sanitizing of our equipment and filtering of air in the production room. We feel that with these steps, and many others, we can provide you with a product that's of high quality.

I hope this information is helpful, and again, I apologize for this experience. Thank you for your loyalty and we hope that your next experience is a good one.

Associate Director, Consumer Relations

It seems to me that, in an economy where Customer Service should be
more important than ever, it has fallen by the wayside.

More and more I'm finding that companies seem to have little regard
for the Customer once the sale has been made.

To quote from the movie Network:
"I'm as mad as hell and I'm not going to take this anymore",
which is the reason for this website.

This page brought to you by:
THE real CANADIAN James Taylor
© Copyright 1995-2014 James Taylor
All photos and artwork © Copyright by their respective owners