When I can find the time, I'm a musician, songwriter
and musicologist.
In addition to my love for the music of PHILIP LYNOTT
and his bands THIN LIZZY and GRAND SLAM,
I also enjoy listening to the COUNTING CROWS
In case you haven't guessed from my website,
computers are my vocation, but...
MUSIC is my avocation.
ABOUT ME
For "Who I AM, and Who I am NOT"
check out my GLOBE AND MAIL article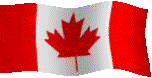 THE real CANADIAN James Taylor
&quot is a singer, songwriter and computer genius.&quot **
** Facts And Arguments, The Globe And Mail: September 16th, 1996
Be sure to also check out my OWN music sites:
JAY-ME MUSIC, and
SILENT W. PRODUCTIONS
This page last updated December 5th 2017.
This site has been on-line since MAY 1995. © Copyright 1995-2017 James Taylor

All photos are © Copyright by their respective photographers unless otherwise noted.
Home

Thin Lizzy

Counting Crows

Search

Other JT

MP3