When I can find the time, I'm a musician, songwriter
and musicologist.
In addition to my love for the music of PHILIP LYNOTT
and his bands THIN LIZZY and GRAND SLAM,
I also enjoy listening to the COUNTING CROWS
and SAVAGE GARDEN.
In case you haven't guessed from my website,
computers are my vocation, but...
MUSIC is my avocation.
Be sure to check out my own music sites:
JAY-ME MUSIC, and
SILENT W. PRODUCTIONS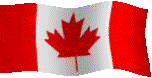 THE real CANADIAN James Taylor
&quot is a singer, songwriter and computer genius.&quot **
** Facts And Arguments, The Globe And Mail: September 16th, 1996
This page brought to you by:
THE real CANADIAN James Taylor, aka jt

This page last updated December 15th 2007.
This site has been on-line since MAY 1995.
© Copyright 1995-2007 James Taylor
All photos are © Copyright by their respective photographers unless otherwise noted.
Home

Thin Lizzy

Counting Crows

CD Stores

Search

Other JT

MP3