Visitors to jt's Yard
HAIRY WOODPECKER

MALE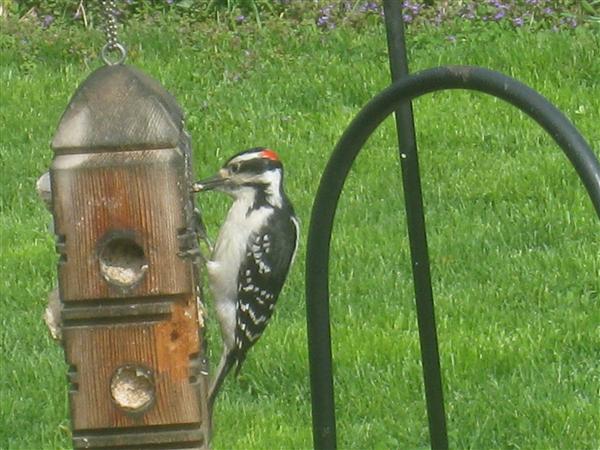 Male has red patch on head, at back, female does not.
Photo © Copyright 2013 James Taylor
SCROLL DOWN FOR MORE PICTURES
MALE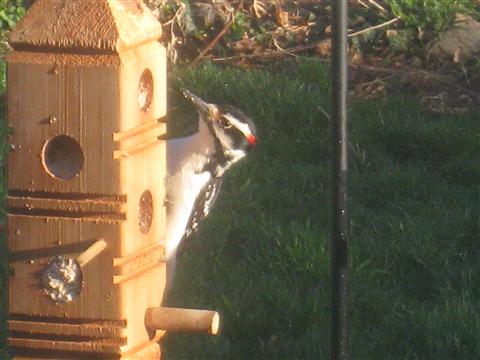 Male has red patch on head, at back, female does not.
Photo © Copyright 2013 James Taylor
MALE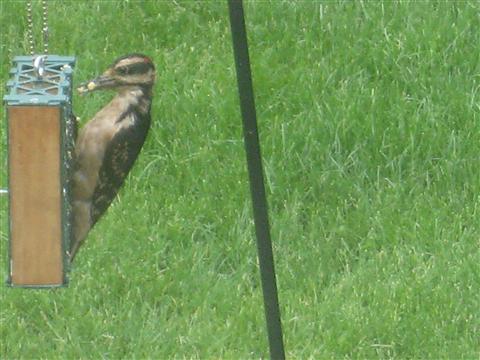 Above is a male but head is turned such that the red patch is barely visible in this shot.
Photo © Copyright 2013 James Taylor
MALE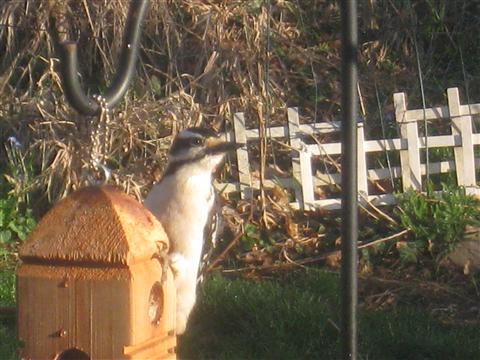 Above is a male but head is turned such that the red patch is not visible in this shot
Photo © Copyright 2013 James Taylor
MALE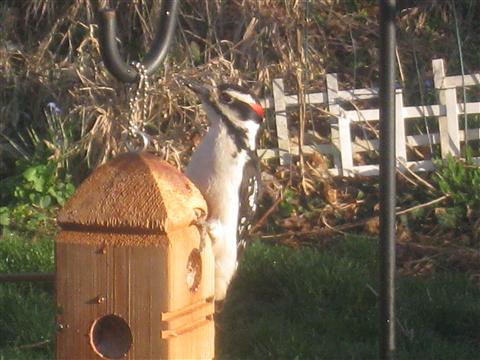 Photo © Copyright 2013 James Taylor
Very similar in appearance to the DOWNY WOODPECKER except for size.
The HAIRY Woodpecker is closer to twice the size of the DOWNY woodpecker.
For comparison purposes below is a Female DOWNY Woodpecker
on the same feeder.
Female DOWNY WOODPECKER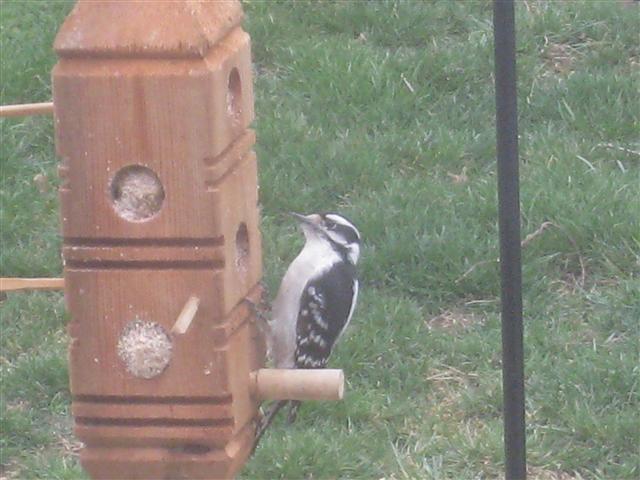 Photo © Copyright 2013 James Taylor
Returns to Birds Menu
Return to MAIN MENU pages.
This page brought to you by:
THE real CANADIAN James Taylor aka jt.
Click to e-mail me
Your comments are important.
Thin Lizzy

Counting Crows

jt's E-MALL

Search

Other JT

MP3

About THIS SITE: the fine print.
Site content and all Photographs
© Copyright 1995-2014 James Taylor unless noted otherwise.