Visitors to jt's Yard
Southern Ontario, Canada
Male HAIRY WOODPECKER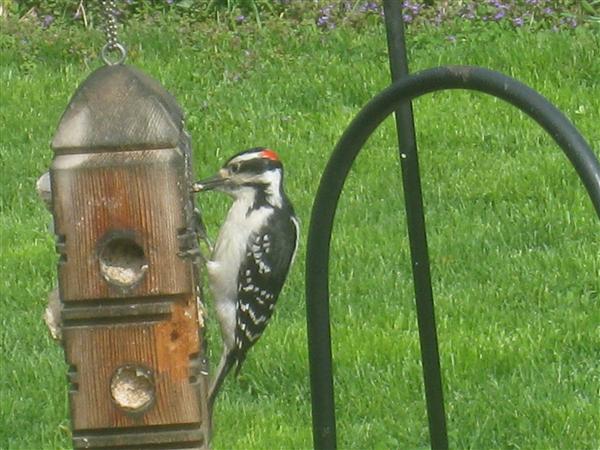 Male has red patch on head, at back,
female does not.
Photo © Copyright 2014 James Taylor
CHOOSE FROM MENU AT LEFT
FOR MORE PICTURES
Probably an ORANGE-CROWNED WARBLER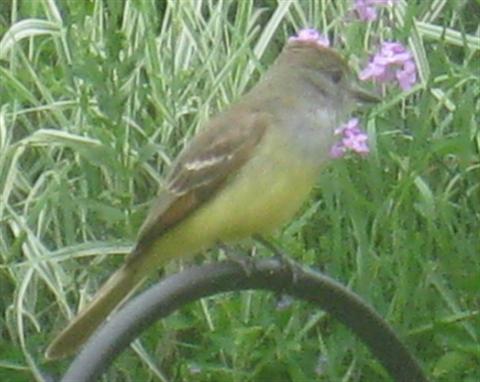 Photo © Copyright 2014 James Taylor
STARLINGS and ROBIN, sharing a bath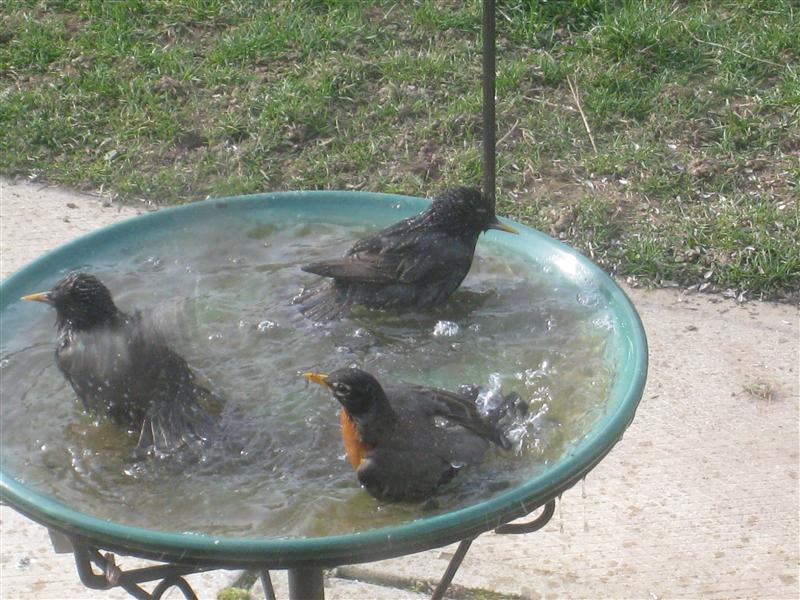 Photo © Copyright 2013 James Taylor
UNKNOWN "BABY"


Photo © Copyright 2007 James Taylor
Female RED-BELLIED WOODPECKER
Collecting suet to feed "babies".


Photo © Copyright 2014 James Taylor
UNKNOWN "EGGHEAD"
I've nick-named it "Egghead"
until I discover it's true identity, because it looks like an egg
has been broken over the top of it's head.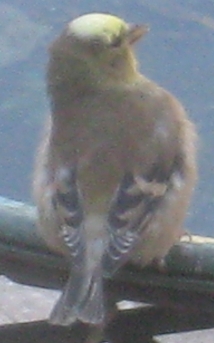 Photo © Copyright 2014 James Taylor
RED-TAILED HAWK


Photo © Copyright 2008 James Taylor
Site content and all Photographs
© Copyright 1995-2015 James Taylor
unless noted otherwise.
I live ouside of Toronto, Ontario, Canada in a residential area which is bordered
by a ravine and creek. Recently I decided to try to capture pictures of the many
visitors to my area, and these pages are the early results. Some of the pictures are
better than others, but I will constantly be adding new photos, and upgrading the
existing ones as I get better shots.
Most species have been identified, but from time to time I do see a 'stranger' and
those photos will be simply identified as 'unknown'.
Enjoy.
This page brought to you by:
THE real CANADIAN James Taylor aka jt.
Click to e-mail me
Your comments are important.
BIRDS Menu

MAIN MENU pages.
Thin Lizzy

Counting Crows

jt's E-MALL

Search

Other JT

MP3

About THIS SITE: the fine print.