Visitors to jt's Yard
COOPERS HAWK

Immature


Photo © Copyright 2013 James Taylor
SCROLL DOWN FOR MORE PICTURES
Immature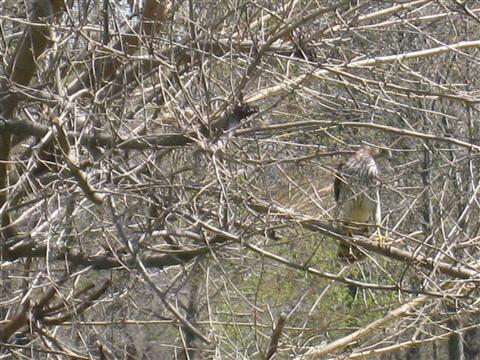 Photo © Copyright 2013 James Taylor
Immature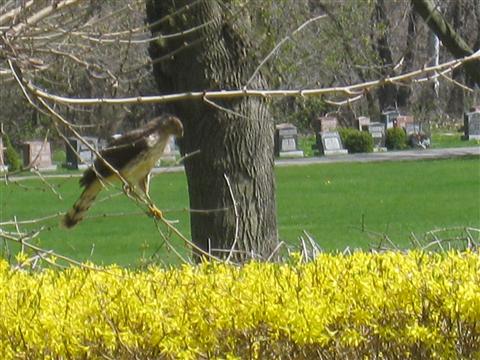 Photo © Copyright 2013 James Taylor
Immature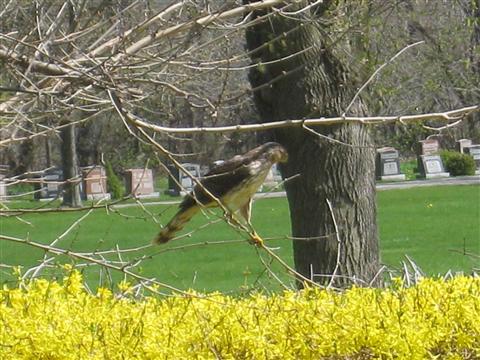 Photo © Copyright 2013 James Taylor
Immature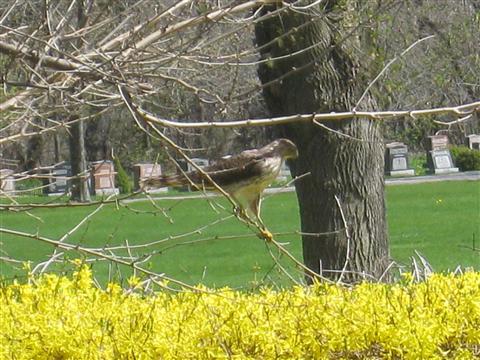 Photo © Copyright 2013 James Taylor
Immature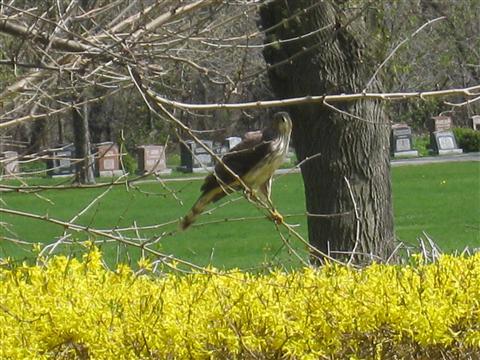 Photo © Copyright 2013 James Taylor
Immature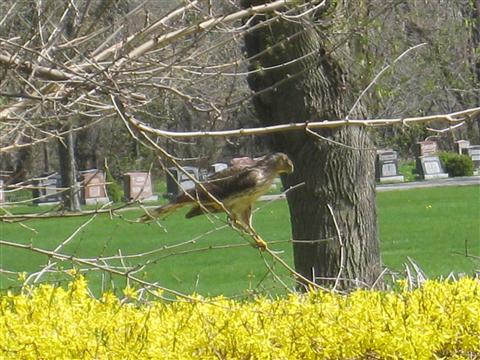 Photo © Copyright 2013 James Taylor
Immature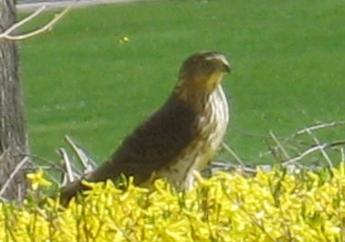 Photo © Copyright 2013 James Taylor
Immature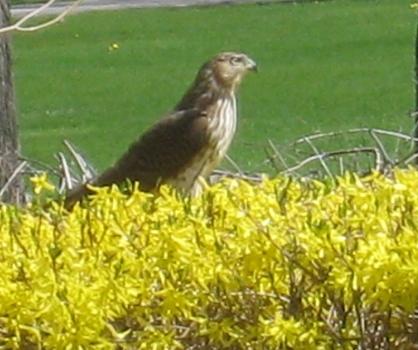 Photo © Copyright 2013 James Taylor
Immature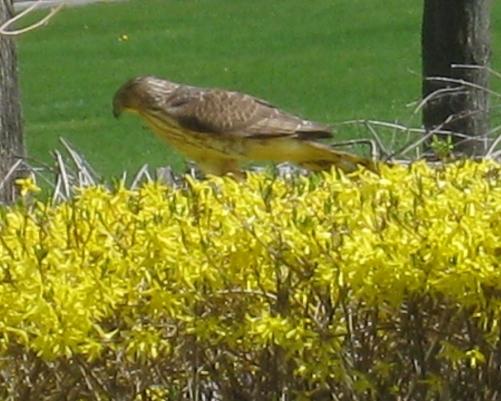 Photo © Copyright 2013 James Taylor
Adult, probably MALE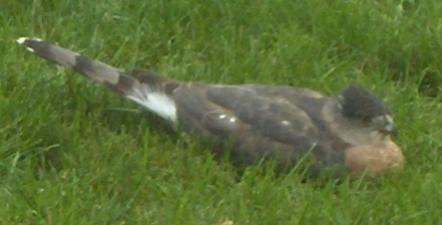 Photo © Copyright 2007 James Taylor
beak to tail approx. 18-20 inches
(with maple leaf, for size comparison)


Photo © Copyright 2007 James Taylor
Watching me watching him (or her)!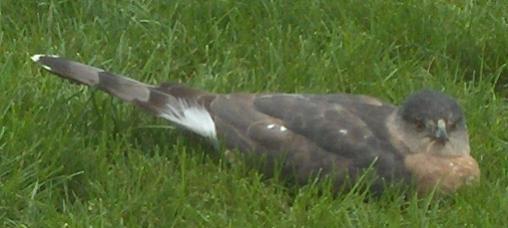 Photo © Copyright 2007 James Taylor
This is most unusual!!!! While this species likes to hunt in the back yards, especially when there are bird feeders out, as the smaller bird activity is greatly increased, this is MOST UNUSUAL for ANY raptor to be laying on the ground like this! (Unless its hurt or injured)!
The species has upwards of an 80% mortality rate in its first year!
The Coopers Hawk is often mistaken for the very similar but smaller Sharpe-shinned Hawk. The two species are very close in their colour both as adults and juveniles, and it is very often difficult to tell the two apart with just a photo. There is quite a difference in size between the two species, and the tail shape at the end also helps in determining the difference, with the Coopers Hawk's being much more rounded.
Thanks to Mark (the Canadian Peregrine Foundation) and to Procrow (Orlando, FL) for their assistance in identifying this bird.
Returns to Birds Menu
Return to MAIN MENU pages.
This page brought to you by:
THE real CANADIAN James Taylor aka jt.
Click to e-mail me
Your comments are important.
Thin Lizzy

Counting Crows

jt's E-MALL

Search

Other JT

MP3

About THIS SITE: the fine print.
Site content and all Photographs
© Copyright 1995-2013 James Taylor unless noted otherwise.