Home of THE real CANADIAN James Taylor
This page last updated: January 1st 2016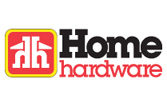 January 1st 2016

This is how Home Hardware reacted to me complaining
about their refusing to honour a valid sale price. Put simply, THEY DIDN'T !!!

Below is a copy of the email I sent to both the eflyer's contact person
as well as to the "contact us" address on their website.

NEITHER HAS BEEN EVEN ACKNOWLEGED,
LET ALONE ANSWERED.

At a minimum they should have aplogized for my inconvenience.
I actually expected them to honour their published sale price and ensure
that I would be able to purchase one at the sale price once they were back
in stock.

What kind of (lack of) Customer Service totally ignores a complaint like this.

THIS IS HOW TO LOSE A CUSTOMER!
There seems to be a communication problem with your stores. In the eFlyer which I received yesterday (Wednesday) is listed:

INDOOR/OUTDOOR WIRELESS THERMOMETER
4470-344
Reg. $21.99 Sale: $11.77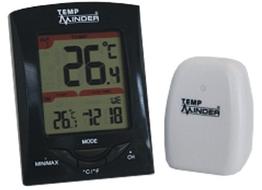 I received the flyer yesterday (Wednesday) and went to the local store that same day to purchase one.
I found one, but I was told the price is $21.99. When I said it was on sale according to the eFlyer I got this morning I was told, oh well that doesn't start until tomorrow (Thursday).
When I got home I found that that is NOT what the eFlyer says: "SALE STARTS WEDNESDAY".
OK, so I went back today (Thursday) to buy it and lo and behold it's now sold out and "I have no idea when we'll have them again. Even the warehouse is out of stock".
I actually went there to purchase 3 things, but I was so annoyed I bought the other 2 items at Canadiann Tire instead.
The eFlyer says: "SAVINGS AVAILABLE UNTIL DECEMBER 12, 2015" What's next? You won't get them back in stock before December 12th? Or you just won't recognize the sale price once their back in stock?
Disgusted.
It seems to me that, in an economy where Customer Service should be
more important than ever, it has fallen by the wayside.

More and more I'm finding that companies seem to have little regard
for the Customer once the sale has been made.

To quote from the movie Network:
"I'm as mad as hell and I'm not going to take this anymore",
which is the reason for this website.

This page brought to you by:
THE real CANADIAN James Taylor
© Copyright 1995-2016 James Taylor
All photos and artwork © Copyright by their respective owners