This page last updated: August 27th 2014
CUSTOMER DIS-SERVICE HOME page

Home of THE real CANADIAN James Taylor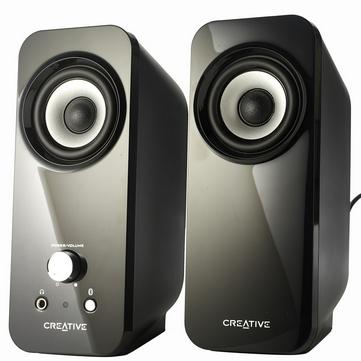 Read this to see why I believe you should
NEVER deal with ANTONLINE.COM
(on the AMAZON.ca website aka ANTONLINE CA.)


Here is PART ONE of the saga of how I got ripped off by ANTONLINE and all of the hassle I had to go through to get any sort of resolution.

For PART TWO of this saga, "No Warranty" ... CLICK HERE

Bottom line, from my perspective, on March 9th, 2014, I paid $91.44 for speakers that were DEFECTIVE when received and the seller will not stand behind the product. To me that spells RIP OFF. My after-the-fact on-line research of ANTONLINE indicates that I am far from alone in this regard. So much for trusting Amazon's reputation.

Similarly, AMAZON has developed a bad reputation for deteriorating Customer Service, as I can attest, and have documented below.

The story so far (April 11th 2014):

March 9th 2014: I placed an order for external computer speakers from ANTONLINE CA via the Amazon.ca product page (not the "Market Place" link, but the actual product page).

I was deceived by Amazon.ca into thinking I was ordering from a Canadian company. In the fine print it stated "sold and shipped by ANTONLINE CA". In this context one would assume that CA in each company's name refers to two Canadian companies. And to the best of my knowledge CA has NEVER been an abbreviation for Georgia, nor for the USA (neither of which even have a "C" in them). But it turns out that's exactly where ANTOLINE is actually located.

The speakers finally arrived late on March 20th and on Friday March 21st I set them up for a quick (5 minute) test before going away for the weekend. They seemed to be exactly what I was looking for.

However the test had been too brief to discover that they were DEFECTIVE. On returning home Monday March 24th I put on some music to listen to and found that the right speaker intermittently rattles, sometimes even at extremely low volume. I tried them on two different computers and a tablet device to confirm that the speakers were the problem.

Due to the high shipping costs of even the least expensive method offered by Canada Post for returning them to Georgia ($27.30), and not wanting to have to send these back to the USA if it wasn't necessary, on March 25th I contacted CREATIVE LABS INC., the manufacturer of the speakers, and explained the details to them hoping they could help with a closer, and thus less expensive return location. They responded promptly, on March 26th, but refused to help, because I'm in Canada they said. They told me to "contact your retailer for further assistance on your warranty replacement."  So much for "Worldwide Customer Response", as the email was signed. To be fair, CREATIVE LABS INC. have continued to keep in contact and monitor the situation, more details on that below.

There was a "support" email address for ANTONLINE on the paperwork accompanying the speakers, to contact "should you experience any problems". So at 9:13am on March 26th I sent an email to ANTONLINE support and explained the situation. I promptly received an auto-bot response acknowledging the email and stating in part that "Support Inquiries are normally answered within 1 business day" … "i.e. support inquiries emailed on Thursday will typically be answered by close of business Friday and support inquiries emailed on Friday will typically be answered by close of business Monday". My main question was why they should expect me to pay return postage on something that was DEFECTIVE when it arrived, especially when that would be nearly 30% of the cost of the original purchase.

When they didn't respond within their suggested timeframe, on the evening of March 27th I decided to follow up and used the "contact the seller" link on the Amazon website, since they had been the ones coordinating the transaction. I promptly received another copy of the same auto-bot response acknowledging the email and repeating that "Support Inquiries are normally answered within 1 business day." Neither message was answered, beyond those auto-bot responses.

Frustrated by the lack of vendor support, on April 1st 2014 I contacted Amazon.ca to file a complaint under their "A-Z Buyer Protection Plan". They responded saying they would investigate and get back to me, typically within 1 to 2 weeks. On April 7th they did reply stating "The seller has agreed to take a return and has sent you return instructions". Amazon even agreed to pay the return shipping, since the seller would not. That's the ONLY good thing Amazon did throughout this ordeal. And they instructed me to advise them with the tracking information so that they could confirm the speakers got returned to the seller.

So, on April 7th I went to the ANTONLINE website and filled in their RMA# request form, and was advised that a decision would be made in the next 1-2 days.. The next day, April 8th, I received this :

YOUR RETURN REQUEST HAS BEEN APPROVED
RMA# 04184343759 This RMA is valid for 30 days from purchase.
Return must be received by our return warehouse no later than 04/08/2014.

It took 11 days for me to receive the speakers from them.   How can I possibly return them so that they are RECEIVED BY OUR WAREHOUSE no later than TODAY.  LITERALLY IMPOSSIBLE. From almost ANYWHERE, not just Canada.

They have been jerking me around since I received the speakers, and continue to do so.  In order to even request an RMA I had to "agree" to approximately 400+ lines of small font "fine print" (terms and conditions), not the least of which was (under Returns) " For items which we offer free shipping our standard shipping charges will be deducted from any refund or credit." That's in addition to expecting me to pay the return shipping. They shipped me defective product ...  how can they even suggest they will refund anything less than the $91.44 I paid, in good faith, for what turned out to be defective product? They SHOULD even refund $27.30 for the return shipping, but I'm satisfied with Amazon taking care of that "as a courtesy".

Since they state that they refuse any returns without a valid RMA# I have been unable to return the defective speakers, without risking them refusing the shipment and incurring an additional $27.30 return shipping charges for a refused shipment. And the RMA# I have is obviously not valid since they immediately disqualified it from use by requiring receipt of the speakers by them the same day it was issued. Something which was literally impossible.

So, on April 8th I again contacted ANTONLINE to ask about the impossible conditions placed on the RMA#, expecting them to say it was a mistake and go ahead and return them. WRONG.

On April 9th, I received two separate emails from ANTONLINE just moments apart. . the first stating

" You misunderstand the industry standard return privilege we offer. We and most other merchants allow 30 days from the date of purchase for the item to be received, carefully opened and examined - then returned and received back by us unused and in perfect  - brand new condition within 30 days from purchase.  if you change your mind.  The reason we allow so much time is to allow plenty of time to request return and send back within the first day or two of receipt and for shipping time both ways. After 30 days from purchase we do not accept returns, however there is a manufacturers warranty on most item we sell that offers additional options and support directly from the manufacturer. "

And the second: " I'm sorry, unfortunately the 30 day return to reseller window for this purchase has been exceeded.    Please contact the manufacturer directly for warranty support if applicable." This is in stark contrast to the instructions that CREATIVE LABS INC. gave me back on March 26th: They told me to "contact your retailer for further assistance on your warranty replacement."

And from the first message: "If you change your mind". I did NOT change my mind, THEY WERE DEFECTIVE.

Since then I have sent and received a dozen emails, to and from Amazon concerning their "A-Z Buyer Protection Plan", in which I ask them what to do, since ANTONLINE have categorically announced that they will refuse the return of the speakers and I do not want to send them and incur a "Return to Sender: Refused" shipping charge (an additional $27.30) since my only options at time of shipping are to choose either "RETURN AT MY EXPENSE" or "ABANDON".

Throughout this entire fiasco it seems that Amazon staff either don't read my emails, or don't understand English. In any case, they don't answer my questions or give my any assistance. They merely send USELESS standard-form replies like this:

Greetings from Amazon.ca.

We are actively investigating your Amazon.ca A-to-z Guarantee claim for transaction 701-2850964-1664241.

We understand your concerns about the return shipping costs. To help facilitate this return, we've already reimbursed you in the amount of $27.30. Please note this amount is an additional reimbursement and does not affect the total amount owed to resolve this matter.

In order to further assist us with our investigation, we will need the tracking number used to return the item. Please note that we will be unable to take further action until we receive this information.

We look forward to your direct reply to this message with the tracking number and we thank you for your patience during our investigation.

I cannot provide the tracking number until I have the authority to return them. What part of "IT IS ALMOST A CERTAINTY THAT THEY WILL REFUSE THE SHIPMENT IF I SEND IT" don't they understand.

Most recently they have given me 3 days, then 2 days and now 1 day to provide the requested tracking number or they will close the file on my claim. HOW CAN I DO THAT? And they have not even acknowledged receipt of my last few messages let alone answer them.

April 11th 2014.

As I mentioned above, despite refusing to help initially, CREATIVE LABS INC. have stayed in touch and have decided that under the circumstances:

"I have good news for you! We have been authorized for a one time RMA exception regarding your case as a gesture of good will."

So today (April 11th) and since AMAZON have apparently closed my file, and ANTONLINE are refusing to take any responsibility for shipping out DEFECTIVE PRODUCT, with reservations I am returning the speakers to CREATIVE LABS INC. (in California) using the least expensive Canada Post option, but still costing $30.69. It just seems SO wrong to me to spend over $90 on speakers only to have to unexpectedly spend an additional nearly $31 because they were defective before I even used them. That's more than 33% of what the actual speakers cost originally, making them far more expensive than I would ever have spent on them had I known about this hidden cost.

But despite paying for these speakers on March 9th, here it is April 11th and I DO NOT HAVE ANY WORKING SPEAKERS, and only CREATIVE'S assurance of "10 to 15 day turnaround" (business days, no doubt).

Because I was nominally purchasing these from an Amazon.ca product detail page (although it was indicated on the product page "sold and shipped by ANTONLINE CA") I failed to do my due diligence on this vendor, feeling it unnecessary based on the strength of Amazon's reputation. THAT was a mistake.

I have a whole slew of saved emails, screen prints etc. documenting events at all stages, but there are too many to include here.

After the fact I find that ANTONLINE have years of negative history reported in various online reviews, with headings such as "AVOID AT ALL COST", "BUYER BEWARE" and "ANTOLINE SUCKS". There is even one site that suggests ANTONLINE have hired a company to set up "fake" sites with positive reviews to offset all the negativity.

Similarly I now see that AMAZON have many negative reviews and complaints on-line such as this one:

When things go right, Amazon is a blessing. But when things go bad such as now, Amazon customer service is really useless. I really think that many of the customer service reps do not have a good understanding of the English language. And sometimes the customer service replies are totally absurd.

Or this one:

Dear Mr. Bezos, Mr. Szkutak and Mr. Wilke, After waiting for an account specialist to contact me for a week, even though I was promised 24 hours and chatting numerous times with incompetent customer service representatives, I have decided to throw the towel and move on … It is incredible that a company with this kind of customer service grew up to be the monster that it is today. One would imagine that the three of you would stop for a second and treat every customer today the same way that you did when this company started back in 1994.

For PART 2 of this saga ... CLICK HERE
It seems to me that, in an economy where Customer Service should be
more important than ever, it has fallen by the wayside.

More and more I'm finding that companies seem to have little regard
for the Customer once the sale has been made.

To quote from the movie Network:
"I'm mad as hell and I'm not going to take this anymore",
which is the reason for this website.

This page brought to you by:
THE real CANADIAN James Taylor
© Copyright 2014 James Taylor
All photos and artwork © Copyright by their respective owners