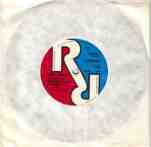 You Can't Put Your Arms Around A Memory
b/w
Hurtin'
7 inch single
1978 UK release on Real Records

ARE3





A-Side

You Can't Put Your Arms Around A Memory

B-Side

Hurtin'
*** Special Note ***
PHILIP LYNOTT plays bass on HURTIN'. The song does not appear on the Thunders LP, but was included on the CD re-issue as one of the Bonus Tracks.
See also THE GREEDIES
While I have made every effort to ensure the accuracy of this information, I provide it "as is" for your information only.
If you know of any errors or omissions please contact me via e-mail.
Return to Thin Lizzy Discography
Return to my HomePage