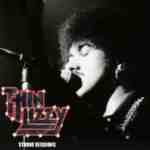 STUDIO SESSIONS
3 CD-R set

DISK 1

Look What The Wind Just Blew In 7/7/71
Return of the Farmer's Son 7/7/71
Dublin 1/16/73
Going Down 1/16/73
Whiskey In The Jar 11/14/72
Black Boys On The Corner 11/14/72
Gonna Creep Up On You /73
Whiskey In The Jar 2/1/73
Whiskey In The Jar /73
Gonna Creep Up On You 7/31/73
Little Girl In Bloom 7/31/73
Vagabond's of the Western World 7/31/73
Randolph's Tango 8/29/73
Slow Blues 8/29/73
Little Girl In Bloom 8/29/73


DISK 2

Things Ain't Working Out Down At The Farm 1/8/74
Ghetto Woman 1/8/74
Little Darling /74
Little Girl In Bloom 2/25/74
Little Darling 2/25/74
Showdown 2/25/74
Slow Blues 3/6/74
Sitamoia 3/6/74
Little Darling 4/4/74
Black Boys On The Corner 4/4/74
It's Only Money 4/4/74
Still In Love With You 4/4/74
Sitamoia 4/4/74
She Knows 10/4/74
It's Only Money 10/4/74
Sha La La 10/4/74
Philomena 10/4/74
Banshee 10/23/74
Philomena 10/23/74


DISK 3

Wild One ITV/75
Rosalie 5/29/75
Suicide 5/29/75
Halfcaste 5/29/75
Warriors 2/12/76
Jailbreak 2/12/76
Emerald 2/12/76
Cowboy Song 2/12/76
Johnny 9/23/76
Fools Gold 9/23/76
Don't Believe A Word 9/23/76
Johnny The Fox Meets Jimmy The Weed 9/23/76
Don't Believe A Word 2/1/77
Bad Reputation 8/1/77
Killer Without A Cause 8/1/77
Dancing In The Moonlight 8/1/77
That Woman's Gonna Break Your Heart 8/1/77
Downtown Sundown 8/1/77
Dancing in The Moonlight 8/11/77
Rosalie 5/11/77

Special Notes:
This was also release with different artwork as Sessions 1971-73, Sessions 1974 and Sessions 1975-1978.
While I have made every effort to ensure the accuracy of this information, I provide it "as is" for your information only.
If you know of any errors or omissions please contact me via e-mail.
THE real CANADIAN James Taylor aka jt.
Return to Thin Lizzy Discography or MAIN Thin Lizzy page
Goto my HomePage