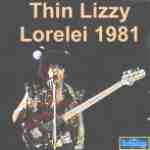 THIN LIZZY
LORELEI 1981
2 CDR





DISK 1


Are Your Ready
Genocide
Waiting For An Alibi
Jailbreak
Trouble Boys
Don't Believe A Word
Memory Pain
Got To Give It Up
Chinatown
Hollywood

DISK 2


cowboy song
the boys are back in town
suicide
black rose
sugar blues
baby drives me crazy
rosalie
angel of death
emerald




Special Notes:

Taken from a German television broadcast, live, August 29th, 1981 at the Rockpalast LORELEY FESTIVAL in Goarhausen, Germany (near the famous Loreley rock close to the river Rhein).
Also circulated with this cover: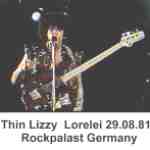 See also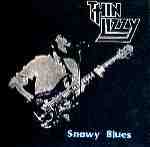 Snowy Blues and

Snowed In
While I have made every effort to ensure the accuracy of this information, I provide it "as is" for your information only.
If you know of any errors or omissions please contact me via e-mail.