THE THIRD MAN
12 inch maxi-single
UK release only on Enzor Records

150390-007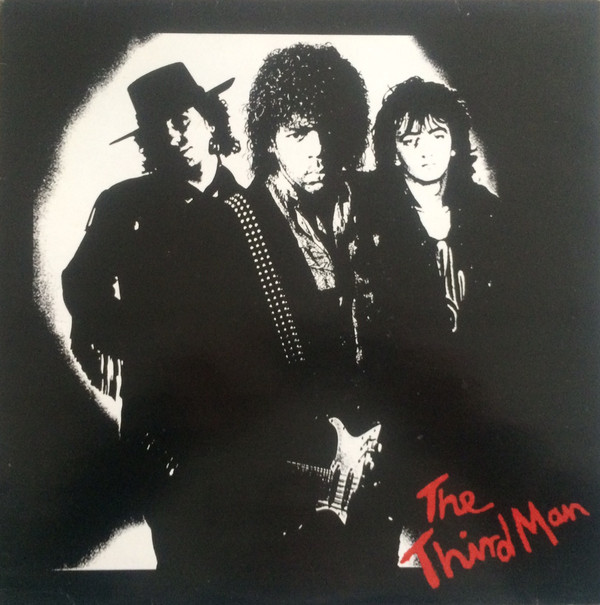 Tracklist

A Ruby Ruby (Lyrics by: Bobby Tench, Gus Isidore) / (Music by: The Third Man)

A Someone Out To Get You (Lyrics By: Phil Lynott / Music By: Gus Isidore

A Love And Marriage (Lyrics by: Gus Isidore / Music by: Gus Isidore)

Notes 3 track EP. Both sides identified on the labels as 'Side One'.
All 3 tracks on the cover have the prefix 'A'.
Barcode and Other Identifiers: Barcode: 5016550410072

The Third Man is:

GUS ISIDORE: lead guitars and vocals
ROBBIE ROMP: bass guitar and backing vocals
MARK CROSBIE SMITH: drums and backing vocals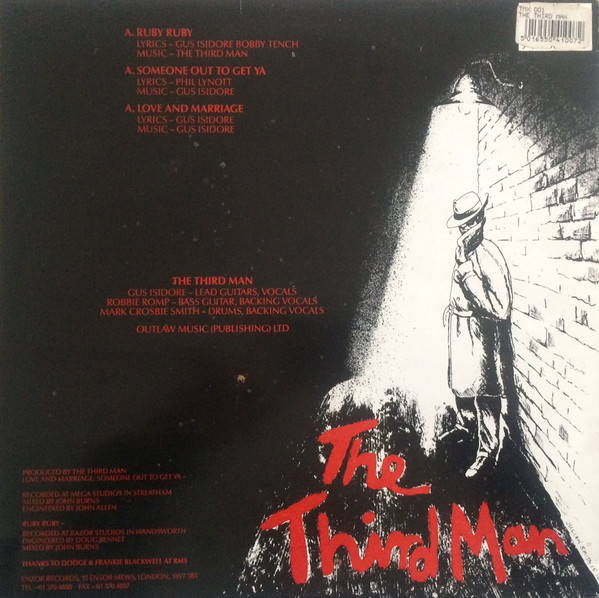 *** Special Note ***
SOMEBODY OUT TO GET YA --- lyrics by PHILIP LYNOTT.
THE THIRD MAN features Gus Isidore, who was also lead guitarist on Philip's 1982 solo tour when he toured Ireland, Scandanavia, Germany, Holland, Belgium and France.
After Third Man Isidore was the guitar player with SEAL who had a couple of hit singles in the UK and Europe in the early 1990's.
While I have made every effort to ensure the accuracy of this information, I provide it "as is" for your information only.
If you know of any errors or omissions please contact me via e-mail.
Return to Thin Lizzy Discography
Return to my HomePage