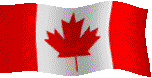 jt's Canadian MUSIC, POETRY AND ARTS info and links page
Canadian Sites of Interest
Check out world famous Stratford Festival.
or visit the world famous Shaw Festival.
The Canadian ART Scene.
Buy TICKETS for productions in Toronto, Ontario
such as MAMA MIA! and THE LION KING

or Sympatico's Canadian Entertainment site.
jt's E-MALL... find the best
CD, VINYL, BOOK and VIDEO stores from around the world, all in one place!
LINKS to MUSEUMS and other interesting sites in Ontario
and around the WORLD.
From Around The Globe
Check out SALON magazine's interactive site.

More BOOK-related links.

Visit my MUSIC page for LOTS of links to music related
sites and band homepages.
WANTED!
I need to hear from YOU if you have info you'd like to see your favourite site listed here!
This page last updated May 19th 2008
© Copyright 1995-2008 James Taylor

About THIS SITE: the fine print.
This page maintained by:
THE real CANADIAN James Taylor, aka jt
To e-mail me