Mascot Records is pleased to announce the July 5th release date of Play Yard Blues the long-awaited new studio album from Europe guitarist John Norum.
Hot on the heels of Europe's critically acclaimed 2009 album Last Look At Eden, Play Yard Blues is Norum's seventh solo release, featuring seven original John Norum tracks and three covers, including Thin Lizzy's It's Only Money, Frank Marino and Mahogany Rush' Ditch Queen and Mountain's Travellin' in the Dark.
The new solo album sees Norum take his guitar playing in a new direction. While his trademark sound and distinctive style remains, the new recordings embody a bluesy rock vibe and much more soulful approach.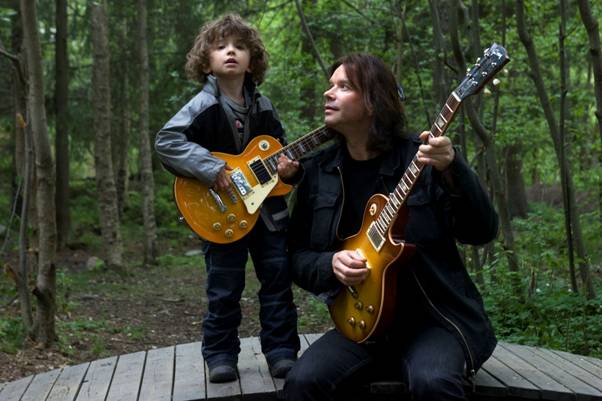 © Paul Bergen
Both mixed and produced by John Norum, Play Yard Blues was recorded in Norum's home town of Stockholm alongside Peer Stappe (who plays percussion on the album). Norum's long-standing Europe bandmate Mic Michaeli appears on the album, playing keyboards on several tracks.
MUSICIANS
John Norum: Vocals & Guitars
Tomas Torberg: Bass Guitar
Thomas Bronman: Drums
Peer Stappe: Percussion
Mic Michaeli: Keyboards
PLAY YARD BLUES TRACKLISTING
- Let It Shine
- Red Light Green High
- It's Only Money
- Got My Eyes On You
- When Darkness Falls
- Over and Done
- Ditch Queen
- Travel In The Dark
- Born Again
- Play Yard Blues
JOHN NORUM biography
"John is a unique guitar player. His sound is very raw and in your face, and at the same time very melodic.
There is nobody like him." (Joey Tempest)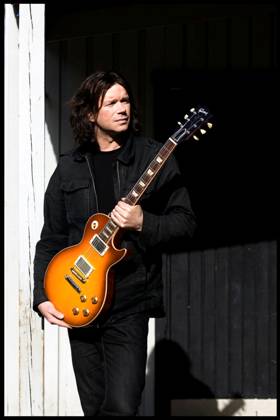 John Norum was born on February 23rd 1964 in Vardö, northern Norway, and grew up in the Swedish capitol of Stockholm. He showed interest in music at a very early age, listening to Elvis Presley and Cliff Richard, picking up a guitar that originally belonged to his mother proved to be a life-changing experience - This was what he wanted to do for the rest of his life! Hearing 'Strange Kind Of Woman', by the legendary 70's rockers Deep Purple, was another event that had a major impact on his life - this was the kind of music he wanted to make for the rest of his life.
The young guitar player soon developed a great passion for similar acts like UFO, Kiss and Thin Lizzy, John Norum spent the late 70's performing with various, sometimes remarkable bands like Dragonfly (an outfit that used Kiss-like make up while on stage), Dog Wayst (which marked John's short lived punk-phase when he was known to the audience as Johnny Fastfucker) and the oddly named band WC. WC would eventually lead to great things, they changed their name to Force, who then become Europe and the rest, as they say, is history...
Europe released its debut album in 1983 and, although expectations weren't high, it sold massively in Sweden and Japan. The reviews were favourable, and many critics cited Norum's guitar work as one of the strongest aspects of the band. Years of hard work followed and in 1986 the band was rewarded beyond any expectation with the worldwide breakthrough success of The Final Countdown single, and album of the same name.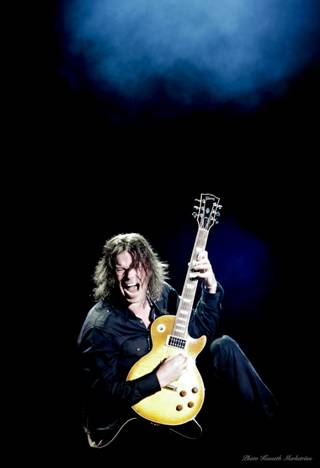 Although John initially enjoyed the success, he soon realised that fame and fortune had its price, "I always considered myself a musician and Europe a travelling, hardworking rock band. That was all changing. We had to do silly playback shows and appeared in magazines next to Samantha Fox and Rick Astley. I have nothing against these people, but Europe had nothing to do with them. We were still listening to Black Sabbath, Deep Purple and UFO, and all of a sudden we became this bubblegum band with poodle hair."

John Norum took a brave step. Instead of choosing the security of newfound fame, he decided to leave the band and in October 1986. "When John left Europe, it was the beginning of the end for the band"," says Europe singer Joey Tempest, "John is a unique guitar player. His sound is very raw and in your face, and at the same time very melodic. There is nobody like him. I always have John in mind when I write my songs. I continued to do so even after he left. That's how great he is."

The following year, John Norum released his first solo album, the aptly titled Total Control. It expressed his love for true musicianship and traditional hard rock, "during the last few years with Europe, the band became too polished for my taste", says John, "The records were dominated by keyboards, while the guitars were pushed back in the mix. This (the solo album) was what I really wanted to do." Europe struggled on for a few years, before putting things on hold in the early 90's.

After the Total Control album was released, Norum toured the world with various bands, working with former Deep Purple singer Glenn Hughes, Don Dokken, and the LA Blues Authority series. During this time, Europe was never far away and John kept in touch with Joey Tempest, they pair even shared a stage in 1992 for a one-off show at a festival in Stockholm. This was followed on New Years Eve 1999 by a full blown Europe reunion and, soon after, plans were announced for a new Europe album. The Start From The Dark album was finally released in 2004 and it was the album every Europe fan was hoping for - dominated by John Norum's crunchy guitar riffs, just like in the good old days.

Although Start From The Dark restored John's faith in Europe, it did not mean the end of his solo career, far from it, his new solo album Play Yard Blues will be released in the UK on July 5th by Mascot records.
© Copyright 1995-2010 James Taylor
All photos and artwork © Copyright by their respective owners

This page last updated May 17th 2010