Photo © Copyright 1982 Sean O'Connor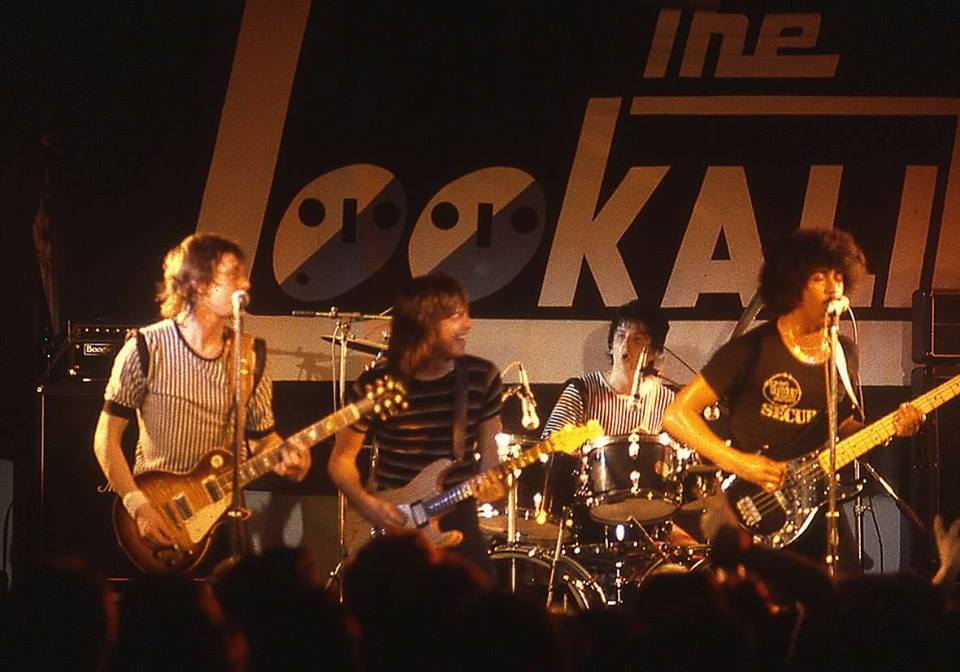 Who is SEAN O'CONNOR?
You may remember his band the LOOKALIKES as a supporting act on some of Thin Lizzy's tours in the early 1980's.
Members of the LOOKALIKES, pictured at above in 1982, with Sean on guitar, Mike Mesbur on drums, and special guests Scott Gorham and Philip Lynott.
SEAN O'CONNOR
July 23rd 2005
at Toronto's 4th Annual
THIN LIZZY CELEBRATION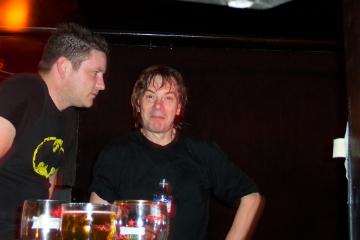 Photo © Copyright 2005 V. Watson
More photos HERE.
Photo © Copyright Sean O'Connor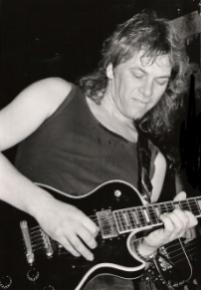 Sean is an Irish guitarist, singer and songwriter who has had the pleasure of supporting, and on occasion playing with, Philip and Thin Lizzy. His band, the LOOKALIKES, were the support act on the Chinatown U.K and Ireland tour, and on the Renegade European tour and Philip invited him regularly to join Lizzy on stage. In fact he played with Philip on his last ever gig in Marbella, where he was on holiday with his mother and children, Sarah and Cathleen.
Pictured at left, Sean in action at CBGB's New York City.
Check out his Philip Lynott tribute single
"Still In Love With You".
CLICK HERE for my review!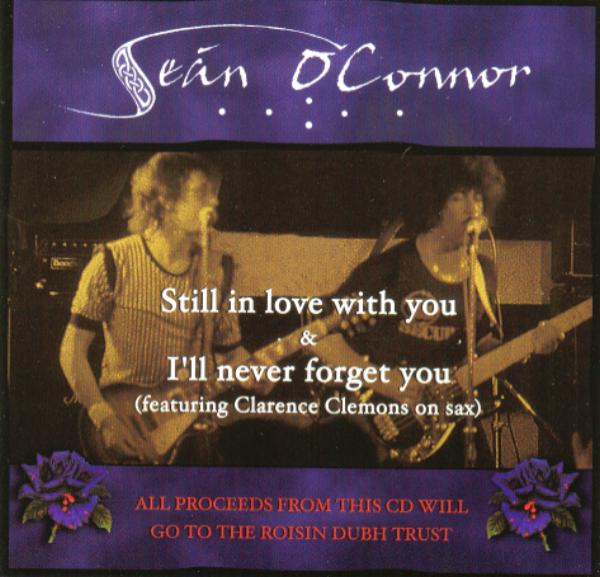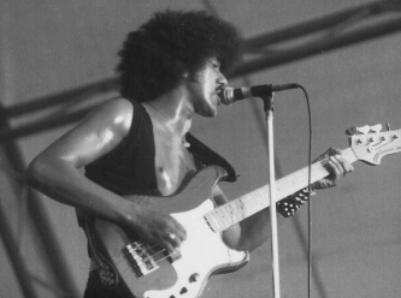 Photo © Copyright 1981 Sean O'Connor
Sean is donating the single to the Trust after
having spent a lot of his own money on it, but as he says:
"I`ll be happy if it helps to preserve the memory of a dear friend".
From the Roisindubh Trust, thanks to Thin Lizzy fans worldwide ...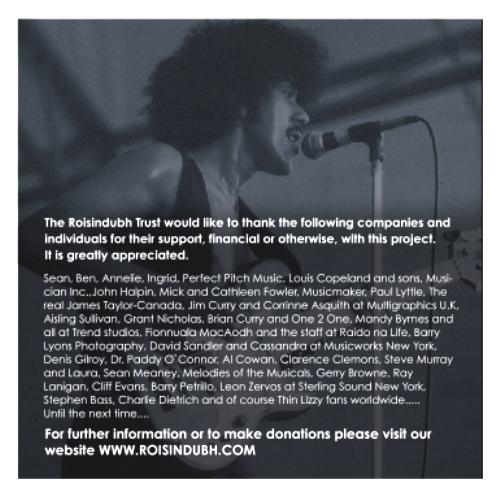 P.S.

In July of 2016 The Lookalikes have reissued their "SINGLES COLLECTION" on CD, remastered, remixed and engineered. Check out my REVIEW

HERE

.

The Lookalikes' Sean in concert with a guest ...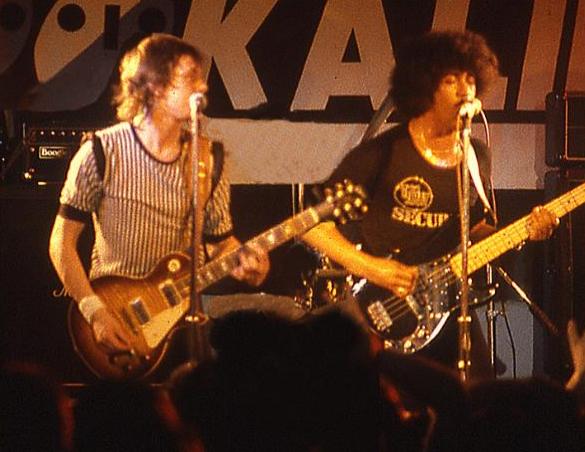 Photo © Copyright 1982 Sean O'Connor
*** Special Note ***
While I have made every effort to ensure the accuracy of this information, I provide it "as is" for your information only.
If you know of any errors or omissions please contact me via e-mail.
Go to Thin Lizzy Discography or MAIN Thin Lizzy page
Goto my HomePage