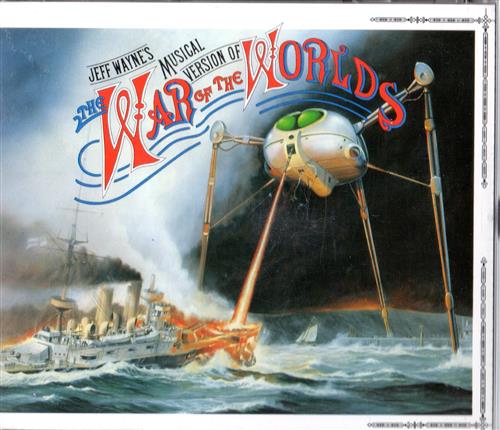 Jeff Wayne's Musical version of...

the WAR OF THE WORLDS
This Special Presentation Edition includes bonus remixes.
Originally released in 1978, for this 1995 2-CD set re-issue Sony uses the SBM Super Bit Mapping process on this classic album to give the listener the ultimate playback.
Featuring: (in alphabetical order)
Richard Burton
Julie Covington
David Essex
Justin Hayward (ex-Moody Blues)
Philip Lynott (Thin Lizzy)
Jo Partridge
Chris Thompson (ex-Manfred Mann's Earth Band)

Track listing for the 1995 2-CD set re-issue
Sony/Columbia CDX96000 - disks 1 and 2
DISK 1
The Eve Of The War
Horsell Common and the Heat Ray
The Artilleryman and the Fighting Machine
Forever Autumn
Thunder Child

DISK 2
The Red Weed (part 1)
The Spirit of Man - vocal by Philip and Julie
The Red Weed (part 2)
Brave New World
Dead London
Epilogue (part 1)
Epilogue (part 2) NASA
bonus remix tracks
The Spirit of Man (dubulladub) -- dedicated to Philip Lynott
Dark Autumn dub
Forever Autumn (remix 95)
Epilogue (part 2) / The Eve of the War (remix 95)
Special Note:
See also: the 2005 deluxe 5-CD DELUXE re-issue!!!
with 3 bonus discs of outakes and unreleased tracks.
See also:
the Special ULLAdubULLA remixes 2 CD set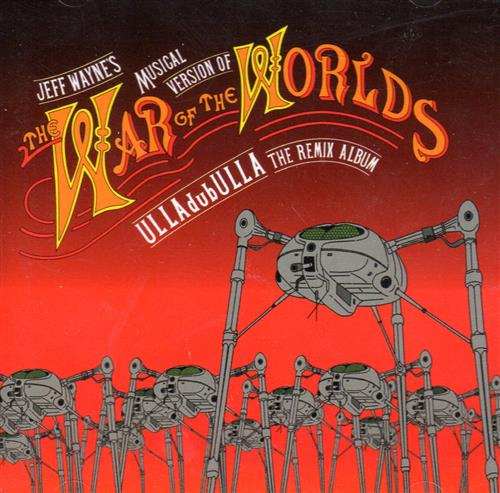 and
While I have made every effort to ensure the accuracy of this information, I provide it "as is" for your information only.
If you know of any errors or omissions please contact me via e-mail.

Thin Lizzy

Counting Crows

jt's EMALL

Search

Other JT

MP3