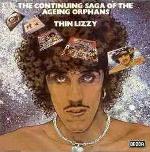 Things Ain't Working Out
              Buffalo Gal
              Sarah
              Honesty Is No Excuse
              Look What the Wind Blew In
              Mama Nature Said
              Hero and the Madman
              Slow Blues
              Dublin
              Brought Down
              Vagabond of the Western World

Don't miss my interview with CHRIS P. MANSBRIDGE, tape op for this album.
Musicians include:
Special Note:
Although this is a compilation album of previously released tracks, at least some of the tracks were enhanced with overdubs before inclusion in this release.
While I have made every effort to ensure the accuracy of this information, I provide it "as is" for your information only.
If you know of any errors or omissions please contact me via e-mail.