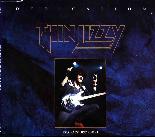 DEDICATION
CD-EP
Phonogram Ltd UK
- LIZCD 14/INT - 878 791 -2
Also released as a Vinyl MAXI SINGLE


Songs:

Dedication (Lynott)
Cold Sweat (Lynott)
Emerald (Gorham/Robertson/Downey/Lynott) - live
Still In Love With You (Lynott) - live


Also released as a promo CD-SINGLE featuring only the song DEDICATION.
Phonogram Ltd (London)
Mercury CDP 409
---
NOTES:
EP says Cold Sweat written by Lynott, but other sources indicate it was actually written by Lynott/Sykes.
From the forthcoming Greatest hits collection DEDICATION
This recording of DEDICATION was probably started by Philip with GRAND SLAM. Through the magic of modern recording techniques it was completed by Brian Downey and Scott Gorham after Philip's death. Some say that Gary Moore was also involved, but that seems to be incorrect.
*** Special Note ***
While I have made every effort to ensure the accuracy of this information, I provide it "as is" for your information only.
If you know of any errors or omissions please contact me via e-mail.