VAN MORRISON
It's Too Late To Stop Now

double VINYL 12 inch LP
double foldout cover
Like new except for small deletion hole

Recorded Live in Los Angeles and London
Summer 1973
Van Morrisonís classic 1974 live album Itís Too Late To Stop Now is generally considered
to be one of the greatest concert recordings of all time. For it, he was backed by probably
the best band he had ever, or would ever, assemble, the eleven-piece Caledonia Soul Orchestra,
which included strings and a horn section.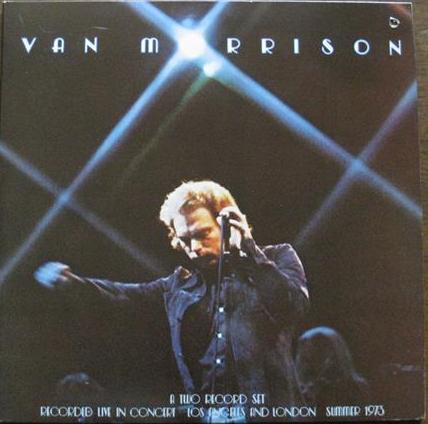 FRONT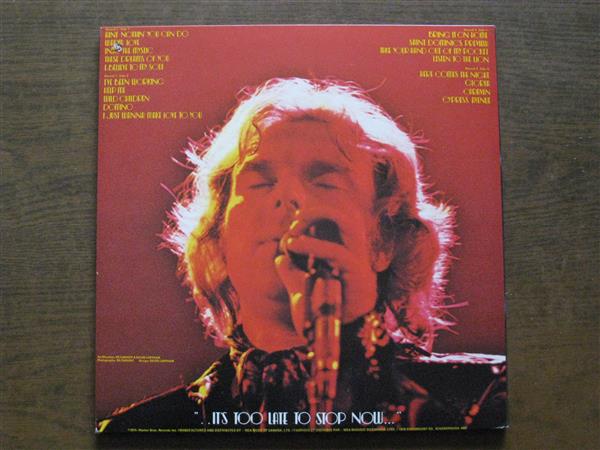 BACK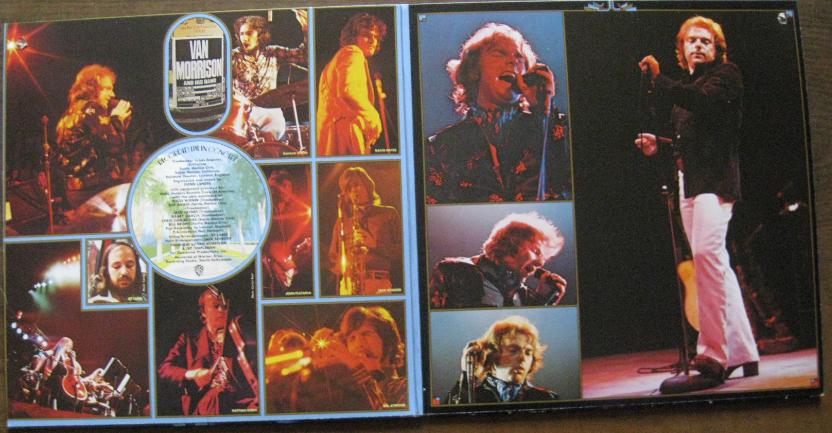 INSIDE
Record 1 Side 1
Ain't Nothin' You Can Do
Warm Love
Into the Mystic
These Dreams Of You
I Belive To My Soul
Record 1 Side 2
I've Been Working
Help Me
Wild Children
Domino
I Just Wanna Make Love To You
Record 2 Side 1
Bring It On Home
Saint Dominic's Preview
Take Your Hand Out Of My Pocket
Listen To The Lion
Record 2 Side 2
Here Comes The Night
Gloria
Caravan
Cyprus Avenue
double VINYL 12 inch LP
double foldout cover
Like new except for small deletion hole

Catalog number: Warner Bros Records 2BS 2760
Made in Canada
Item Number: PSMVAN-4860
PRICE: $40 plus SHIPPING (see below)
plus applicable taxes (if any)
E-mail privatesalemusic@gmail.com to check availability and shipping costs.

Be sure to include city/country of destination for postal rate calculation.
Return to
MAIN
index ... Go to
ORDERING
instructions