THIN LIZZY
KILLER ON THE LOOSE
7 inch vinyl "double single packet"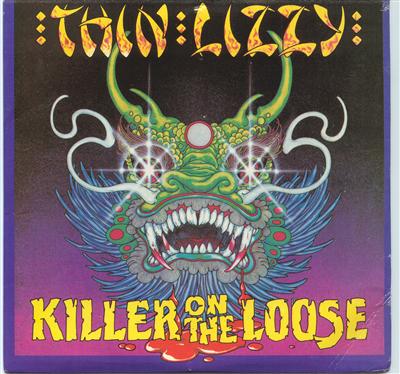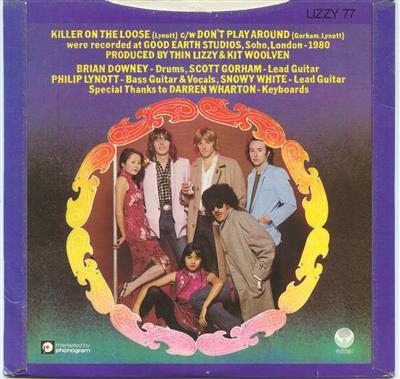 A Side
Killer On The Loose 3:54
B Side
Don't Play Around 3:07
C Side
Chinatown (live - June 1980) 5:07
D Side
Got To Give It Up (live - June 1980) 6:03
The cover appears to have been designed as a single record package for disk 1.
However there are 2 disks, each of them labelled
"Part of a Special Double Single Packet"
and the sides are labelled A, B, C, D

Made In France

VERTIGO -- Marketed by PHONOGRAM LTD

(p) 1980 Phonogram Ltd

7 inch 45 rpm "double single packet"

Good condition. Sleeve has minor creases (see photo)

LIZZY 77
Item Number: PSMTL009

from France

PRICE: $30 plus SHIPPING (see below)
plus applicable taxes (if any)

E-mail privatesalemusic@gmail.com to check availability and shipping costs.

Be sure to include city/country of destination for postal rate calculation.
Return to
MAIN
index ... Go to
ORDERING
instructions