Return to ITEM LIST

ROLLING STONES

BEGGARS BANQUET

Limited Edition on coloured vinyl

12 inch vinyl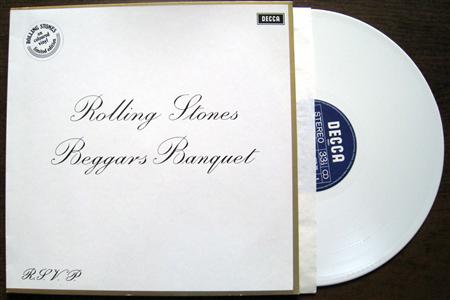 FRONT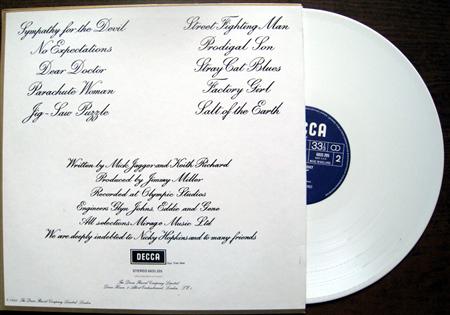 BACK

SIDE 1

Sympathy For The Devil
No Expectations
Dear Doctor
Parachute Woman
Jiz-Saw Puzzle

SIDE 2

Street Fighting Man
Prodigal Son
Stray Cat Blues
Factory Girl
Salt of the Earth

The DECCA Record Company
Catalog number: 6835 205

Like new. Never played.
Item Number: PSMRS4542

from UK

PRICE: $70 plus SHIPPING (see below)
plus applicable taxes (if any)

E-mail privatesalemusic@gmail.com to check availability and shipping costs.

Be sure to include city/country of destination for postal rate calculation.
Return to

MAIN

index ... Go to

ORDERING

instructions