Return to ITEM LIST

LOVE

COMES IN COLOURS


CD with detailed 16 page booklet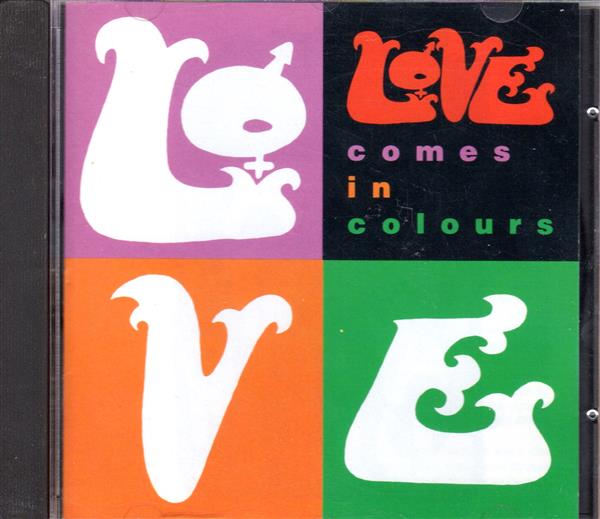 FRONT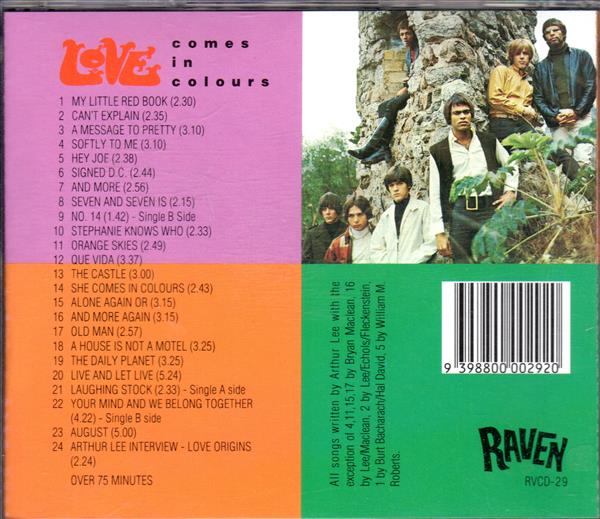 BACK

01. My Little Red Book

02. Can't Explain

03. A Message To Pretty

04. Softly To Me

05. Hey Joe

06. Signed D.C.

07. And More

08. Seven And Seven Is

09. No. 14

10. Stephanie Knows Who

11. Orange Skies

12. Que Vida

13. The Castle

14. She Comes In Colours

15. Alone Again Or

16. Andmoreagain

17. Old Man

18. A House Is Not A Motel

19. The Daily Planet

20. Live And Let Live

21. Laughing Stock

22. Your Mind And We Belong Together

23. August

24. INTERVIEW: Arthur on Love origins

Like new.

CD with detailed 16 page booklet
Catalog number: Raven Records RVCD 29

over 75 minutes

Made in Australia

Item Number: PSMLOVE4851

PRICE: $25 plus SHIPPING (see below)
plus applicable taxes (if any)

E-mail privatesalemusic@gmail.com to check availability and shipping costs.

Be sure to include city/country of destination for postal rate calculation.
Return to

MAIN

index ... Go to

ORDERING

instructions