Return to ITEM LIST

LOVE

FOREVER CHANGES


CD

Ranked #40 in Rolling Stone Magazine's ALL TIME TOP 100 ALBUMS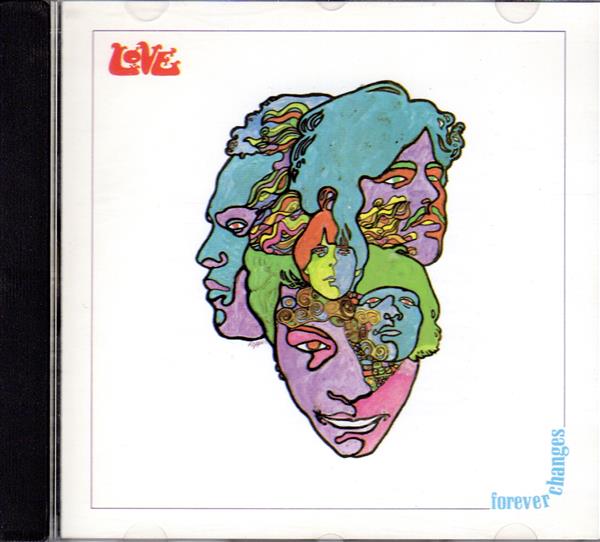 FRONT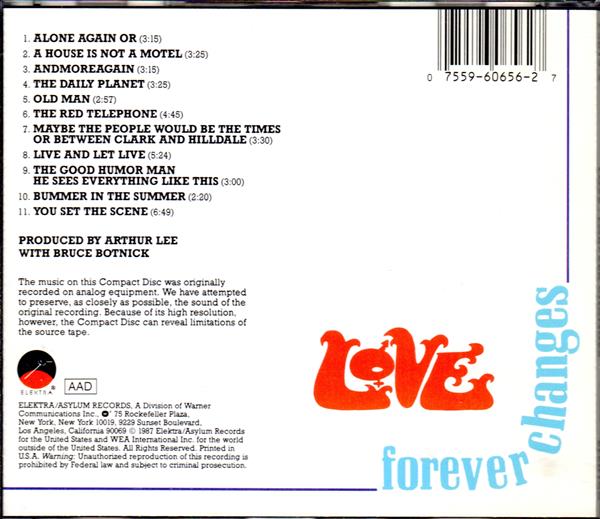 BACK

01. Alone Again Or

02. A House Is Not A Hotel

03. Andmoreagain

04. The Daily Planet

05. Old Man

06. The Red Telephone

07. Maybe The People Would Be The Times Or

Between Clark and Hilldale

08. Live And Let Live

09. The Good Humour Man He Sees Everything Like This

10. Bummer In The Summer

11. You Set The Scene

LOVE is:
Arthur Lee
John Echols
Bryan Maclean
Ken Forssi
Michael Stuart

Like new.

CD
Catalog number: Elektra Records 74013-2

Made in USA

Ranked #40 in Rolling Stone Magazine's ALL TIME TOP 100 ALBUMS

Item Number: PSMLOVE4849

PRICE: $15 plus SHIPPING (see below)
plus applicable taxes (if any)

E-mail privatesalemusic@gmail.com to check availability and shipping costs.

Be sure to include city/country of destination for postal rate calculation.
Return to

MAIN

index ... Go to

ORDERING

instructions