Return to ITEM LIST

ARTHUR LEE

ARTHUR LEE

VINYL 12 inch LP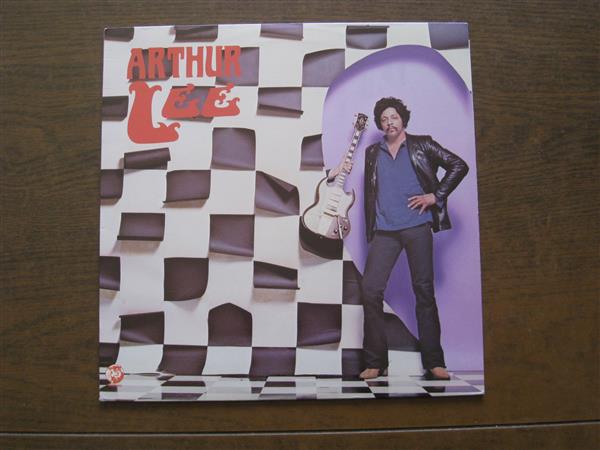 FRONT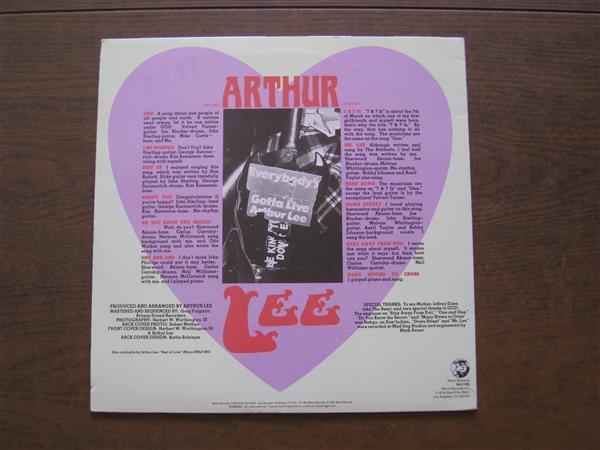 BACK

SIDE ONE

ONE
I DO WONDER
JUST US
HAPPY YOU
DO YOU KNOW THE SECRET
ONE AND ONE

SIDE TWO

7 & 7 Is
Mr Lee
BEND DOWN
DOWN STREET
STAY AWAY FROM EVIL
MANY RIVERS TO CROSS

Notes by Arthur about each song
and who the musicians are.

VINYL 12 inch LP

Like new.

Catalog number: Rhino Records - RNLP 020

Item Number: PSMLOVE4847

Made in USA

PRICE: $50 plus SHIPPING (see below)
plus applicable taxes (if any)

E-mail privatesalemusic@gmail.com to check availability and shipping costs.

Be sure to include city/country of destination for postal rate calculation.
Return to

MAIN

index ... Go to

ORDERING

instructions