Return to ITEM LIST

LOVE

ELEKTRA MASTERS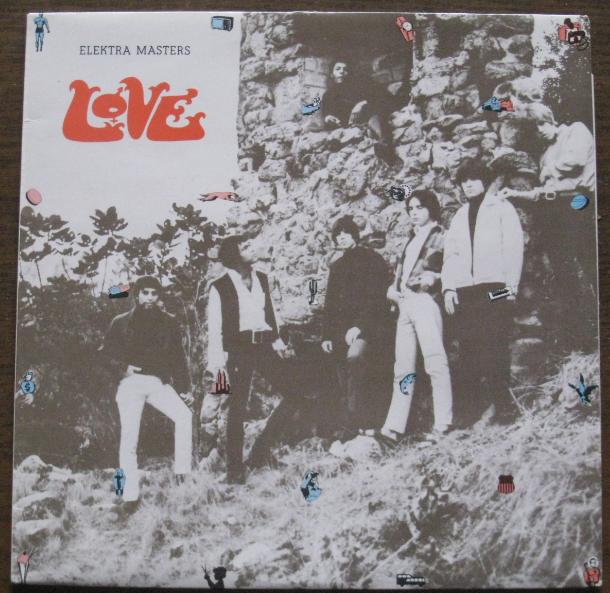 FRONT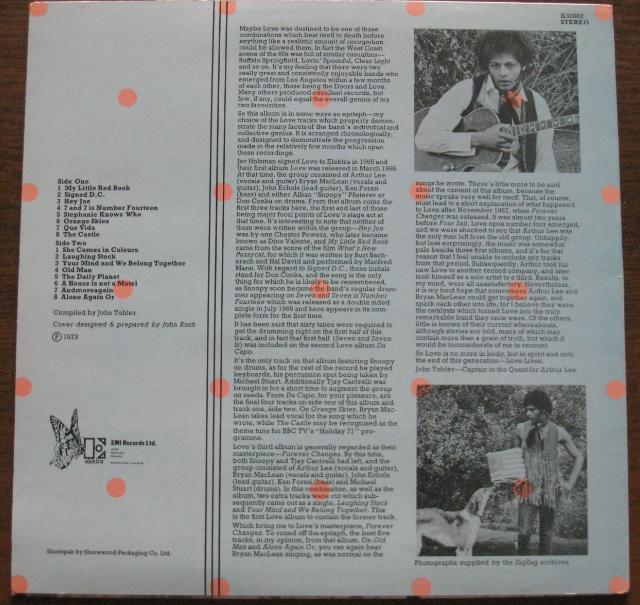 BACK

Butterfly label

Side 1

1. My Little Red Book
2. Signed D.C.
3. Hey Joe
4. 7 and 7 is Number Fourteen
5. Stephanie Knows Who
6. Orange Skies
7. Que Vida
8. The Castle

Side 2

1. She Comes In Colours
2. Laughing Stock
3. Your Mind and We Belong Together
4. Old Man
5. The Daily Planet
6. A House is not a Motel
7. Andmoreagain
8. Alone Again Or

Like new.

VINYL 12 inch LP
Catalog number: Elektra EMI Records K32002 -- STEREO

Butterfly label

Made in Great Britain -- (P) 1973

Item Number: PSMLOVE4841

PRICE: $35 plus SHIPPING (see below)
plus applicable taxes (if any)

E-mail privatesalemusic@gmail.com to check availability and shipping costs.

Be sure to include city/country of destination for postal rate calculation.
Return to

MAIN

index ... Go to

ORDERING

instructions