Return to ITEM LIST

DEL SHANNON

DROP DOWN AND GET ME

Produced by Tom Petty and backed by The Heartbreakers,

cassette album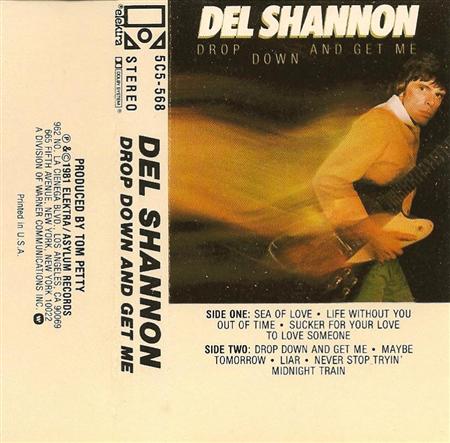 FRONT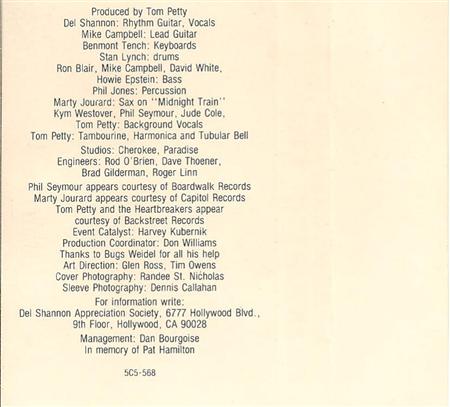 BACK

SIDE 1

Sea of Love
Life Without You
Out Of Time
Sucker For Your Love
To Love Someone

SIDE 2

Drop Down And Get Me
Maybe Tomorrow
Liar
Never Stop Trying
Midnight Train

ELEKTRA catalog number: stereo 5C5-568

excellent condition

If you liked Del's final album "Rock On" which gave a taste
of what he might have sounded like in the context of
The Traveling Wilburys, here's more of that great flavor.

Produced by Tom Petty and backed by The Heartbreakers,
Del does what he does best, rocking with authority
"Sucker for Your Love, Cheap Love, etc. and singing
heartbreaking ballads such as his great remake of
Don Everly's composition. "Maybe Tomorrow."
Item Number: PSMDELS4534

from USA

PRICE: $6 plus SHIPPING (see below)
plus applicable taxes (if any)

E-mail privatesalemusic@gmail.com to check availability and shipping costs.

Be sure to include city/country of destination for postal rate calculation.
Return to

MAIN

index ... Go to

ORDERING

instructions