Return to ITEM LIST

CRAZY HORSE

CRAZY MOON
Featuring Neil Young on 5 tracks
CD album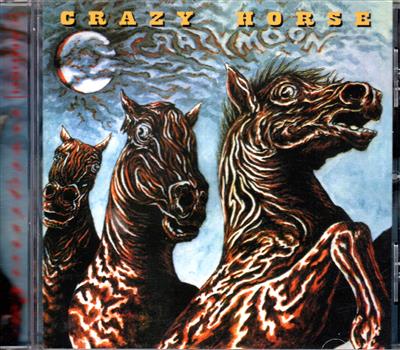 FRONT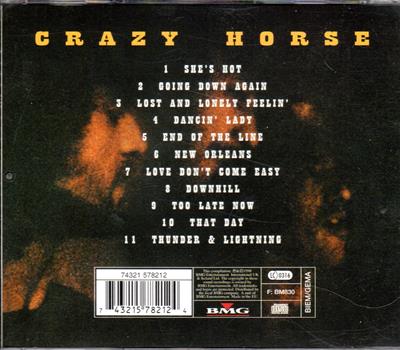 BACK

The Crazy Horse masterpiece and often overlooked hidden jewel in the Neil Young and Crazy Horse canon of releases is from 1978.

Features tracks initially written around the Zuma sessions and subsequently toured as part of the Neil Young and Crazy Horse Rolling Zuma Revue of Northern California in 1975. Crazy Moon shows the band at their laid back and rocking best. Features Neil Young on 5 tracks on what some consider to be his most searing guitar work of the period, plus former members of The Rockets and Crazy Horse.

Like New

CD album
BMG Camden 74321 578212


Made in the E.U.

Item Number: PSMCRAZY4868

PRICE: $35 plus SHIPPING (see below)
plus applicable taxes (if any)

E-mail privatesalemusic@gmail.com to check availability and shipping costs.

Be sure to include city/country of destination for postal rate calculation.
Return to

MAIN

index ... Go to

ORDERING

instructions