Return to ITEM LIST

CRAZY HORSE

CRAZY HORSE
Their very under-rated first album
With Jack Nitzsche and Nils Lofgren


CD album

Includes the original Danny Whitten song
"I Don't Want To Talk About It" later made famous by
Rod Stewart and others.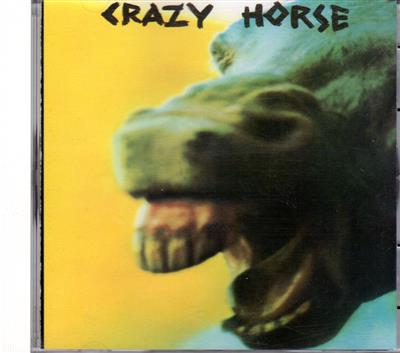 FRONT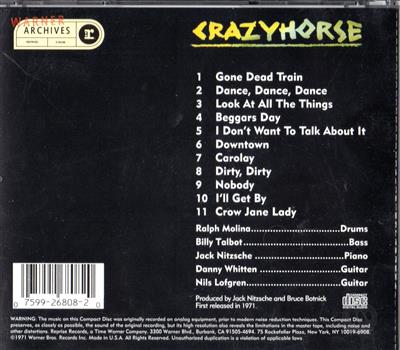 BACK

Side 1

01. Gone Dead Train
02. Dance, Dance, Dance
03. Look At All The Things
04. Beggars Day
05. I Don't Want To Talk About It
06. Downtown (Danny Whitten / Neil Young)
07. Carolay
08. Dirty, Dirty
09. Nobody
10. I'll Get By
11. Crow Jane Lady

Fold Out Insert



Fold Out Insert





Like New

CD album
Catalog number: Warner Bros Canada - Reprise 6438-2


Made in Canada

Item Number: PSMCRAZY4868

PRICE: $31 plus SHIPPING (see below)
plus applicable taxes (if any)

E-mail privatesalemusic@gmail.com to check availability and shipping costs.

Be sure to include city/country of destination for postal rate calculation.
Return to

MAIN

index ... Go to

ORDERING

instructions