GREAT WHITE WONDER
BOB DYLAN
gatefold double LP -- 12" vinyl
Unofficially considered by most people to be
the original bootleg of the modern era,
and the start of an industry.
Many of these tracks were the first that most of us heard from the now famous
BASEMENT TAPES recorded by DYLAN and (what is now known as) THE BAND
in the house known as BIG PINK.
Many years later a number of tracks from the BASEMENT TAPES sessions were officially released
but in at least some cases, possibly many, additional instruments and/or vocals were
added, which for me takes away some of the authenticity of what got released.
Track Listing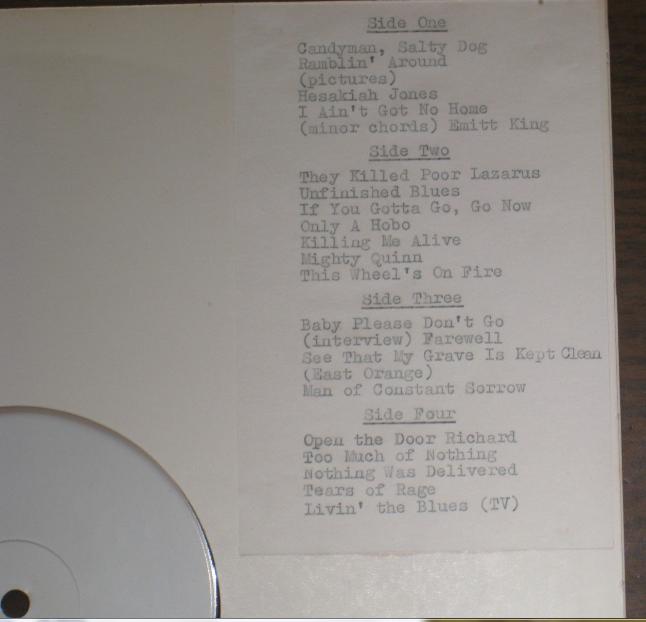 Outside Back / Outside Front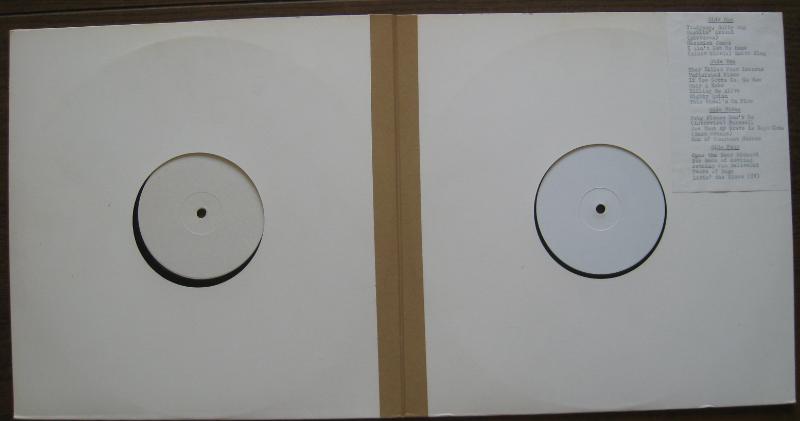 Outside Back / Outside Front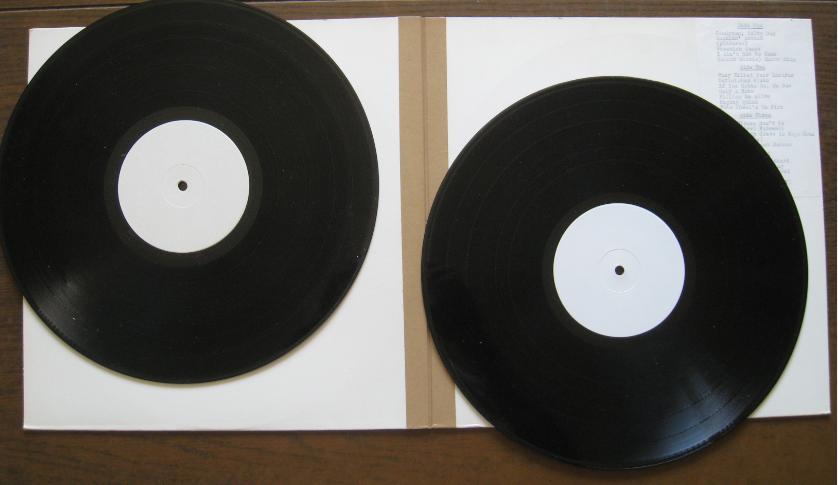 Inside Back / Inside Front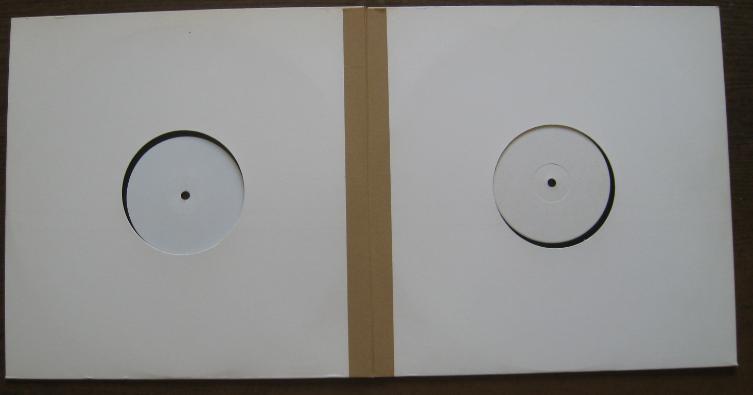 Inside Back / Inside Front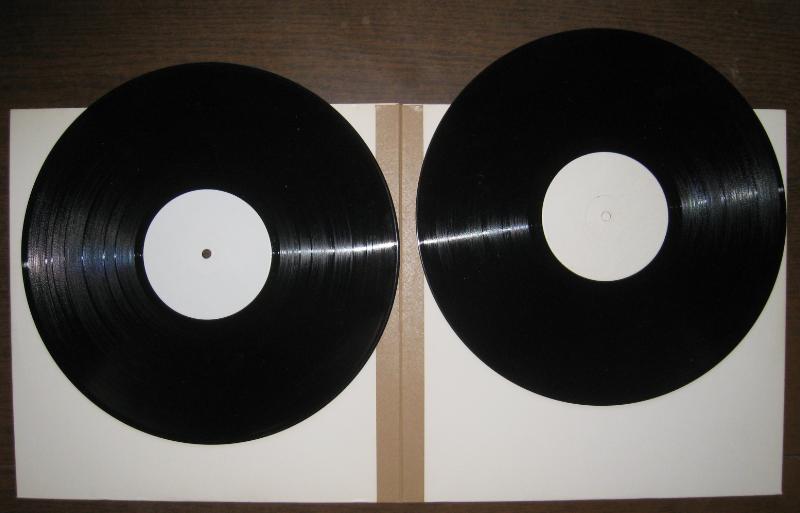 Near MINT CONDITION except for track listing glued to front cover.
Vinyl appears unplayed.

Based on best available information: RELEASED in 1970

This copy purchased in 1970

The matrix is 40 A (B/C/D respectively) 6910 421


(hard to read but pretty sure that's correct)
Item Number: PSMBOBDYLAN-GWW
probably Made in USA
PRICE: $150 plus SHIPPING (see below)
plus applicable taxes (if any)
E-mail privatesalemusic@gmail.com to check availability and shipping costs.

Be sure to include city/country of destination for postal rate calculation.
Return to
MAIN
index ... Go to
ORDERING
instructions