Return to Thin Lizzy page.

A Music Trivia Question
from
THE real CANADIAN James Taylor aka jt
.
NAME THAT (SONG AND) BAND!
After an exhaustive search, FRANK K finally solved the mystery for me. Congratulations Frank! Well done!
The song was indeed called "FREE RIDE" and the band was ILLINOIS SPEED PRESS.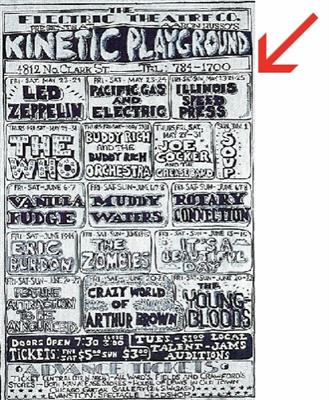 The following link is for an MP3 excerpt from a song that I am trying
to identify. Based on the lyrics it would seem to be called "FREE RIDE".
This was taped off the radio probably back in the late 1960's or early 1970's.
I have made numerous attempts to identify the band, without success.
Most searches point to the EDGAR WINTER song FREE RIDE, which I am now
finding has been covered by a LOT of other bands as well. Thanks to Frank,
I've also been able to eliminate a song also called FREE RIDE by a group
called WILDWOOD.
I know you lot are the smartest music folks in the world,
so I'm hoping that someone out there can identify this.
Sorry, there's no prize, but, if you would like you will receive credit
on the site if you crack this mystery.
Thanks.
james
© James Taylor 1995-2011
This page last updated January 12th 2011
Home

Thin Lizzy

Counting Crows

jt's E-MALL

Search

Other JT

MP3