Former Skid Row memeber

BRUSH SHIELS

IRISH ONLY release on Hawk Records HASP 401
7 inch vinyl -- no picture sleeve
released in 1977

Both songs produced by PHILIP LYNOTT.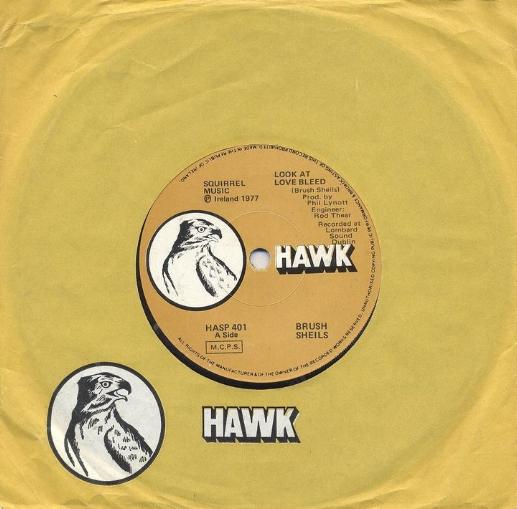 Look At Love Bleed
(Shiels)
b/w
Better Than I Expected
(Shiels)
Scan above courtesy of Richard Bosch
*** Special Note ***
Both songs produced by PHILIP LYNOTT. See also RON McGUINN.
BETTER THAN I EXPECTED, produced by Philip in 1977, is a powerful and haunting song about a close friend being called to the hospital to see his drug addicted gravely ill friend while his mother sits at his bedside. As he leaves, he wonders if he'll ever see his friend alive again.
SHIELS name is mis-spelled on the label.
While I have made every effort to ensure the accuracy of this information, I provide it "as is" for your information only.
If you know of any errors or omissions please contact me via e-mail.
Return to Thin Lizzy Discography or MAIN Thin Lizzy page
Goto my HomePage