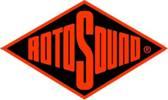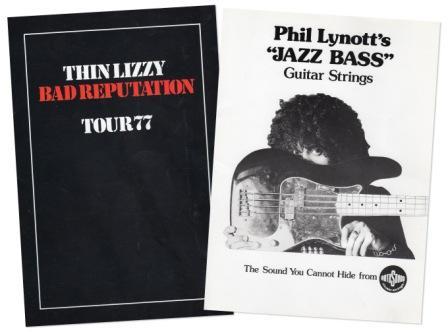 Press Release – October 2011
Thin Lizzy Bad Reputation Tour Programme features Rotosound
Rotosound has a history rich with association with rock legends across the years and Rotosounds Chairman Jason How recently uncovered a Thin Lizzy Bad Reputation Tour Programme in the company's archives. On its pages is an incredible advert featuring Phil Lynott, with his bass guitar using Rotosounds Jazz Bass Guitar Strings.
The legendary 1977 Bad reputation Tour was Thin Lizzy at their peak; this was the tour, hailed as a rock masterpiece, where the band unleashed a blistering razor sharp collection of hard rock full of raw energy and power. The band released live material from the tour which was included the seminal Thin Lizzy Live and Dangerous album.
The Jazz Bass Guitar Strings were developed in the 60's and were widely used for their unique bright tone. Along with Phil Lynott, the strings are heard on many famous albums including recordings by Sting, Steve Harris, John Deacon, John Paul Jones, Roger Waters and many more!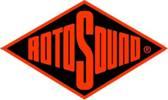 To find out more about Rotosound, its history, its strings and accessories visit Rotosound where you can buy the Jazz Bass Guitar Stings online.