A WEE JAM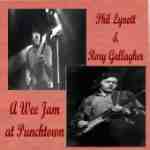 aka PUNCHTOWN FESTIVAL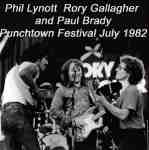 Philip Lynott, Rory Gallagher and Paul Brady
Punchtown Festival
July 18th 1982
What I'm going to do
I Got a Woman
Reeling and Rockin' / Come On Little Baby.
plus 2 bonus tracks
*** Special Note ***
While I have made every effort to ensure the accuracy of this information, I provide it "as is" for your information only.
If you know of any errors or omissions please contact me via e-mail.