Tex Reid (Tex was a roadie for GENESIS, who shared a place with Phil for about six years):
"After he died I was speaking with my mother and she told me that Phil used to ring her to let her know I was doing al-right. He'd actually ring her every five or six weeks and I never knew that until he was gone. I was never one of those guys who was always ringing home. I know I helped him out over the years as well but that took me by surprise and shows you the kind of guy he was".

Fiachra Trench (Fiachra did the strings from the Vagabonds album onwards to the solo stuff):
"One thing that does strike me (in his writing) is that there is a terrific tenderness, in spite of the rawness of his early writing and aggressiveness of the later stuff (middle to late period) there is a very tender streak and I think that manifests itself in those beautiful songs he wrote for his daughters. There are elements of this in the other solo tracks as well. From 'The Boys Are Back In Town' to 'Cathleen' lyrically and harmonically they're all the same man. To me, I feel that the real Phil Lynott is the tender, thoughtful and sensitive guy and it's a tragedy that a tough lifestyle and the appendages of that lifestyle all caught up with him too soon".
Andy Duncan (Andy was a session musician that contributed to Solo in Soho):

"I liked the songs that I heard at the time (Solo In Soho) and believe that, had he lived, Phil could have grown and developed into a more complete singer-songwriter than the bloke with the mirrored scratch plate on his bass, impossibly tight jeans and a roguish twinkle in his eye who fronted a good rock band. He was undoubtedly a writer of considerable talent".
Watch for Alan's new book later this year, his third and final Phil/Lizzy book, tentatively titled: "Lizzy & Lynott: Beyond Forever".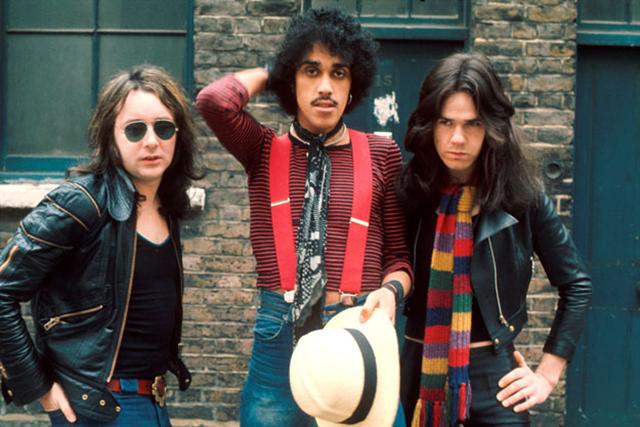 .