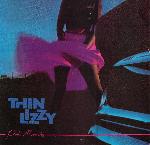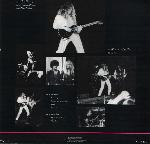 PINK MORNING
May 23, 1983
KOSEI-NENKIN HALL, TOKYO
Vinyl LP
SIDE 1
The Boys Are Back In Town
Suicide
Sha La La
Cold Sweat

SIDE 2
Intro To Band
Still In Love With You
Rosalie

NOTES:
The Band:
Phil Lynott, Scott Gorham, John Sykes, Darren Wharton, Brian Downey
See also Struck In Leicester.
See also Still In Live With Us.
*** Special Note ***
Thanks to Ola for the information and cover scans.
While I have made every effort to ensure the accuracy of this information, I provide it "as is" for your information only.
If you know of any errors or omissions please contact me via e-mail.
Return to Thin Lizzy Discography
Return to my HomePage