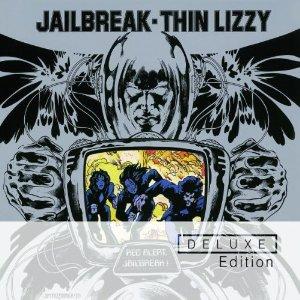 JAILBREAK
DELUXE EDITION -- 2cd's
including bonus material
Label: Mercury Records
ASIN: B004D2XOLS
Release date: 2011
See also 1976 ORIGINAL release
JAILBREAK

and the 2011 180 gram BACK ON BLACK
1,000 copy limited vinyl re-issue
Disc: 1
1. Jailbreak
2. Angel From The Coast
3. Running Back
4. Romeo And The Lonely Girl
5. Warriors
6. The Boys Are Back In Town
7. Fight Or Fall
8. Cowboy Song
9. Emerald
Disc: 2
1. The Boys Are Back In Town (Re-mixed Version)
2. Jailbreak (Re-mixed Version)
3. The Boys Are Back In Town (Alt vocal Re-mixed Version)
4. Emerald (Re-mixed Version)
5. Jailbreak (BBC Session 12/02/1976)
6. Emerald (BBC Session 12/02/1976)
7. Cowboy song (BBC Session 12/02/1976)
8. The Warrior (BBC Session 12/02/1976)
9. Fight Or Fall (Extended Version - Rough Mix)
10. Blues Boy (Unreleased Studio Track)
11. Derby Blues (Early Version - The Cowboy Song)
NOTES:
In concert, Philip has been known to describe the song ANGEL FROM THE COAST as being about Scott.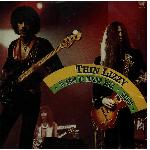 Released with different cover,
in MEXICO only, in 1984
in celebration of 30 years of Rock Music.
*** Special Note ***
While I have made every effort to ensure the accuracy of this information, I provide it "as is" for your information only.
If you know of any errors or omissions please contact me via e-mail.
Return to Thin Lizzy Discography
Return to my HomePage