OUT IN THE FIELDS
Gary Moore and Philip Lynott
45rpm 12 inch EP with Picture Sleeve
Ten Records 49-12
Mfd in the UK by Virgin (c) 1985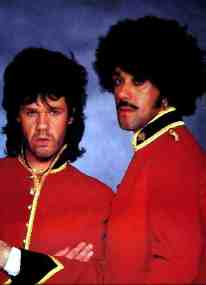 Side A:
Out In The Fields (Gary Moore) 4:18
Military Man (Philip Lynott)
Side B:
Still In Love With You (Philip Lynott)




Some 12 inch copies are "single" album type sleeve,
some are gatefold with large colour picture (left) on
inside of foldout cover.


Also was available in 7 INCH without Thin Lizzy bonus track.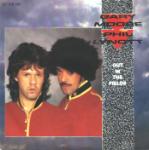 Out In The Fields (Gary Moore) 4:18
Military Man (Philip Lynott)
*** Special Note ***
While I have made every effort to ensure the accuracy of this information, I provide it "as is" for your information only.
If you know of any errors or omissions please contact me via e-mail.